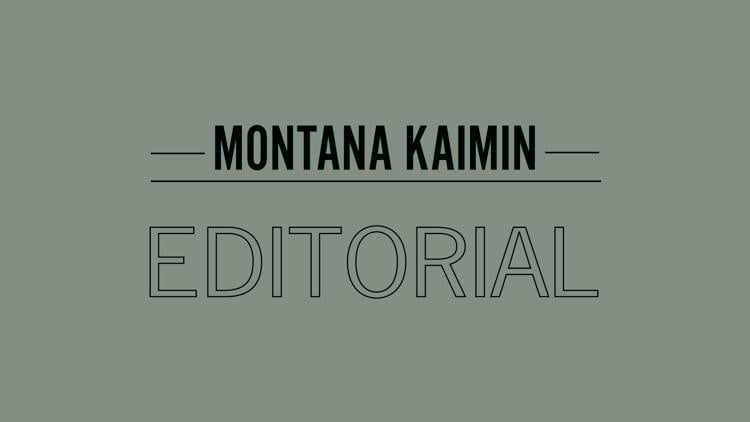 After UM Dining's last food truck attempt survived less than five years with many changes to the location and menu, UM is now bringing a new selection of food truck vendors to campus starting Feb. 12 to 14 for students looking for some late night grub.
But these trucks won't bring back the iconic "bombs" on the Galloping Griz menu (pour one out), and they definitely won't be the golden ticket solution to keeping campus-bound students fed and happy.
Sure, any sort of variety of food students can find on campus will be a step up from the repetitive options at the Food Zoo, and parking the food trucks behind the Lommasson Center is convenient for students in the dorms. Exciting and convenient is great in the short term. But in reality, these trucks won't meet the needs of students.
UM Dining's Galloping Griz Food Truck opened in 2013. And, for less than five years, it moved from Missoula College to the Main Campus, from multiple meals a day to only late night snacks. During the last half of 2017, it lost UM Dining close to $33,000 before it was shut down in March of 2018. Now, it is sitting empty waiting to be sold.
What is different with food trucks on campus this time around?
Bringing in vendors rather than running a UM-owned food truck is an easy and no commitment fix for UM Dining without having to invest in anything long term. UM Dining will receive 10% of the sales without having to pay anything up front to the vendors.
Vendors might not be the right solution. Noodles Express pulled out of the UC Food Court in 2018 and Jus Chill'n moved out of the Fitness and Recreation Center in 2019. We'd mention the constant cycle of vendors in and out of Harvest's location in the Food Court, but the list is too exhaustive.
Students also won't be able to use any meal plan at the trucks. While not every student who attends the University uses a meal plan, all students living in dorms are required to pay $2,836 each semester for one. Having to pay out-of-pocket after already paying for a meal plan is just not an option for most UM students.
The incoming food truck menus likely won't be wallet-friendly. Anyone who's ever bought noodles after getting sloshed at the Badlander has shelled out a minimum $10 for some might-fill-you-up-might-not stomach bombs.
What students need is an affordable, permanent food option. One with a healthy menu would be ideal, but UM Dining doesn't seem to think that's a priority.
So yes, late night food trucks sound super enticing and exciting, but this isn't the long-term solution students need or the budget-friendly option they can afford.