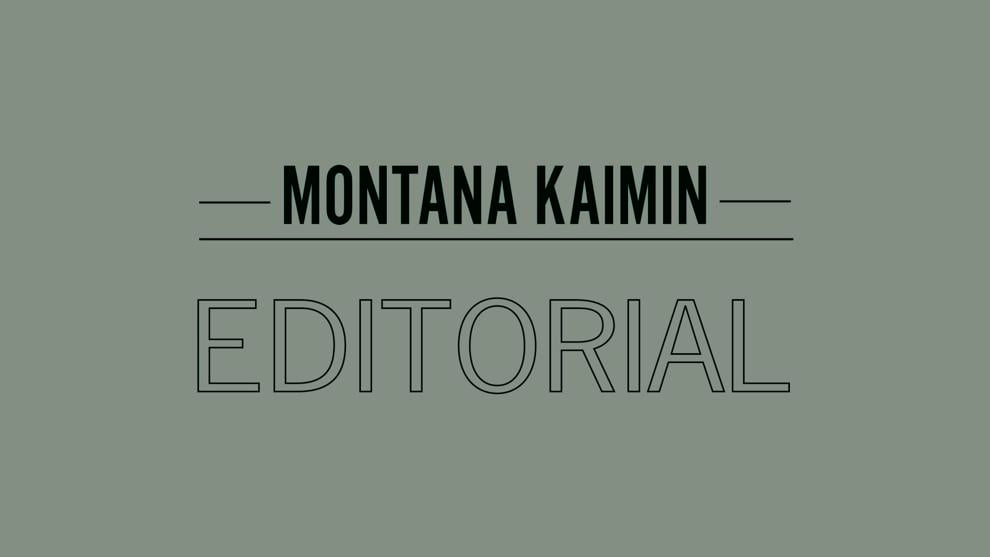 More than one hundred years ago, the University of Montana dedicated 29 trees to its students who died during WWI. While some died in combat, the vast majority actually came down with the 1918 Spanish flu — most of the cases being at Fort Missoula. Hundreds of people died in Missoula from the virus. One in four people were infected. 
But today, there is nothing in this city to show remembrance for the Spanish flu. And right now, with the threat of the COVID-19 pandemic still looming, it seems like the University and the City of Missoula, with the exception of the municipal health department, are not doing enough to recognize how the virus has impacted us. 
COVID-19 has affected everything in our lives for more than a year and a half. Almost 200 Missoulians have died from the virus, thousands have been hospitalized and more than 17,000 have been infected. 
Yet many mention the COVID-19 pandemic as a past reality. People say this is the "new normal." No, it is not. There are still people sick, including students who now have little-to-no support with catching up on class work since the University decided to move back to in-person classes. 
Obviously, we are trying to make things feel normal, but things will not be normal until the virus is not spreading at an uncontrolled rate. We need to acknowledge those we've lost, and those left with long-term health effects from the virus.
COVID-19 is the third leading cause of death in Montana, according to the Montana Department  of Public Health and Human Services. Almost anyone can name someone who has lost their life. Everyone can name someone who has gotten sick. 
The University needs to start telling us when members of our community die. We have lost students, staff and faculty. There has not been a word from Seth Bodnar, at least for the last two semesters. 
It's understandable that death is a private event for a family. But there doesn't need to be a name next to the notice. There doesn't need to be any information associated, except that they were a part of UM and their loss affects us. Then things would feel a little more real.
A hundred years from now, when Missoulians look back on the COVID-19 pandemic, what do you want them to see? Will we try to forget about this time in history? Or will our community make the choice to recognize how the virus upended our lives, destroyed small businesses and left countless families forever changed by the unexpected death of a loved one?
Let's learn from the past, Missoula. Telling the story of COVID-19 as it is will honor those we lost and our medical workers who are currently overwhelmed and understaffed. And maybe we will be ready for the next pandemic. 
— Griffen Smith, News Editor Like it? Hate it? Wish we were dead? email us your opinions at editor@montanakaimin.com