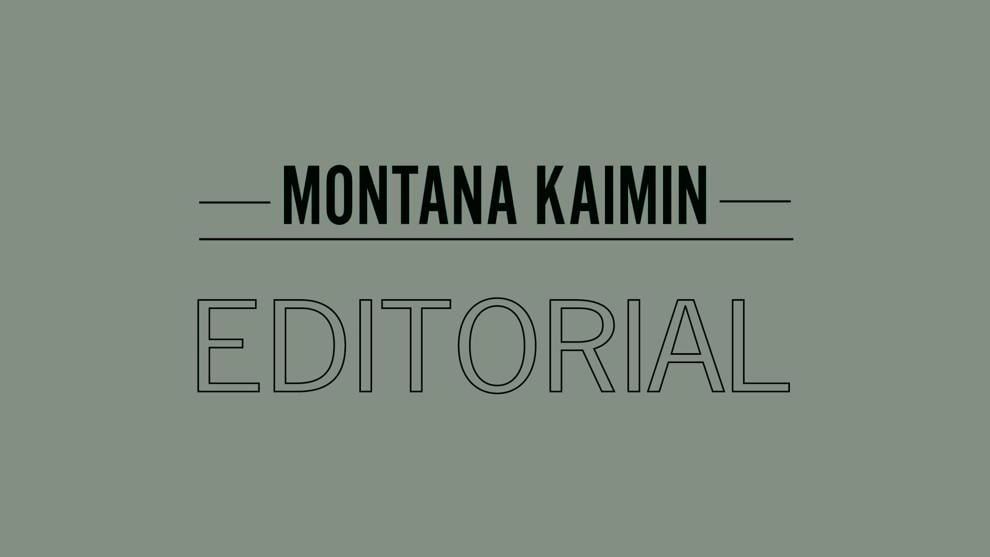 It sometimes feels like we are all living at "Charlie and the Chocolate Factory" here at the University of Montana. The chocolate, of course, is that sweet satisfaction of getting a parking spot on campus, which most of us already pay for.
Those spots are in heavy demand. Most commuters know that the lots are full by 9 a.m. or earlier. Sometimes it seems like every single piece of concrete has a car or a construction crane on top of it.
And Charlie, well, could be any student who is desperately looking through hallways and street signs to find the "golden ticket" — a voucher hidden on campus by UM that awards the finder a free reserved parking pass (that's the kind your professor pays for).
While the little scavenger hunt may have a fun and humorous vibe, one cannot help but wonder why we need a parking pass hunt in the first place. That's because the parking spots that we have paid for have been bottlenecked by construction projects and more students at UM.
With two years of larger freshman classes, UM managed to oversell its parking lots by 300 spots last semester. UM's parking director says this is a normal practice on university campuses. And that number could be higher as more people commute by car in the winter and potentially bought parking passes, too.
The frustration expressed by students can be heard in any 9 a.m. class. If you're not to campus before then, you're searching for 15 minutes or more. The Kaimin has received several news tips about UM vehicles double parked, and a general hopelessness from past calls for change going unheard. 
We've heard the parking complaints many times before, and some could think of them as whiny. Yes, we all want to get that nice spot right next to the Oval, and most know that is a luxury. 
But complaints are more urgent this year thanks to UM's lack of care in overselling its lots and not providing any actually helpful alternatives. At this point, the struggle is simply getting a spot anywhere, including parking along Campus Drive.  
While it'd certainly be nice to win this golden, problem-solving parking ticket, perhaps the University should be prioritizing ways to get students on-campus without the 15-plus minute search for a parking spot. 
We could reorganize lots to make an on-campus lot only for students who live in the residence halls. Maybe we can convert some of the pay lots into multi-use zones. We could proportionally break up class times so that our students arrive in smaller waves. The University could also be having conversations about partnering with the city to let student passes count for parking in residential zones near campus during the school day.
If more space is the only answer, maybe we can just call a cement company and add some spots near the Clark Fork River. We aren't afraid to remodel every other building on our campus — why aren't we addressing parking, too?
Yes, updating our buildings is important, and it is good that UM is funding projects to get better facilities for students. But what difference does it make if our students are angry and frustrated each morning while getting a parking spot? 
If anything, it could mean fewer students wanting to enjoy our campus and our colleges. Whatever decision UM makes is likely better than hiding some "golden ticket," which under the surface is nothing more than a gimmick made by administrators who already have reserved parking. 
We need to break this disillusionment by the University and realize that our classmates are showing up late — or not at all — because the parking system is broken.