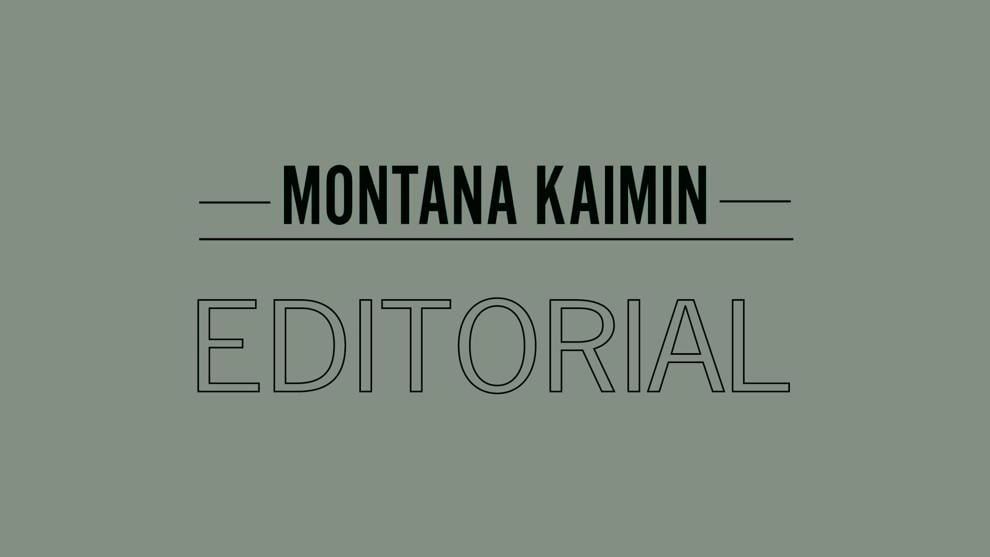 Last week, more than 150 students got an unusual email from the University of Montana.
It wasn't to share important academic information, or update students on a private matter, but informed students that their names would be shared with attorneys defending a former UM student accused of rape. 
What did all these students have in common to get involved in an active court case? All they did was show up to an off-campus fraternity party and swipe their student ID cards. 
Now, defense lawyers can use these students' names as evidence to try and discredit two alleged sexual assault survivors in their case of former student Andrew Beckett. The two assaults allegedly occurred in on-campus residence halls last fall. 
Last week, the Kaimin first reported on the action of a court requesting the students' names from UM using a subpoena duces tecum, or a court order asking an entity for specific information.
With a national guest list policy put in place for Greek life in 2019, one cannot help but worry that a slippery slope to releasing student information from the University will become more common in the future. 
Beckett, who was charged with two counts of sexual intercourse without consent in May, appears to be gearing up for a legal trial. His lawyers also subpoenaed the University for housing information, and are expected to continue digging up details as the jury trial approaches.  
Dave Kuntz, director of strategic communications at UM, told the Kaimin that while a court could subpoena the University for student names, they cannot be found on a public records request from a person or private organization.
Kuntz also said no court has ever subpoenaed a Greek life invite list, which started being kept in 2019, before at UM.
At the Kaimin, the vast number of students now on the hook for potential legal involvement in the case warranted us to publish an article detailing the ordeal. 
Some students criticized that article from the Kaimin titled "Defense attorneys subpoena entire guest list of frat party for rape case involving former UM student." 
Opponents to the story said the article implied guilt of Sigma Alpha Epsilon in the case. They also questioned the use of SAE's house as a lead image for the story on the Kaimin's social media. 
The Kaimin would like to clear the air. No assault has been reported at the fraternity that is connected to the Beckett case. There was no sentence that said or implied this in the original story.
The reason the newspaper used an image of the fraternity was to show the location of the party that generated the guest list in question. We argue the photo was necessary to inform students who might have been at the party but are not necessarily familiar with SAE.
Those making attacks on social media, be aware. Just because an image of a frat shows up online, it doesn't imply its members are guilty of a crime. What we will point out, however, is that the fraternity is complicit in giving up student information. 
The Kaimin first reported in fall 2019 that fraternities across the country, UM included, started requiring official guest lists as a condition to remain eligible with their national fraternity branches. 
According to a 2021 interfraternity council constitution meeting at William and Mary College in Virginia, "attendance by non-members at any event where alcohol is present must be by invitation only, and the IFC Member Organization must utilize a guest list system."
Each person who enters a Greek life house for an event must swipe a Griz card to get in. Then, copies of the guest list are sent to UM and the IFC. However, it is unclear if the Greek life members who host the event must register on the guest list. 
In 2019, the former UM Greek life director told the Kaimin most of the people who end up on guest lists are part of sororities. The record is kept at a chapter's national headquarters and is kept for several years at the Office of Fraternity and Sorority Involvement.
This information is not released to the public, nor are the official rosters of fraternities and sororities, according to Emily Ferguson-Steger, director of student engagement and fraternity and sorority involvement. 
Despite UM telling us that the records are private, we cannot sit here without telling you, our readers, that data is being collected from you behind closed doors. 
How long will it take before UM stores every record of a student's Griz Card swipe in case of legal implications? Will the University use the swipes to defend itself? Or will it let any court start sending subpoenas to get information based off of private, off-campus living?
What it seems like to us, is UM is sitting back as a private group uses an insurance policy to send unconnected students to court.
If you are a survivor of sexual violence and in need of resources, call the Student Advocacy Resource Center's 24-hours crisis line at (406) 243-6559 or the Missoula YWCA at (406) 542-1944.
— Griffen Smith, Editor-in-Chief
Like it? Hate it? Let us know.
Email us your opinions at editor@montanakaimin.com.