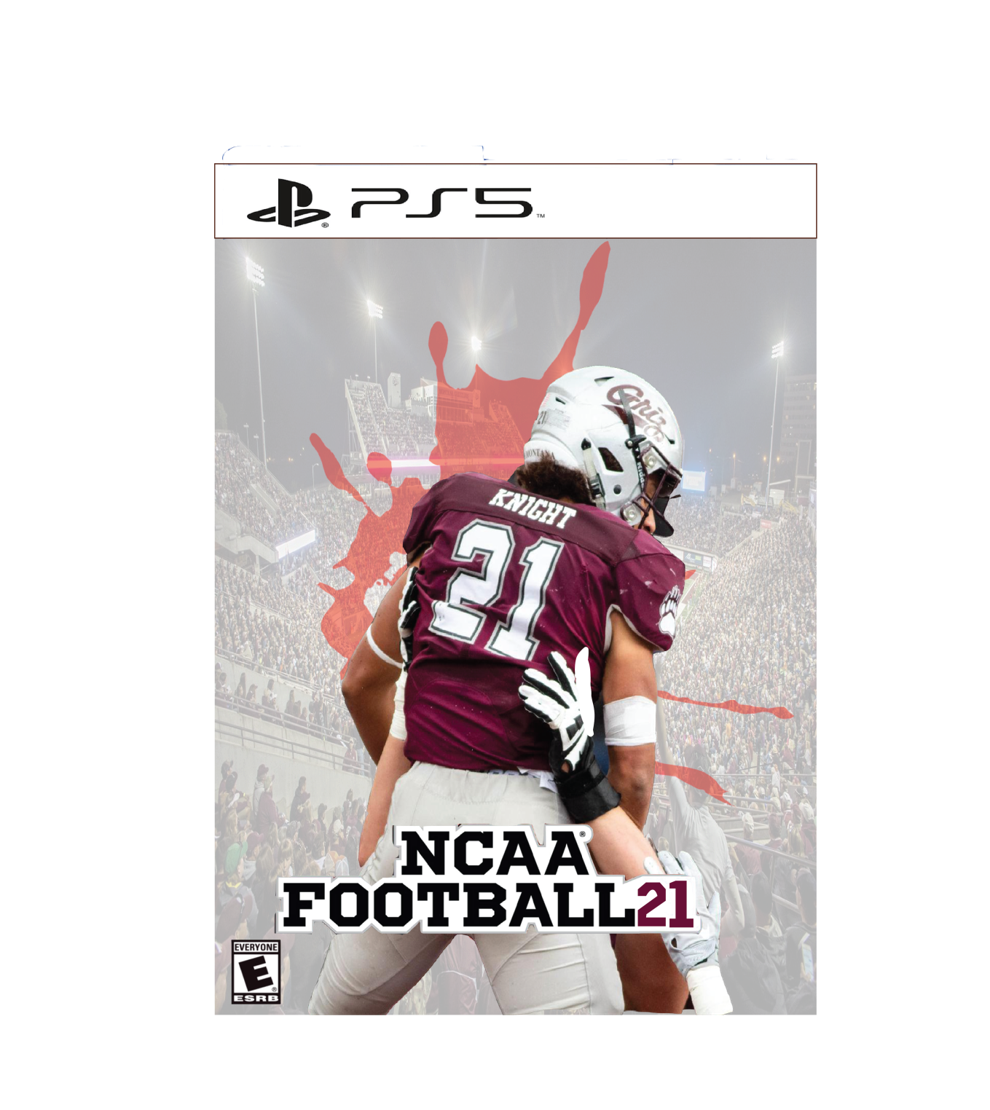 Without a doubt, the best sports video games ever are the NCAA football games. There are still people posting gameplay videos to YouTube even though the last version was released in 2013.
But that last game, NCAA Football 14, had a huge flaw: it didn't include Division I FCS (or Division I-A) teams like Montana and Montana State. And with FBS teams like Michigan and Alabama being featured in previous NCAA games, the next games had better include them.
The first reason this should happen is for the devoted fanbase found in FCS football. Over 23,000 fans on average attending Montana games alone, and 10 more schools in the FCS average over 15,000 fans in a given game. 
The 2020 FCS championship game reeled in 2.7 million viewers and was broadcasted on ABC. 
According to ESPN, 1.5 million copies of the game were sold. The newest sports video game produced by Electronic Arts, Madden NFL 21, sells for $29.99 on Gamestop.com. NCAA Football 14 sells for $69.99 on the same website.
The fanbase is there. 
There is nothing is quite like taking your virtual team to the national championship and winning it. Montana fans who haven't seen a championship since 2001 are desperate to do this. They are also probably desperate to beat the Cats virtually. Montana State fans would love to win the first MSU FCS championship since 1984, even if it is virtual.
Bringing NCAA football back would also benefit college athletes. New NCAA rules have paved the way for athletes to earn money off of their name, image and likeness. The reason that NCAA sports video games were shut down in the first place was because of a lawsuit regarding this. 
The players who sued Electronic Arts—the producers of NCAA Football—got around $15,000 each according to Bleacher Report. During this lawsuit, it was revealed that Electronic Arts makes $80 million a year off of the NCAA football game.
The opportunity for UM players to make money is there as long as the FCS is added to NCAA Football. If there are no FCS teams, it will still be possible to add teams like Montana to the game, but no money will go toward the university or its athletes, because the team would technically be fictional. 
Adding FCS to the game could also help the dreams of many athletes come true. There are 157 players per team in FCS football, which has 76 different schools —so up to 11,932 FCS athletes could be represented in the game. 
Most all athletes dream of one day playing as themselves in a sports video game. Every year professional athletes go to social media to share their thoughts on their video game character. 
Just recently, a Sacramento Kings rookie guard took to Twitter to protest how his character looked in the NBA video game. 
"Appreciate it, but can y'all get this random man out of my jersey?" Tyrese Haliburtun tweeted with a photo of his not-so-lookalike video game character. 
Even if players don't like the video game versions of themselves, they're still featured in the game. It will create conversation among video game and sports lovers. 
We need to see the Montana Grizzlies and every other FCS school in the new NCAA football video games. Do it for the culture, Electronic Arts.