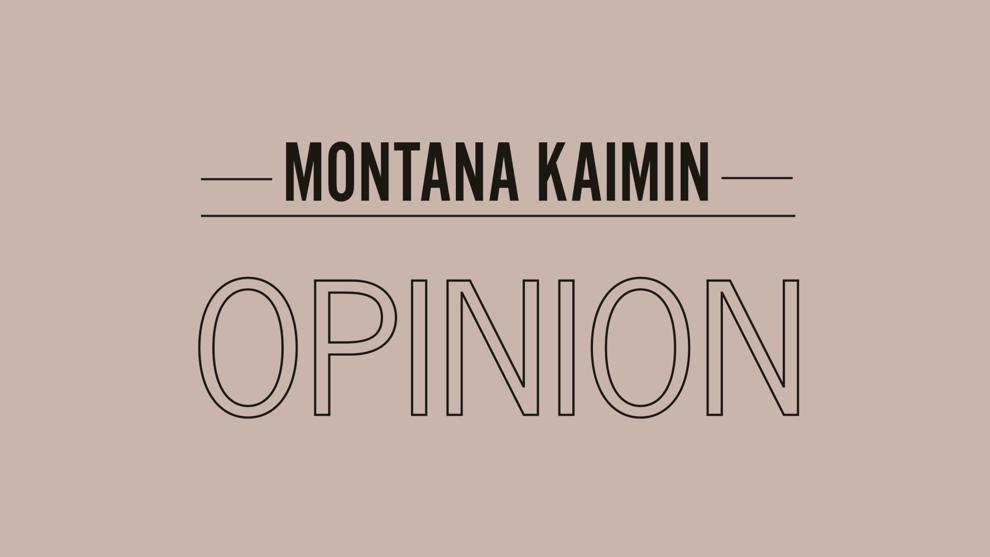 Google "Zac Crews" and these are the first few hits you'll see:
First, a Twitter profile tied to the 18-year-old Sentinel High School senior. In his bio, Crews claims a 4.0 GPA, and plugs his spots on the Spartans football, wrestling and track teams. A pinned tweet from August 2021 reads, "I'm very excited and grateful to announce my commitment to @MontanaGrizFB ..." Impressive.
In 2021, Crews was one of the most sought-after recruits in the state, playing both quarterback and defensive line while leading Sentinel to a AA state championship.
The next few links, however, are much less respectable. They are links to articles and forums discussing the fallout of a racist Venmo transaction Crews made last year, where he sent a message using the n-word and emojis of a Black man and gun, according to a screenshot tweeted by Brennan Corbin, a former Grizzly tight end.
A screenshot of the message first circulated over Snapchat, said Corbin, who tagged UM Athletics, football coach Bobby Hauck, local media and others in his tweet of the Venmo transaction. Corbin was the first to post the screenshot to Twitter in November. The tweet caught some attention, and prompted responses from concerned Missoulians and other former Griz athletes. Shortly after, Crews posted an apology on his own Twitter page.
"I decided to post it just to let people know, or at least let the University know who they were signing up," Corbin said.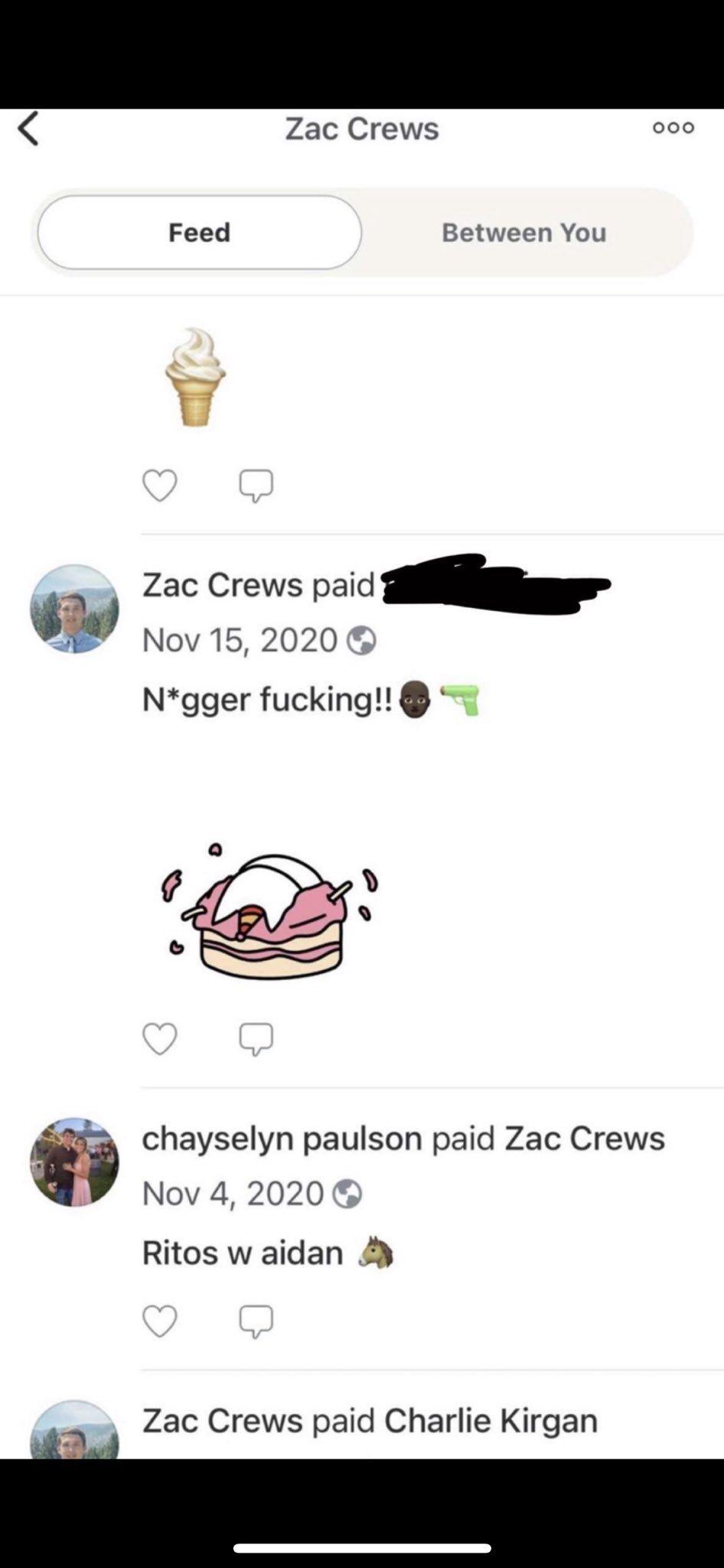 This fiasco came after UM athletics publicly stated its intention to recruit Crews. Then in February, Crews's name was conspicuously absent from UM's signing day roster. 
This means, technically, he hasn't yet been signed to the Griz. On his social media, however, Crews still says he is committed to playing at the University. In an April 1 interview with the Missoulian, Crews confirmed his intention to play at UM in the fall.
"Per NCAA rule, no Athletic Department employee is permitted to comment on unsigned prospects," stated Eric Taber, sports information officer for UM football.
When asked by the Kaimin to comment on whether or not he planned to join the team, Crews replied in a text, "I'm not supposed to comment on anything about it."
Here's the concern: UM athletics is trying to Trojan Horse Crews onto the football team next fall without heaps of unwanted media attention. All signs point to him walking on under the radar. His name is in the UM registry, he told the Missoulian he is still playing football at UM and his Twitter account still has his Griz commitment pinned. It looks like, this way, athletics is hoping we all forget about that racist post. 
This school year, upset students and concerned community members have continuously, and rightfully, put some faculty members at the University of Montana under fire for their bigoted views and comments. 
Rob Smith, a former computer science professor, resigned in October after his misogynistic and homophobic blog was uncovered. More recently, Clayton Looney, a tenured business professor, announced he wouldn't teach classes the rest of the semester after a video surfaced of him calling his bi-racial daughter the n-word.
If Crews joins the football team this fall, it will be the third documented instance that a UM student or faculty member made a blatantly bigoted statement that received traction online. This is a trend that reflects poorly on our institution. 
Crews is still going to study at UM in the fall: He has a student email and has stated his intention on his Twitter page and to local media outlets. But with the University under a microscope, is the athletics department still considering letting him into its flagship program? Would Head Coach Hauck be ready to answer some tough questions if they did? Would Crews's potential teammates be accepting of this?
The Grizzly football team has attracted some substantial blowback across Hauck's two tenures from 2003-09 and 2018-present, including a multitude of sexual assault and rape cases as well as other violent offenses among its players.
Recently, the football team has done a better job of keeping its players out of legal trouble and has tamped down controversy, so why risk piling on another just as students are looking to purge their school of prejudice and bigotry?
If Crews walks on with the football team this fall, Hauck and UM athletics should be prepared to address it with the media, and brace for the University community's reaction.