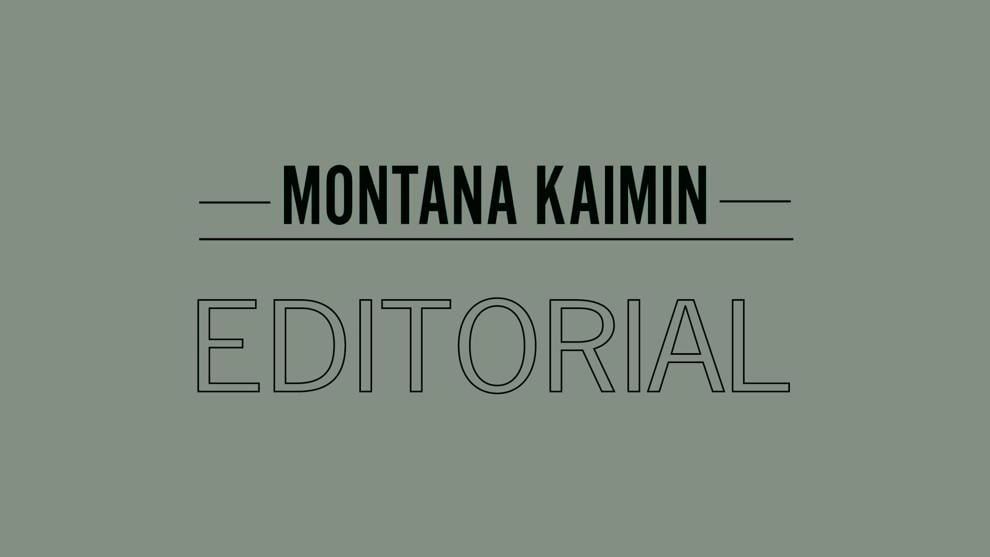 The Montana House of Representatives' decision to censor Montana's openly transgender legislator, Democrat Zooey Zephyr from Missoula, holds a grave message for LGBTQIA+ people in the state and the 11,000 Missoulians she represents. 
Zephyr's censorship began April 18 after a comment that lawmakers would have "blood on their hands" if they passed a bill that would ban minors from receiving gender-affirming care. That bill, Senate Bill 99, passed in the House on April 19 in a 65-33 vote.
The same day, the Montana Freedom Caucus, a group of conservative Republican lawmakers, demanded her censure in a letter to the House. Two days later, Zephyr punched in to speak during a debate on a bill and was ignored. 
Speaker of the House Matt Regier said his job is to maintain decorum on the floor and protect "dignity and integrity." He said he will not recognize representatives who do not follow those guidelines, citing Zephyr's comments on SB 99. 
Democrats objected, but the House Rules Committee and the chamber upheld Regier's move on a party-line vote of 15-7. During the vote, American Indian Caucus member Sharon Stuart Peregoy called it out as fascism. 
The movement to let Zephyr speak has gained momentum and became the subject of a protest at the state capitol earlier this week. Seven people were arrested from the House of Representatives' gallery as they advocated for Zephyr's microphone to be turned on.
While some view her comments as offensive, Zephyr is making an important point.
A 2021 study on the effect of banning gender affirming care for transgender youth by the Journal of Adolescent Health reported that providers believe such restrictions would lead to increased mental health problems, particularly suicide. Montana had the second highest rate of suicide mortality in 2021 according to the CDC.
Zephyr's comment was not out of pocket considering the statistics and studies. In a hearing on Feb. 23 for House Bill 359, which would ban minors from attending drag shows, Zephyr spoke about a call from a 14-year-old who she said tried to take her life because of the bills being brought forward at the Legislature. 
She was told to focus her comments multiple times as Republicans argued HB 359 wouldn't impact transgender people. She was cut off for time when discussing the 14-year-old's attempt at suicide. 
SB 99 is not the only bill going through the state Legislature that would harm the LGBTQIA+ community. The Legislature has seen protests on the capitol steps in Helena over HB 359. In 2021, the Legislature passed House Bill 112, which banned transgender athletes from competing in sports on teams of their own gender.
Zephyr's comments about legislators having "blood on their hands" as a result of passing SB 99 are no worse than Republican rhetoric that calls abortion "child sacrifice." Yet her comments are the ones being censured. 
The reason is clear: Republican legislators don't want to censure "hateful rhetoric" — they want to silence transgender people. It's why they're passing these bills, and it's why Zephyr is the only legislator who has pressed her button and been ignored this session.
The Freedom Caucus' letter referred to Zephyr, a transgender woman, using he/him pronouns. The statement claimed Zephyr's comments necessitated a "commitment to civil discourse."
The repetitive and intentional misgendering of Zephyr is far from a "commitment to civil discourse" and instead shows that the Montana Freedom Caucus is making demands it can't even abide by. 
If anyone should apologize for their actions, it should not be Zephyr. It should be Matt Regier for silencing this transgender representative and the people she represents, and the Montana Freedom Caucus for misgendering and disrespecting a fellow representative. 
"Montana Republicans say they want an apology, but what they really want is silence as they take away the rights of trans and queer Montanans," Zephyr wrote in response to her censorship. "I will continue to punch in on every bill that impacts my constituents. My light is on and I am ready to speak."
The Kaimin demands that the state Legislature turn her microphone back on. She cannot do her job for her 11,000 constituents — including students on the University of Montana campus — if she is not allowed to speak for them. 
We support open fair debate on the House floor, so stop silencing Zephyr.
Like it? Hate it? Let us know.
Email us your opinions at griffen.smith@umontana.edu