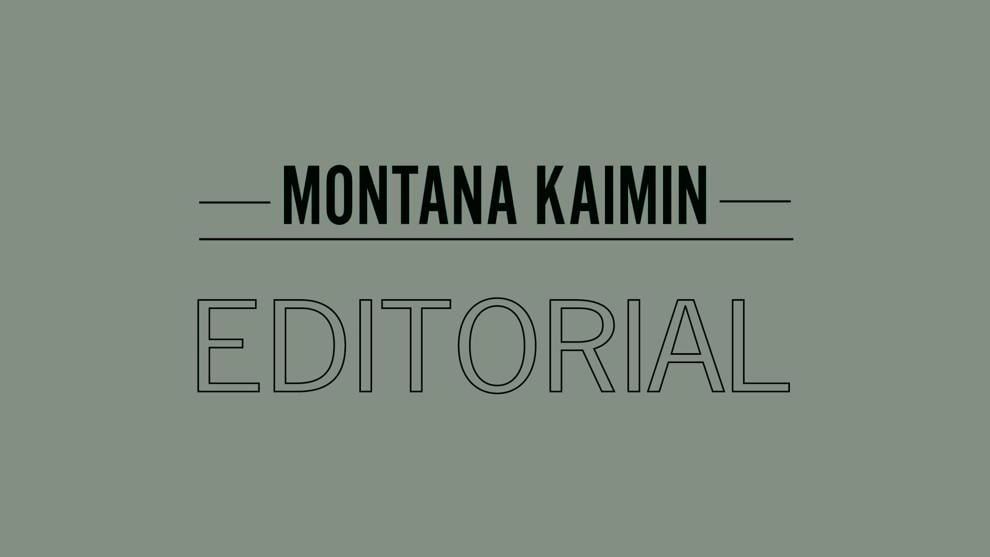 The University of Montana does not have a solution to the on-campus parking crisis we are facing. 
At the beginning of the semester, UM sent out an email telling students it knows parking was an issue and was "actively working to create more parking capacity."
Then, UM oversold its lots by roughly 300 spaces. UM hired Bill Donovan as a parking director, but he told the Kaimin that UM doesn't seem to have an immediate option on fixing the crisis. 
In other words, UM doesn't seem to care if you have a spot to park. Instead of focusing on this important student need, UM seems to be more focused on multiple lawsuits and restructuring different schools. 
Luckily, we have some solutions from both UM and our own Kaimin staff to solve the issue.
No. 1: Park and Ride. You park by the soccer fields, hop on a UDASH bus and get yourself to campus. After giving this a shot, we have discovered that it is definitely faster than the double-digit laps you have to make around the parking lots, hoping someone miraculously pulls out.
But you should factor in that the bus takes around 15 minutes and is sometimes early or late. Also, the buses start running at 7 a.m. and stop at 10 p.m.. So, if you need to be on campus before or after that, perish. Or walk. 
No. 2: Consider public transportation. UDASH and the Mountain Line are both free buses that students can take to campus and never have to worry about finding an empty spot again. Unfortunately, three weeks after the alternative options email was sent, UM transportation cut back the hours on the Purple Line because of a lack of drivers, according to Kaimin reporting in this issue.
So if you live on Fifth Avenue, Sixth Avenue or Russell Street, you better catch the bus that runs every 30 minutes from 8:05 to 10:05 a.m. You could also catch the bus home between 2:05 to 5:05 p.m.
No. 3: Carpool to class. UM gives discounts to students who register their vehicle as a carpooling vehicle, and it cuts back on the number of cars on campus. If you have friends who are reliable, this could be your best bet. 
But if your friend has just called you for the fourth time to reschedule a coffee date you've been trying to pin down since August, maybe just get a bike and deal with the cold winter weather on the horizon. Up to you though.
One may ask, why don't they just add more parking? Maybe build another parking garage? 
A new parking garage, as Donovan proposed last week, is an interesting idea, but unfortunately the 2019 median construction cost for a new parking structure was $21,500 per space, or $64.77 per square foot to build. Basically, this idea seems pretty ridiculous, considering there's simply nowhere for it to go and no money to build it.
Not to fear though! We do have a couple more options that aren't crying while frantically speeding through parking lots because you have a test in three minutes. You could go to Free Cycles and volunteer for an hour to get a free bike and join the 50% of people who bike around Missoula. You get a nice workout before class, enjoy the deer and avoid parking. Basically, it sounds like a dream. 
Just don't think about the fact that between 2019 and 2021, the Missoula Police Department logged 95 crash reports involving cars and bikers. Also keep in mind that the fresh snowfall, ice and your 2-inch bike tire don't pair well. Good luck and we hope you get to campus safely and without eating shit. 
You could also walk if you're close to campus. Again, it might be cold and you run the risk of a few dangers like slipping and falling or walking home alone in the dark, but at least you're getting your exercise and not paying for a parking pass you can't use. 
Last, but certainly not least, UM could build zip lines from everyone's houses and apartments straight to the middle of the Oval. This could be a logistical nightmare, but we're not seeing any better options. 
At least this way, everyone could get to campus efficiently. Besides, we're not the ones getting paid to figure out how to do this, so we're just submitting this thought to the powers that rule over UM parking. Here's what we want to know: How is UM "actively working to create more parking capacity?" Because all we're seeing are some half-baked ideas and crammed-full parking lots.