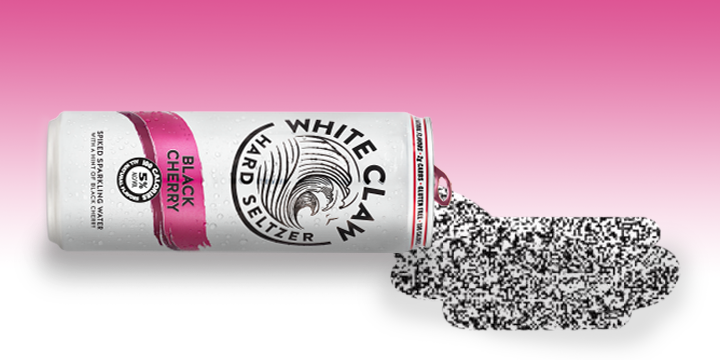 We had a great run drinking anything and everything during our first couple years of college. Seriously though — remember when we drank "Pink Panty Droppers" and nobody questioned it? Once the freshman 15-50 starts to hit, we look for a low-calorie alternative. The solution? Spiked seltzer.
It all started with the White Claw. It hit the market in 2016, created by Mark Anthony Brands — the same company that brought us Mike's Hard. I once drank a single blood orange Mike's Harder every day for two months and gained 12 pounds. Oops.
Mark Anthony and co. saw idiots like me and thought, "What if we kept these fools drunk but let them stay in their current jean size?" And hard seltzer was born. The boozy bubbles quickly became a La Croix-style phenomenon. As of 2019, CBS 58 in Milwaukee reported hard seltzer has overtaken beer sales, surpassing "nearly all craft beer." Pour one out for our fallen soldiers — don't pour any White Claw though, that shit is liquid gold.
We can thank White Claws for the original popularity of hard seltzer, but they're far from your only options on the market. Here's a quick rank of our favorite hard seltzers, and what drinking one may say about you.
4. BON & VIV
B & V had my heart before they went from 6% ABV to 4.5%. If you drink Bon & Viv, or at least didn't notice the alcohol decrease, you're the type of person who focuses more on taste and less on how drunk you're going to get. You probably get good grades and can be counted on by your less responsible friends to wake up in the dead of night and drive them home from the bars.
Best Flavor: Grapefruit
3. TRULY
I drank three different six packs of Truly's Berry Rosé seltzer before I realized Pattee Creek Market was selling them at a discount because they expired. The good news is that I'm still alive. The bad news is that Truly has left me embarrassed and thus bumped itself back on the list. If you're drinking Trulys, you're probably an aspiring influencer. Back away from the webcam — nobody is watching your vlog.
Best Flavor: Unexpired
2. BIG SKY
It was only a matter of time before Montana put its own signature twist on seltzer. We are, after all, the state that consumes the most White Claws per capita. PSA, though: Bozeman is beating us for most Clawed-up city guys. Come on, Griz. Try harder.
Best Flavor: Strawberry Mint
1. IS ANYONE SURPRISED? THE BEST HARD SELTZER IS (AND MAY ALWAYS BE) WHITE CLAWS.
The reigning champ is responsible for America's seltzer fanaticism. It's also the only seltzer brand that has become a meme. Above all else, there is a clause in our Constitution stating, "Whilst a man drinks a Claw, laws cease to exist." If you're trying to get drunk and commit murder, White Claws are your only available option, legally speaking.
Best Flavor: Mango