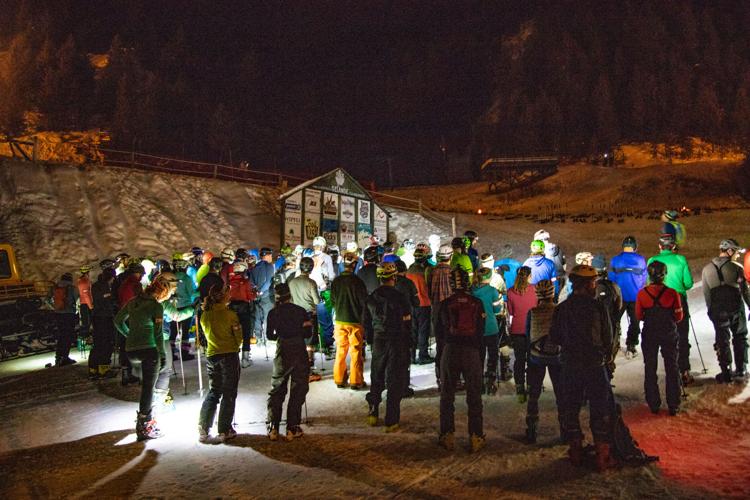 Lawyers and college students alike shared the slope at Montana Snowbowl hours after sunset on Jan. 23. The skiers were part of Missoula's 35th-annual Telemark Evening Dual Slalom Race Series, in its third week of competition.
Esther Delsordo, a sophomore at the University of Montana, said the telemark race hooked her when she first tried it.
"It's stylish as hell and you get to really feel the mountain," said Delsordo. "You have to try harder to make the turns. It is really exhilarating."
Delsordo has only telemarked for two months, but she committed to continue racing for the rest of the series, which lasts until Feb. 6. The race is also the first time she has skied at night.
"I've never done it before. I like it especially when the stars come out," said Delsordo.
The telemark race, which has been a part of Missoula ski culture since 1983, is the oldest race series of its type in the nation. Part of the reason it holds this has to with how rare telemark skiing is.
"It's pretty damn cool," race planner Brace Hayden said. "This is a fierce group looking to challenge themselves every Thursday night."
Telemark skiing is a technique that combines downhill skiing with Nordic cross- country skiing. While normal skiers lock their boots to the ski binding at the toe and the heel, telemarkers only lock in the toe.
The heel is then wrapped by an elastic band, which allows the skier to take the boot off the back of the ski when turning. The movement of the heel makes the skier turn in a deep lunge.
"The beauty of the tele is that it has an amazing turn," said Hayden.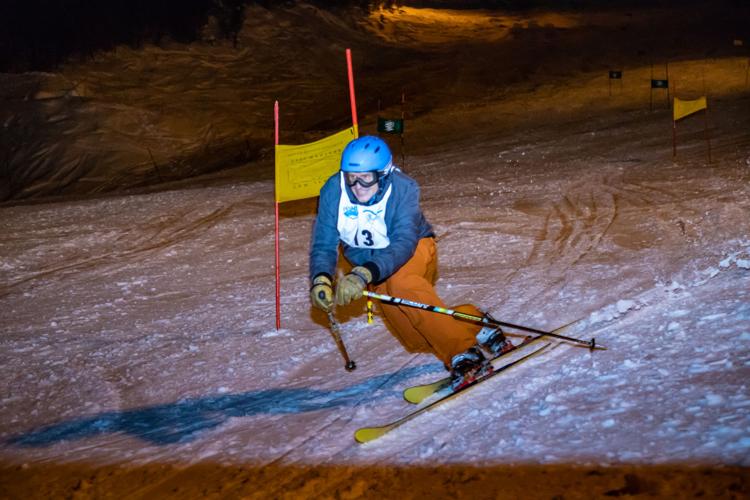 Hayden, a 15-year veteran of the race, said that the age of the racers ranges from 16 to 64 years old, with half a dozen college students braving the cold Snowbowl nights.
Telemark racing in Missoula first surfaced on the former Bonner ski hill Marshall Mountain in 1983. The original sponsors, local stores Big Sky Brewery and the Trailhead, still sponsor the event in 2020.
Unlike Delsordo, most skiers have been doing the Missoula Telemark for years.
"I started a long time ago, but I stopped for a while when I had my kids," said racer Ali Dupuy. "I just got back into it five or six years ago."
During the race, competitors launched into Snowbowl's Sunrise Bowl hundreds of feet above the finish line. The skiers, paired in groups of two, weaved in and out of flags as fast as possible. At the bottom, a small group of fans and other skiers who braved the cold cheered the racers on.
"The community is great. Everyone is out here having a good time," said Delsordo.
According to Hayden, the tele-race shrunk as more people focused on alpine or cross-country skiing. Nonetheless, about 50 dedicated skiers participated in the race series at Snowbowl.
"It's all about the comradery," said Dupuy. "Showing up in leather boots and laughing your ass off, it is the best ever."