The University of Montana athletic department founded its new Diversity and Inclusion Committee last month to work toward actionable change in the department, and to promote change within the University as a whole.
"I didn't vote in 2016," Akem said. "My mom was pretty upset with me about that, and she told me that my ancestors didn't have the right to vote, so I needed to make sure that I expressed that right."
This year, Akem has been more actively speaking out, particularly about racism. Akem said he's attended rallies and protests in addition to making his voice heard.
Women's basketball combo guard Bria Dixon, a freshman, said the committee is also working on the creation of "Equality-Justice-Unity" bracelets. She said the committee will be handing those out with a pledge for athletes to take, with the goal of promoting those three ideas if they are wearing the bracelets.
Both Dixon and Akem said the committee is making "Equality-Justice-Unity" patches for athletes to wear on their jerseys in games, too.
"The hope is that these spark conversations on teams," Dixon said. "Those three words, to me, are not political."
Dixon said she was chosen by her coaches to be a part of the Diversity and Inclusion committee. According to Dixon, coaches and administration in the athletic department nominated and voted students onto the committee.
Dixon said she has had a unique experience being from Portland, and played as the only white player on an all-Black basketball team in high school. In addition, she cited her role as a member of the LGBTQ+ community as being a part of why she feels this work is important.
"As the athletic department, if we stand for unity, justice and equality, we can have a trickle down effect through the community, and even the state," she said.
UM men's basketball head coach, Travis DeCuire, said the committee is a big step toward progress.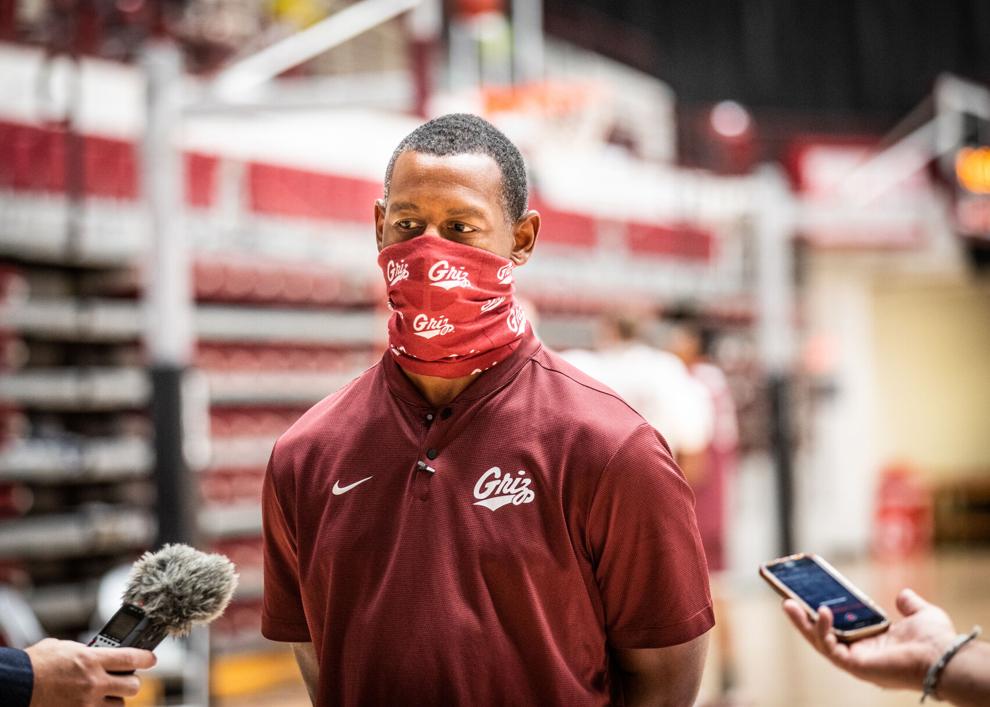 "Dialogue needs to take place in order to have change," DeCuire said. "We all have to assume some sort of responsibility in our own special way to impact change. But, before that, you've got to come to the reality that it needs to take place."
Mimi Eiden, a senior forward on the women's soccer team, is also a part of the committee. She said as the committee moves forward, its goal is to make sure everyone in athletics knows this topic is an important one.
"We see the injustices and we're not going to sit around and let someone else take care of it," Eiden said. "We want to be involved."
Akem also said with his platform as a student athlete, he feels an obligation to make change.
"Being on the football team is cool and all, but that's not everything," Akem said. "Being a part of this gives me an opportunity to be a part of the conversation that's happening."
Dixon said as the year goes on, it's important that people continue to ask difficult questions, and that the Diversity and Inclusion committee is open to those.
"Don't be afraid to sound ignorant or say the wrong thing," Dixon said. "It's all about learning."
She also said the committee is working on plans for sit-ins to be able to listen to each others' experiences, and that once COVID-19 is not a problem anymore, the committee wants to hold a unity march.
Akem added that the most important thing students can do right now to create change is make sure they vote in the upcoming election.
The election takes place on Tuesday, Nov. 3. Students can drop off their ballots at the Adams Center on the University of Montana campus.
More about voting, diversity and inclusion at the University of Montana: