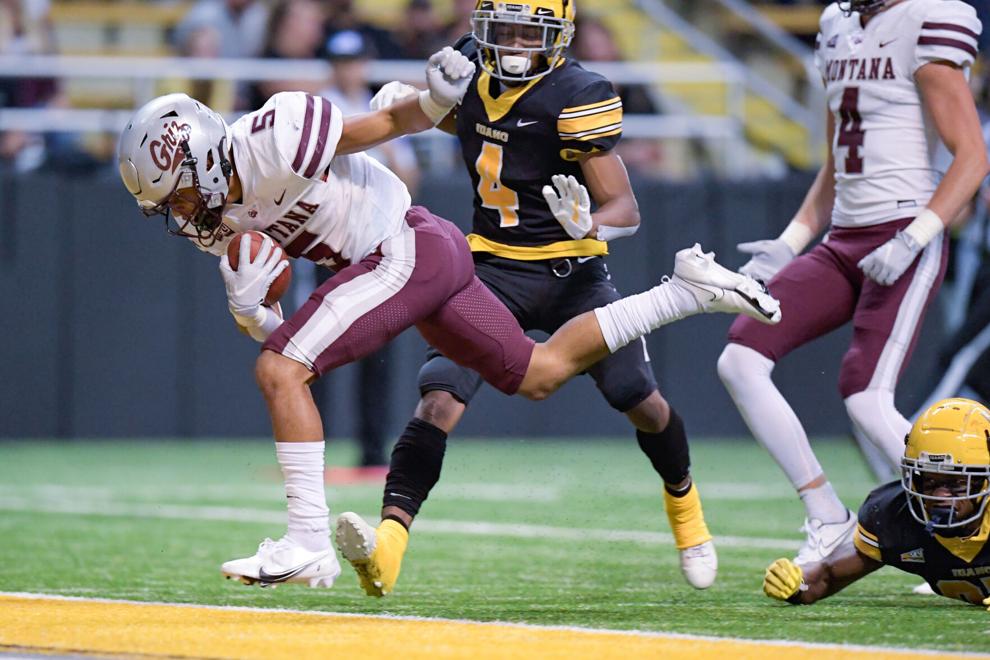 Football
The University of Montana football team picked up its fourth straight win when it defeated Northern Arizona University 30-3 on the road on Nov. 13.
UM opened up scoring in the second quarter when freshman running back Isiah Childs ran in a touchdown from 8 yards out to put UM up 7-0. Childs had 15 rushing yards in the game.
The biggest reason UM won the game was its defense, which has only allowed 3 points in its last two games. The Griz had three interceptions and a forced fumble against NAU.
One of UM's interceptions was by redshirt junior Justin Ford, who now has an improbable eight interceptions in eight straight games.
After Child's score, UM kicked two field goals to lead at halftime 13-0.
NAU made a field goal after it made an interception in the third quarter, but after that it was all Griz. UM scored 17 unanswered points to finish the game with a 27 point lead.
Perhaps the most entertaining score of the game was when UM redshirt junior safety Robby Hauck forced a fumble that was returned for a touchdown by redshirt junior linebacker Patrick O'Connell. Hauck was named the Big Sky Conference Defensive Player of the Week after the game, in which he recorded 14 total tackles.
UM's record is now 8-2 as it heads into its matchup against Montana State on Nov. 20.
"We're always excited for that game [UM vs MSU]," said UM head coach Bobby Hauck. "Certainly we're well aware of who we play." (Jack Marshall)
Soccer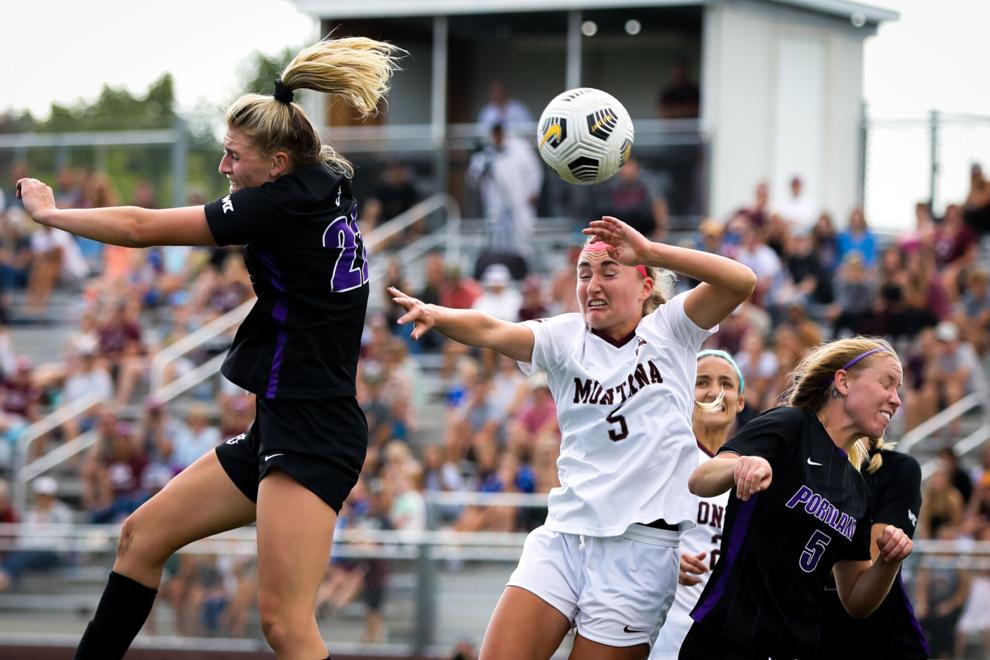 After a dominant performance in the Big Sky Tournament, the University of Montana soccer team's season came to a close with a 0-3 loss to Washington State on the road in the first round of the NCAA tournament.
"We've got players who can play and are young and can handle this level. It's good for them to see this and experience this and bring it back next year and try to do it again," head coach Chris Citowicki told UM Athletics.
The Griz finished with an overall record of 13-6-1, and a stellar conference mark of 7-1-1. The single conference loss came against Northern Colorado on the road.
After the loss to Northern Colorado, Citowicki often talked about how he figured out the key to scoring goals and being productive on offense. In UM's four regular season games after the Northern Colorado loss, it scored a total of eight goals.
A star for UM throughout the season was redshirt freshman goalkeeper Camillia Xu, who won Big Sky Conference Goalkeeper of the Year and Big Sky Conference Tournament MVP. The 5'8 Canada native had 11 shutouts on the year.
In the match against Washington State at the NCAA tournament, UM's Ali Monroe nearly scored a goal early, but the Cougars ended up leading the Griz 1-0 at halftime. Washington State finished the game — and UM's season — with a 3-0 score.
"I feel like we did a very good job of that. We hung around for as long as we possibly could. I'm very proud of the team for that," said Citowicki.
Eight of UM's 11 starters will return in 2022. Graduating starters for UM are Taylor Hansen, Taylor Stoeger and Caitlin Rodgers, who all were on the Big Sky Conference First Team.
Hansen has played for more minutes than any UM soccer player ever and was the captain for the Griz this year. Stoeger led the team in scoring while Rodgers anchored UM's back line a year after breaking her leg.
Washington State will face Tennessee in the next round of the NCAA tournament. (JM)
Volleyball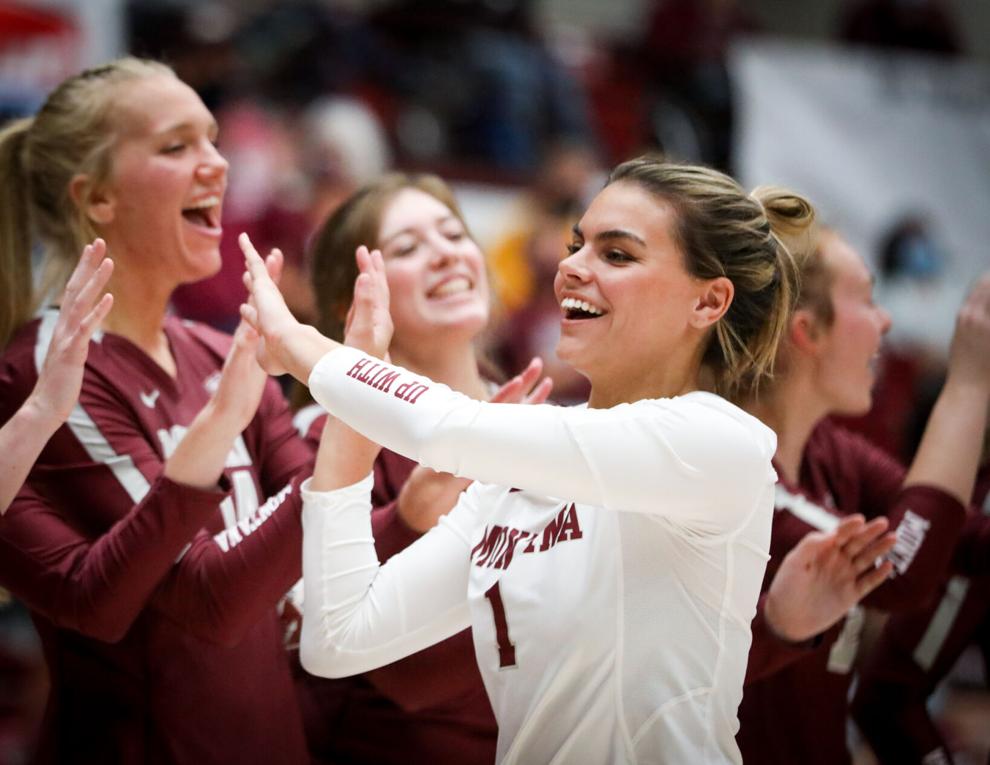 UM volleyball finished out regular season play with a road trip and lost to Sacramento State 0-3 and Portland State 0-3.
Against Sacramento State, the Griz didn't score 20 points in all three sets. UM was led in kills by redshirt senior Peyten Boutwell, who had eight along with two blocks.
Against Portland State, UM once again struggled offensively and didn't surpass 20 points in all three sets. UM was led in kills against PSU by freshman Paige Clark, who had 12.
Clark was named to the All-Big Sky Conference Second Team after the regular season concluded. She was the only UM player named to postseason honors.
UM was able to qualify for the Big Sky Tournament, which starts on Nov. 18. The Griz have the eighth seed in the tournament and will take on conference leader Weber State. (JM)
Women's Basketball
The Lady Griz welcomed basketball powerhouse Gonzaga into Dahlberg Arena Nov. 14 and held strong for most of the game before eventually falling 67-60.
UM was led in scoring by redshirt junior forward Carmed Gfeller, who poured in 19 points and added four rebounds. The Lady Griz as a team shot 42.6%, but only made one of its 10 3-point shot attempts.
At halftime, Montana trailed 28-36.
Another star for UM was senior guard Sammy Fatkin, who used her blistering speed to put up 13 points. Fellow senior guard and speedster Sophia Stiles added 10 points for UM.
With just over a minute left in the game, UM only trailed 59-54. But Gozaga was able to steadily overcome the Lady Griz and win 67-60.
UM's next game will be on the road against North Dakota on Nov. 18 against North Dakota. (JM)
Men's Basketball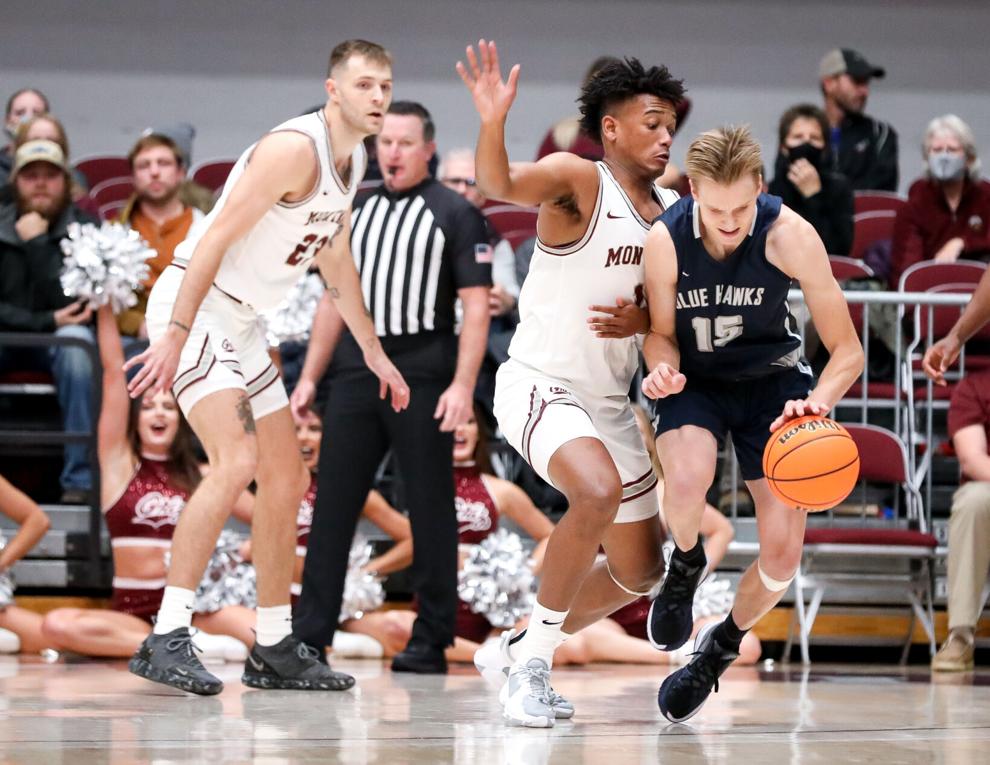 The UM men's basketball team travelled to Mississippi and North Dakota and lost two games in its first road trip of the season.
Montana's first game of the road trip was against Mississippi State in Starkville, Mississippi and the Griz were blown out 86-49.
A star in the otherwise bleak game for UM was junior forward Derrick Carter-Hollinger, who had 11 points and three rebounds. The Griz were outscored in the first half of the game 42-16 before being outscored in the second half 44-33.
In UM's second game of the road trip, it took on North Dakota in Grand Forks, North Dakota, and narrowly lost, 79-77.
The Griz were led in scoring by sophomore guard Brandon Whitney, who had an exceptional night, putting up 30 points.
UM trailed at halftime of the game 44-42, but came out in the second half strong. The Griz led 71-63 with just under six minutes to play but then the UM lead began to dwindle.
With 51 seconds left in the game, North Dakota led by two. Whitney showed some late game heroism when he made a tough layup with 30 seconds left to tie the game at 77.
North Dakota made a last second layup and Montana couldn't make a half court shot and lost the game by 2 points.
UM is now 1-2 on the season and will take on Omaha at home on Nov. 20. (JM)
Cross-Country
Both the UM men's and women's cross-country teams competed at the NCAA Mountain Regional in Provo, Utah.
The men's team placed 16 out of 17 teams while the women's team finished 18 out of 19 teams.
Joel Mendez, a junior, paced the men's team when he placed 72nd. Olivia Lackland-Henry, a sophomore, finished first out of the UM women's team when she placed 72nd.
Neither team qualified for the NCAA championships. The UM cross-country teams will resume action in the spring of 2022. (JM)
Hockey
Three hockey teams from Utah traveled to Montana to take on the Griz hockey team this weekend at Glacier Ice Rink and all three beat the Griz.
A late game on Nov. 11 produced a tight game between the Weber State Wildcats and the Griz that ended in a tie through overtime. The Wildcats started with an early goal that was answered by Griz captain Zach Lawson. This put the game at an early 1-1 tie, which set the tone for the game as a whole.
Goals by Cayce Balk and Philip Winter kept the game tied at 3-3 in between Weber State goals. During Winter's celebration, he jumped into the glass, dislocated his shoulder and was walked to the locker room by the athletic trainer. He returned to the ice later that night.
The evenly-matched game ended 3-3, sending it to overtime, which produced no goals and resulted in a shootout. Weber State won the shootout two goals to none.
Nov. 12's game was shrouded in maroon as the Griz wore away jerseys for a game against the BYU Cougars, but UM's mascot Monte truly stole the show. He skated around carrying kids, throwing out t-shirts, and playing games with fans during breaks between periods.
The game started out tight, with UM down 1-0 through the first period. An early second period goal by Henry Morrison tied the game at 1-1.
The Cougars went on a tear during the rest of the second period, going up 6-1. Montana, with goals by Zach Lawson and Jackson Knutsen, tried to come back, but just couldn't put up enough of a comeback. The game ended with the Cougars winning 6-3.
Nov. 13 was fan appreciation night and free "Griz Hockey" koozies were handed out to fans who came to watch the Griz take on the Utah State Aggies.
The Aggies scored early, but again Captain Zach Lawson tied it at 1-1 in the first period. Winter took a big hit and dislocated his shoulder for the second time of the weekend.
Utah State went up 4-1, but goals in the third by Kyler Fullerton and Zane Cluphf kept the game interesting as UM tried to stay in it.
As the clock was running down, UM pulled its goalie to put another forward in to try and tie the game. The Aggies ended up scoring twice more on the empty net, and the Griz couldn't put any goals away, ending the game with a 6-3 loss.
UM's next game will be on Dec. 3 at home against the University of Idaho. (Holly Malkowski)