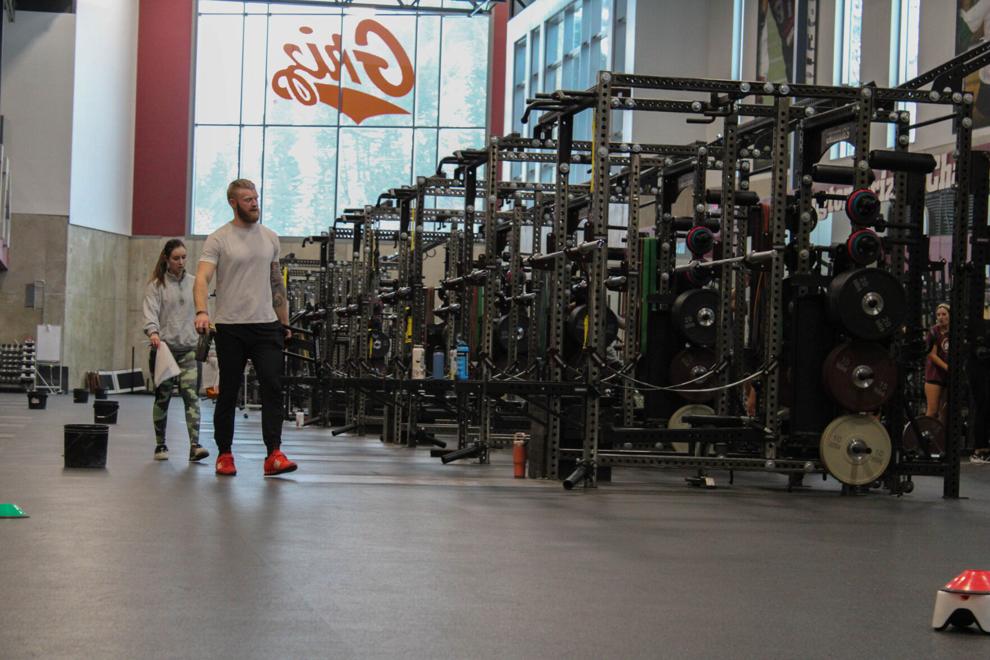 When you enter the Champions Center at the University of Montana, you see top-of-the-line weight training sets, ellipticals and even a small island cafe where athletes relax. You might also see UM Athletic Director Kent Haslam.
"This is my favorite part of my job," Haslam said while waving to students on the elliptical. "It's like I'm the dad to 300 kids."
Haslam has been at the University since 2012. He has seen changes in every program, from the second stint of Montana's winningest football coach, Bobby Hauck, to the departure of Montana's winningest head coach in any sport, former women's basketball coach Robin Selvig.
He helped create the building he stands in, a multi-million dollar facility equipped with high-end equipment and luxurious locker rooms that only continue to upgrade.
Haslam peeks into the locker room and says hi to the various athletes — mainly football players — taking some time to rest. He recalls the days when the men's locker room was not even a quarter of the space. 
The locker room was just one piece of the Champions Center, completed in 2017 with a price tag of $14 million. As Haslam waves to athletes on his walk, he said there is an unprecedented tension in college athletics that the entire country is adjusting to.
UM currently plays in the FCS or Football Championship Subdivision, a level of Division I football where each team at UM's level is seeded and then placed by the rank of schedule and record into a playoff bracket. 
If Montana moved to the Mountain West, it would now have to play in the Football Bowl Subdivision or FBS. This is the highest level of collegiate football you can play in and each conference competes in its respective championship game or "bowl game." 
The new challenges of staying in Division I are on the minds of every school, mainly Football Championship Subdivision schools like Montana.
For FBS schools, it is easy at the top because of these schools' strong competitive status. But for FCS schools, some have only been Division I for a couple of years. That puts newer Division I schools at risk of dropping back down.
"There's a lot of nervousness and a lot of chaos right now in college athletics," Haslam said. "It was an industry that certainly had a lot of stability over the years. Conferences were stable. Rivals were stable. But certainly, there is a huge change that's coming in college athletics and I personally think some of that change was needed."
Competing with other schools combines so many factors. Changes to how athletes move schools, name, image and likeness deals, and changes to the requirements for being a Division I school all play into one question: Will Montana move to a different, possibly better conference?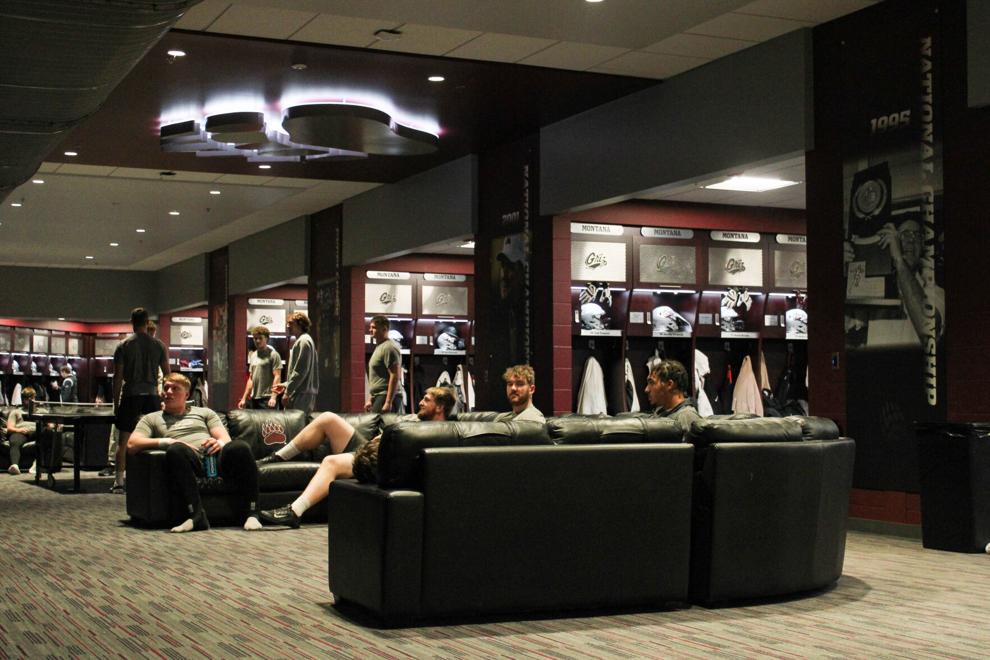 "My answer always is that we've got to be in a position where we're strong, where we're taking care of the things," Haslam said. "We wanna be in a position where we don't chase something financially that's just not sustainable. That's not a wise thing to do."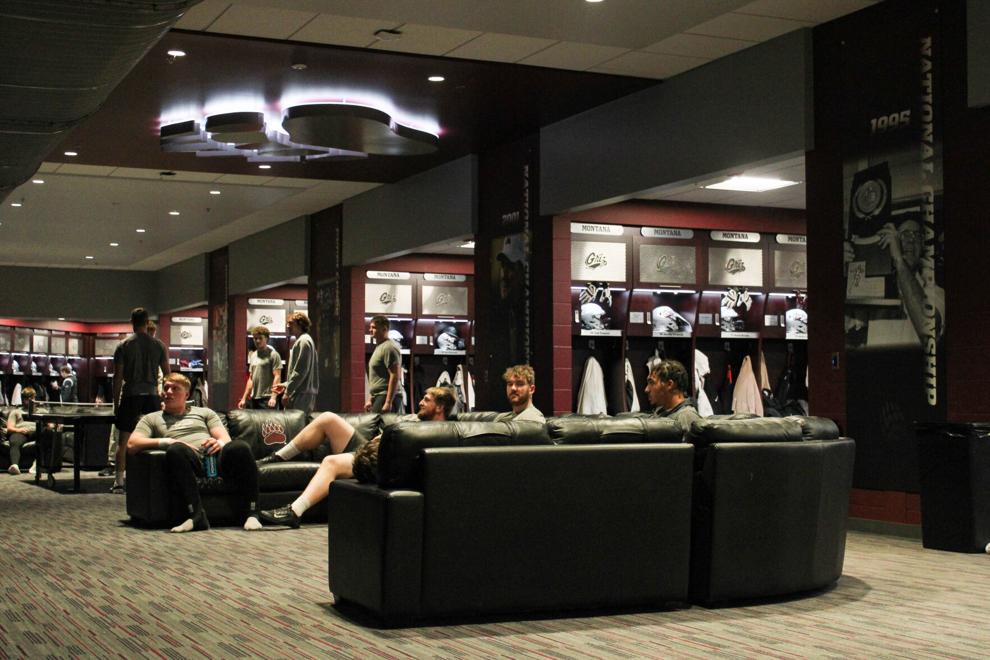 The forever home
Montana has known a couple of previous conferences before the Big Sky Conference, but none have been as inviting.
A collegiate athletic conference is a group of schools that agree to play each other in all sports each year. This deal with the conference helps give each school money through TV deals and partnerships that give schools the money to have scholared student-athletes.
The Grizzlies joined the Big Sky in 1963 along with its rival, Montana State. Other schools like Weber State, Idaho, Idaho State and Gonzaga — which is now in the West Coast Conference — joined the Big Sky too.
The Big Sky has added and lost members over the years. Most recently, it lost Southern Utah University, which played in the Western Athletic Conference this year.
Other schools in the conference have also left. Idaho jumped through two conferences before returning. Schools like Boise State and Nevada stayed in the Big Sky through the late '90s before jumping ship to bigger conferences. There are currently 10 full-time members in the Big Sky.
Big Sky Conference Deputy Commissioner Dan Satter said he knows what makes a Big Sky Conference member. It's all about what a school offers for the greater good of the conference. Whether that be attendance or location, Satter said the Big Sky is set up to be equitable.
"When you're cutting up one more slice of that pie to divide it up equally, you have to make sure that there's enough going into the entire pot, that everybody's still getting the same slice they're supposed to get," Satter said about the addition of teams to the Big Sky.
Only four of the Big Sky's original six members have stayed loyal to the conference since 1963. The real change has come with what makes a Division I program. And with the Grizzlies' history, it isn't hard to see why a change wouldn't be at least considered.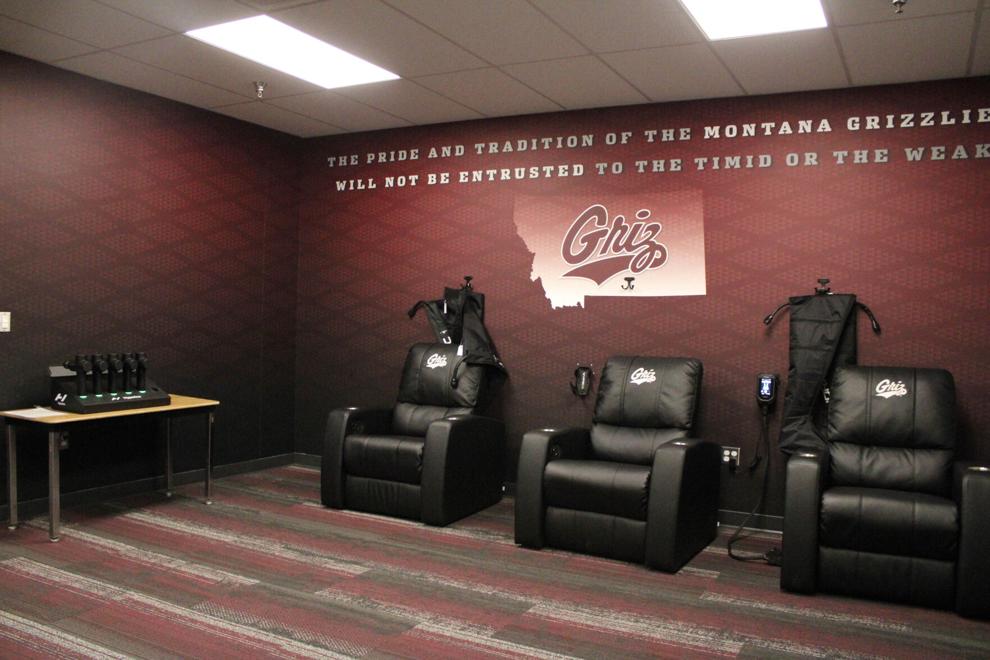 Playing the field
There are three main factors that a conference will consider when taking in a new member: facilities, revenue and geography.
The Grizzlies have a $23 million budget and plentiful facilities that continue to be added. A brand-new women's locker room is in the works. An indoor practice facility is projected to be built in the fall of 2023.
Washington-Grizzly Stadium is the largest outdoor stadium in Montana. These facilities are all donor-funded. Montana alums pile on most of the $18 million that helped improve and add to the athletic program's facilities.
The next piece is revenue. UM has a lot, raking in the most money of all Big Sky Conference schools. 
"We're in a state where we're not competing against professional sporting teams," Haslam said. "We're not competing against a lot of that other sporting noise that's out there."
The Grizzlies have sold out nearly every home football game this season. Other teams like soccer and volleyball broke single-game attendance records. 
Now, it all comes down to geography. For Haslam, geography is a huge piece of any conference. You want to play close teams. Even with the spending money that UM has, the department doesn't want to blow it all on travel. 
"We wanna be regional. We wanna be able to get on a bus as much as we can," Haslam said. "We want to be competing against schools that are out here in the region."
But in recent years, geography for conferences has become more of a minute detail.
One example came with the announcement that the University of Southern California and the University of California in Los Angeles were taking the move to the Big Ten Conference.
USC and UCLA are both currently in the Pac-12, a conference that consists of West Coast schools, except for the University of Utah and the University of Colorado.
Big Ten Conference teams span the Midwest to the East Coast. USC and UCLA's closest opponent will be Nebraska, a school that is approximately 1,520 miles from Los Angeles.
The move would net both California schools roughly $1 billion in media rights deals, according to reports from ESPN.
These deals make airfare inconsequential for these programs. If Montana moved to a conference with a better TV deal, it would help bring in extra money to match those in the Power Five conferences.
Cleaning the big house
Haslam said he's aware of the Grizzlies' imprint on mid-major Division I athletics. He is also aware of the fans and their perception that Montana might be too good for the Big Sky.
For Haslam, plans to move Montana to a different conference would require a lot of stipulations.
"We're certainly, in the Big Sky Conference, a driver along with Montana State," Haslam said. "We're a driver of that TV revenue. Griz-Cat football is a driver of TV revenue because those rights are held by the Big Sky Conference. So, you wanna find a good match for us and it makes no sense for us to be moved around for every sport."
The Pac-12 is a Power Five conference, a status given to the five most competitive conferences in the country, so Montana would be far outmatched by every school it competed against. The first choice for a potential move is to the Mountain West Conference. 
The Mountain West is a conference that has ties to Montana and houses former Big Sky members Boise State and Nevada. The move would have big implications for football.
Montana would not only come into a subdivision with higher competition, but it would be one of the lowest-grossing schools in the conference.
"We have a $23 million budget," Haslam said. "We generate 70% of that revenue. But for us to, let's say, go into the Mountain West Conference, the average athletic budget in that conference is about $40 million. So there's a $17 million gap. We're gonna want to be competitive. We're gonna wanna be competing for championships. We're not gonna just want to be the team that everybody beats up on."
Haslam said that conferences provide major TV deals. The Big Sky Conference, for instance, signed a contract with Scripps and has a partnership to stream games on ESPN+.
Moving to the Mountain West would mean more TV money. But Haslam said it would take a lot of convincing to make a move that big. Athletes might be at a disadvantage by putting them at a higher level of competition.
"I think college athletics as a whole, I think we have completely minimized the value of a college education," Haslam said.
Limitations
There are clear issues with moving. The competition, the cost and the sacrifice the student body would make are all factors. 
Haslam made it clear that staying in the region is important for Montana. But even with the options here, it doesn't seem like the Mountain West has a spot.
Mountain West Deputy Commissioner Bret Gilliland said that every conference has a baseline of what it takes to be a member. He also said the Mountain West would expand if needed on two main principles.
"As it relates to realignment, it depends upon your reason that you're looking to add member institutions," Gilliland said. "Is it a situation where you've lost member institutions and you're trying to backfill and you need to get back to a certain number? … Or is it simply where there is an opportunity to strategically improve our league make-up?"
Even when reports stated the Mountain West could expand in 2018, it stayed put with the 12 members it had and has continued with those members since the addition of San Jose State and Utah State in 2013.
But the Pac-12 losing its two largest schools in terms of revenue put the Mountain West Conference in a spot where teams might look to move out. 
"If (member universities) have an opportunity that they feel is better for their institution and it's higher profile and more revenue, they're likely going to pursue that," Gilliland said. "But certainly we would do what we could to keep them."
For UM, the transfer portal makes it easier for athletes to come and go. Name, image and likeness deals give students the power to make money on their own and possible changes to the requirements that make a school Division I stand in the way of any game-changing moves.
"It's only fair to think that athletics have to do something to help benefit the University as a whole," Haslam said.
Haslam believes that all of these things can co-exist. He even thinks many of the rules put in place were "archaic," such as how name, image, and likeness , or NIL were governed by the NCAA for years. But he is worried that this NIL change and how easy it is to get in and out of the transfer portal affects the "student" part of student-athlete the most.
If UM is to stay put in the Big Sky Conference, these changes could either boost or relegate Montana's status if it can't keep up.
But Haslam remains optimistic. He said he believes these changes are for the better and it is only a matter of time before the effects start to take hold.
"Changes happen," Haslam said. "It's nice when you're in a spot where you can make decisions instead of having decisions made for you. And I think we're in that spot."