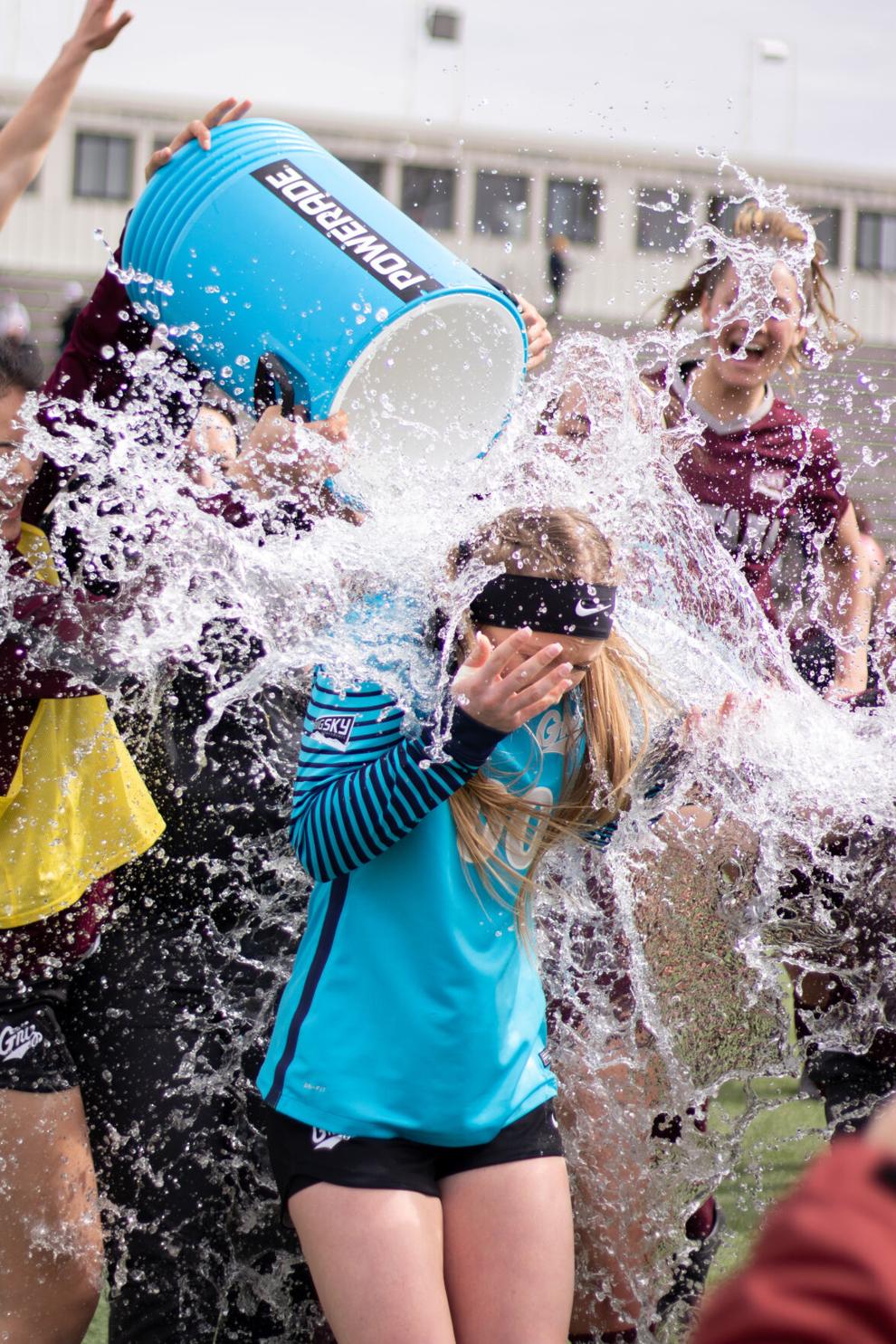 As University of Montana soccer goalie Claire Howard talked to media members after UM's game against Portland State on March 28, her teammates snuck up behind her and drenched her with a cooler full of water. The sneak-attack bath was well-deserved after Howard broke the Big Sky Conference record for shutouts and Montana won the game 3-0. 
"It's amazing," Howard said. "It's just pretty special to be a part of a moment like this." 
This shutout was the 30th one for Howard, who has kept the other team scoreless in four of UM's five games in 2021.
The three-goal victory came two days after Montana beat Portland State for the first time, 2-1. The sweep over Portland State was UM's second of the year after it beat Idaho twice.
"It's nice, but it's becoming an expectation," UM head coach Chris Citowicki said about the win. 
In the first game, on March 26, Montana saw two goals from senior midfielder Avery Adams. Adams had not scored in her career before the pair of goals. 
The first goal came from outside the box when Adams drilled in a kick with her right foot that soared past Portland State's goalie and a leaping defender. Her second score came from a free kick late in the game, when she sent the ball into the left side of the net to seal UM's win. 
Despite winning the first game under the lights in front of over 250 fans, there was one disappointment for  the Griz when Paige Donathan scored a goal for Portland State 28 minutes into the game to break Howard's shutout. 
In the second game, Howard still had a chance to break the conference shutout record at home, and UM's defense helped make sure she would. The Griz only allowed three Portland State shots on goal while UM had 10. 
Thirteen minutes into the game, UM scored first when senior forward Taylor Stoeger kicked a shot into the left side of the net. The goal, which put UM up 1-0, was assisted by sophomore defender Allie Larson. 
Montana's leading scorer Alexa Coyle added to her season total of three goals when she headed in a shot off of a well-placed cross by senior defender Taylor Hansen. Coyle's goal came 53 minutes into the game and put UM up 2-0.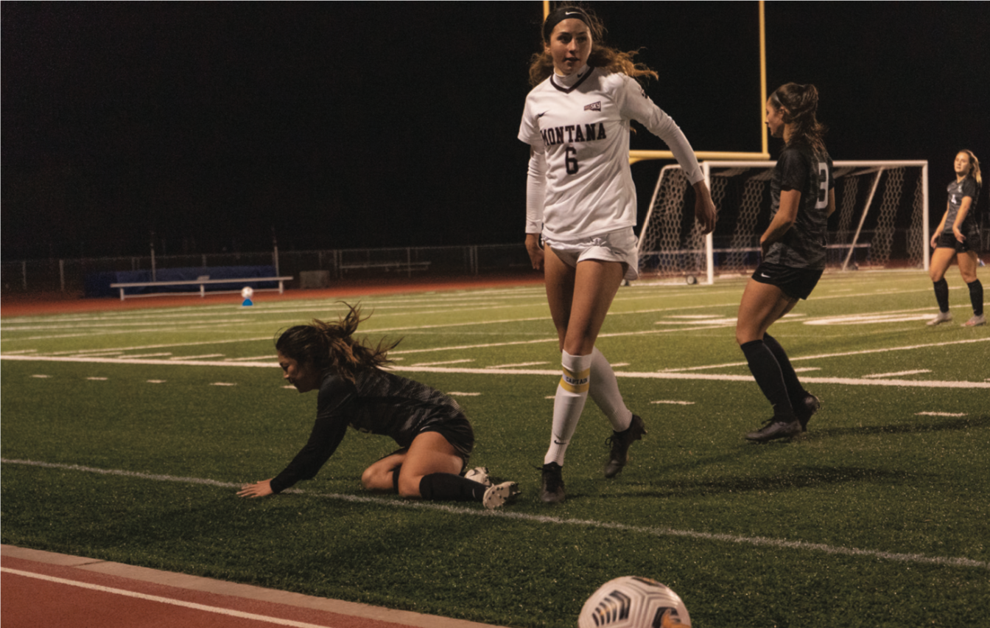 UM's third and final goal of the game came when Larson dribbled the ball down the field and then, mid-stride, sent a shot toward the goal. The shot curved left in mid-air and soared over the goalkeeper into the net. 
"We're more lethal in our set pieces," Citowicki said.
The goal was the first score of Larson's college career and came 78 minutes into the game. 
When the final buzzer sounded, Montana's bench cleared to mob Larson in celebration. Larson's teammates lifted her up into the air before eventually soaking her in a water bath. Montana has won 29 games with Larson in goal. 
Montana is now 5-0 on the season and hasn't lost a regular season conference game since October of 2018. UM hasn't tied any games in 2021 — after ending with six ties last year. 
When asked what his game plan was in the second half, Citiowicki replied that it was to "keep the shutout" and "don't get scored on." 
Montana's next games will be against Sacramento State on the road on April 2 and 4. 
"Sacramento is a very good program, and that's tough to go in and play," Citowicki said.