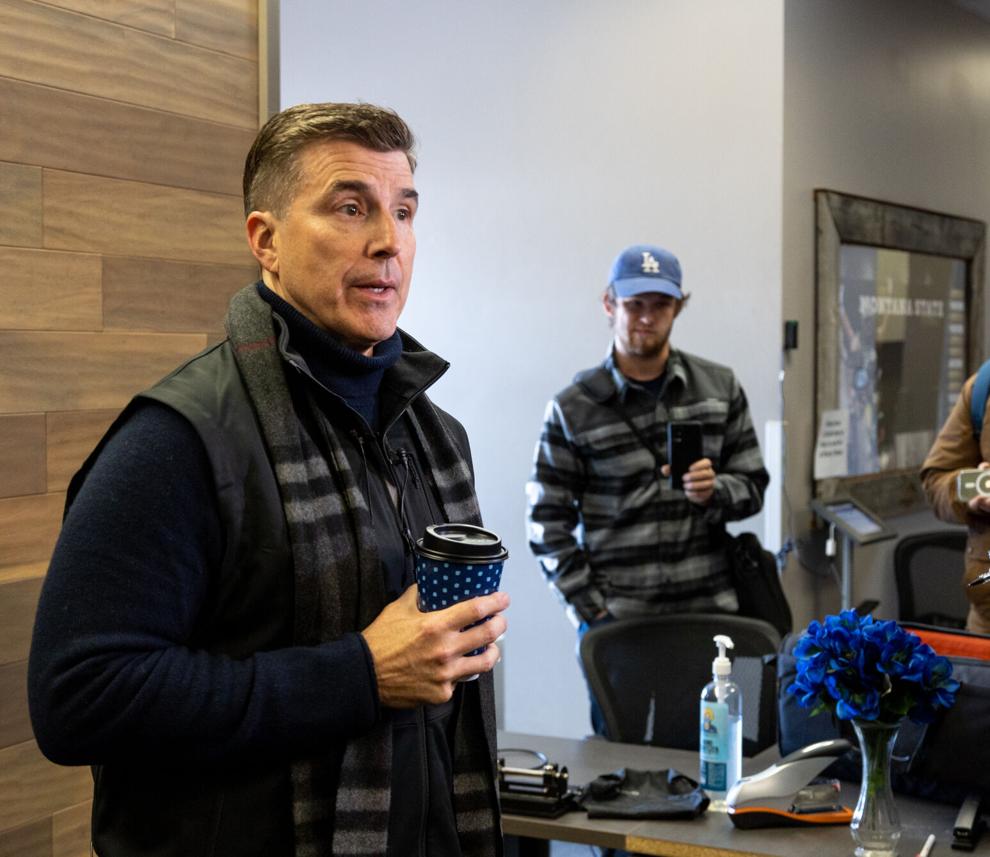 Montanans greeted the hosts of the ESPN show College GameDay with loud cheers as they arrived in their signature orange bus in Bozeman on Nov. 18, but they were faced with a tough question: What would you do if you ran into a bear or a bobcat in the wild? 
Former University of Michigan football player Desmond Howard didn't have an answer. former University of Georgia star David Pollock also didn't know what to do. By the time Howard and Pollock's co-host Rece Davis rolled into Montana State University's Brick Breeden Fieldhouse, an answer had been prepared.
"There is one man on this set who has wrestled a live bear, and you're looking at him," Davis bragged. "They're big and strong and one swat can knock you on your butt. You (also) gotta watch out for the cat because cats by nature are sneaky." 
The three hosts answered questions alongside ESPN representative Lindsey Lloyd as a part of media availability for College GameDay ahead of the show's morning airing on Nov. 20. The show announced its decision to come to Montana early this week after declining to travel to Missoula for the UM vs MSU matchup last year. 
Davis, 56, has worked with College GameDay since the national broadcast started in 2005. He graduated from his home state at the University of Alabama with a degree in Broadcast News and Public Affairs and was hired at ESPN in 1995.
Bozeman will be the third city that Davis and GameDay visit for the first time after already making inaugural trips to Jackson, Miss, and Lawrence, Kansas this year. 
"I wanted to come here on vacation for years," Davis said. "I played as the (Montana) Griz on the old EA sports video game several times."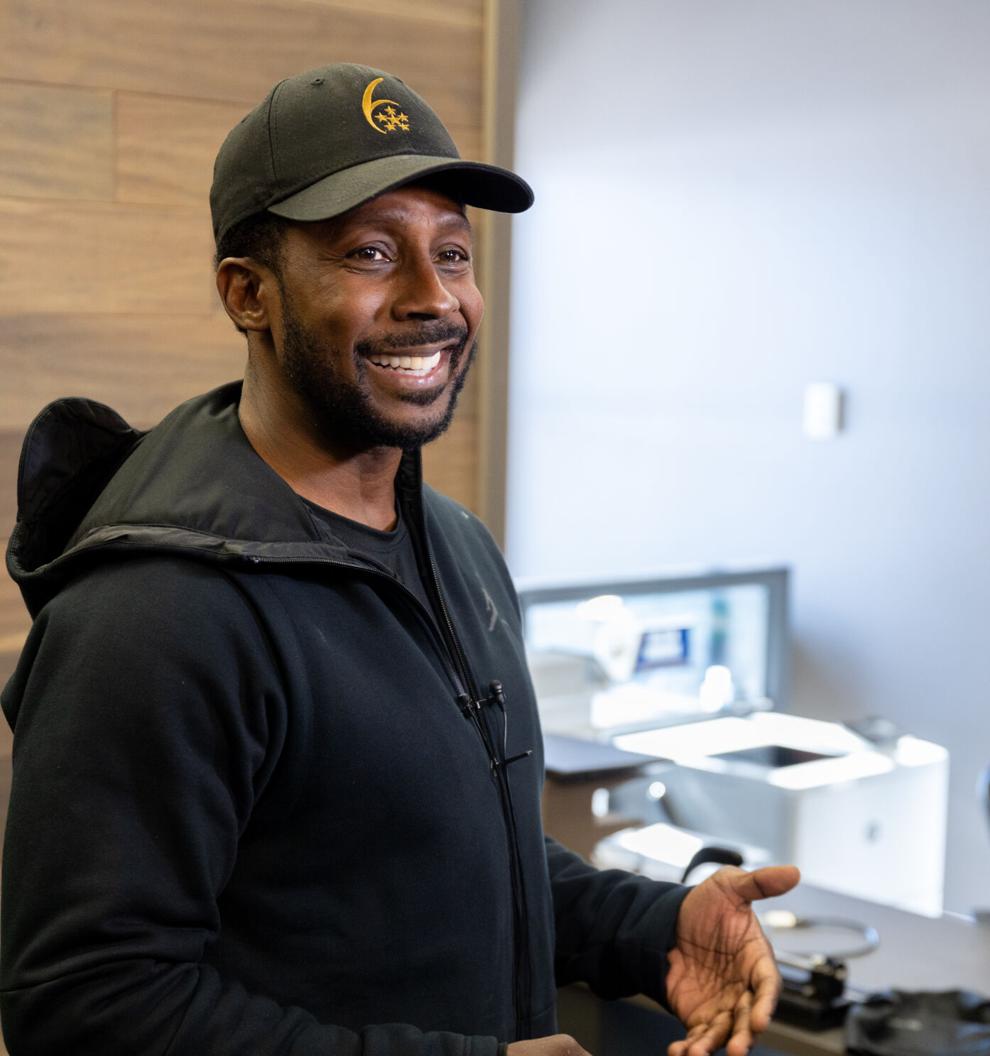 According to Lloyd, this GameDay will be the coldest one to date and the production crew had issues with the frozen ground in Bozeman. The Weather Channel predicts the temperature will be three degrees when GameDay starts. Pollock said that he will be wearing an extra large suit with extra layers under it. 
"We did some hits today and it was a little chilly, but don't get it twisted, we are also very spoiled," he said. "We have heated blankets, we have heaters as well."
The show itself starts at 7 am MT and will air live from Dyche Field on the Main ESPN. Howard, Davis and Pollack will be joined by co-hosts Pat Macafee and Lee Corso at the GameDay desk, which features the snowy Bridger Mountains as a backdrop.
Desmond Howard was the first up in the media scrum. Even without an answer to the bear-bobcat dilemma, he still had a lot to say about the Brawl of the Wild and its deep roots.
"It's a battle for the state," Howard said about the rivalry's magnitude. "And, I think that as players, you understand just the magnitude of it and how serious it is. And when you talk to coaches, they always wanna make, for the most part, they wanna make the game seem equal. But that's not the case in this game."
Howard was a communications major and former Michigan football standout, winning a Heisman as a senior in 1991. The now 52-year-old analyst knows about rivalries, as he was a part of "The Game," an annual matchup between powerhouses Michigan and Ohio State. 
While "The Game" is known by college football fans as one of the largest events in the sport, for Howard, it isn't the same as the 121st anniversary of the Brawl.
"It takes me back to my days playing in the Michigan-Ohio State game and how much it meant to us, how much it meant to the coaches, and how much it means to the community," Howard said about his own rivalry experience. "You know, your fanbase, your alumni. It's just everything."
Howard is from Cleveland, Ohio. He said while some might not have much knowledge about the rivalry going in, the energy he experienced as he entered Bozemans was infectious. Even though Howard played in the largest outdoor stadium in the U.S. in one of the largest rivalry games in the country, he understands that this rivalry runs deeper.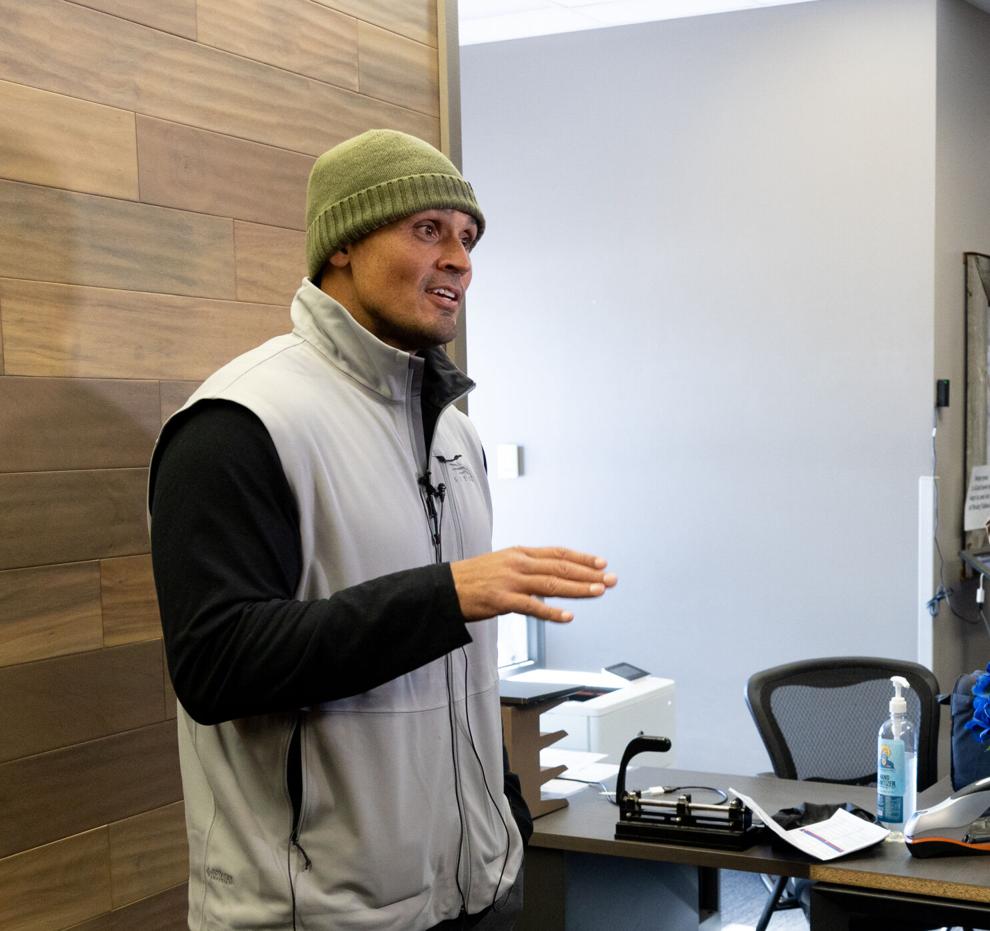 "Everyone's gonna come here for this game," Howard said.  "And that, to be honest with you, it gives me goosebumps."
Pollack, 40, joined the GameDay crew in the fall of 2011. He is from Georgia and played for the University of Georgia Bulldogs before graduating with a degree in history. He played a year in the NFL for the Cincinnati Bengals. 
Pollack mentioned that he saw a hotel marquee with College GameDay's name on it and was excited about what the Brawl of the Wild rivalry might offer.
"This is the 121st meeting (of UM and MSU)," Pollack said. "Next week, there's a good chance — not to let the cat out of the bag — but there's a good chance we'll be in Ohio State Michigan, which is 'The Game' and they haven't played as many times as Montana and Montana State." 
The Kaimin will have live coverage of College GameDay and the Montana vs Montana State football game on its website and social media accounts.