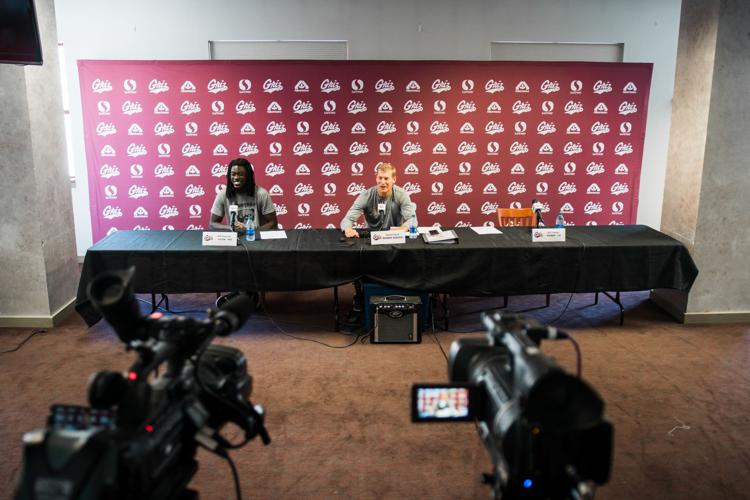 Griz head football coach Bobby Hauck identified the first game of the season as a potential challenge for the team, but is confident about the Montana's preparation for the season, he said at a press conference Monday.
"I don't think you know your team until they play someone," Hauck said.
On Aug. 26, coach Hauck and wide receiver Samuel Akem addressed a small room of local reporters at the Adams Center Sky Club at the first press conference of the 2019 season. Linebacker Dante Olson, who was scheduled to attend, was not present.
Hauck highlighted South Dakota's coach, quarterback and defensive end as potential problems they might run into in the team's first test of the year. However, Hauck and the team have been practicing and preparing all summer.
"We try to play at game speed and simulate that as best we can." Hauck said.
The team needs to keep working hard, and no game is going to be given to them, Akem said. Every game is important, and Hauck always tells the team that it's hard to win a game in college football.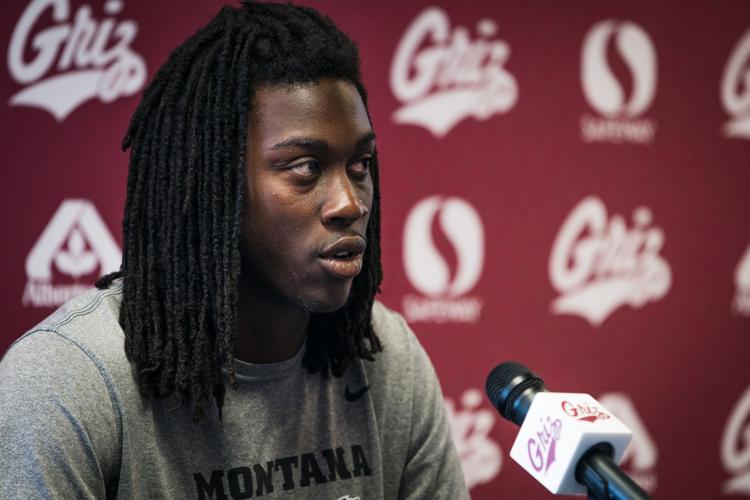 "We're just ready to prove ourselves," Akem said. 
Hauck ended the press conference with a comment on the missing Olson. He said  they expect him to play well and that in order for the defense to play well he has to as well.
"We need to go execute, we need to play," Hauck said.
The first game of the season is scheduled on Saturday, August 31 against South Dakota. The game will be aired on ABC Montana at 1 p.m. Student tickets and guest passes for future home games can be purchased on GrizTix.