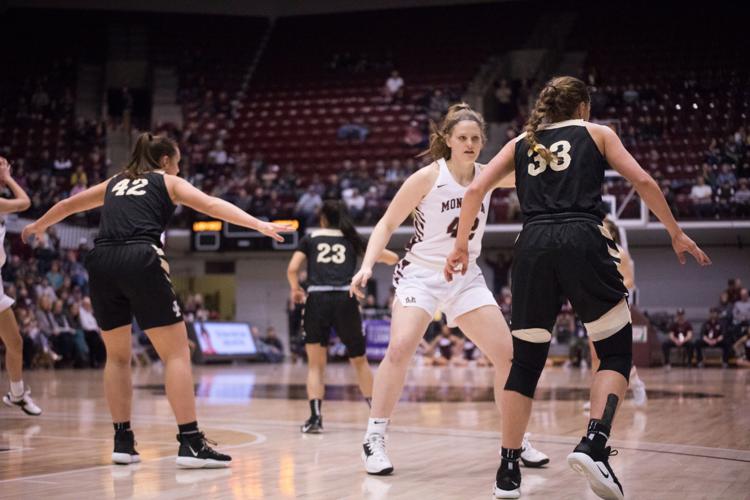 With less than a minute left in the Griz-Cat game, freshman Jamie Pickens lined up to shoot free throws against the No. 1 Big Sky conference ranked Montana State University. With cool composure, Pickens converted both free throws to take the lead for the Lady Griz.
"It has been incredible to see her transition," Head coach Shannon Schweyen said. "She's just getting better and better every game."
Although Montana lost the game, Pickens' free throw is one of many defining moments for the freshman's emergence on the University of Montana basketball team.
Pickens has not started a game as of Feb. 6, but subbed in for 19 of the first 20 Lady Griz match ups, and averaged 7.5 points while playing less than 17.4 minutes per game. Every three minutes on the court, Pickens averages 1.3 points, the best points to minutes ratio on the team.
Pickens grew up in Helena and played with Schweyen's daughters in fifth grade.
Missoula was a second home to Pickens, who has family in town. After attending Lady Griz games as a kid, she signed with UM in November of 2018. She joined a team filled with familiar faces, like her old middle school teammates Shelby and Jordyn Schweyen, coach Schweyen's daughters.
"I always got a good feeling when I went to campus," Pickens said. "So, being here, I knew this was the right place for me."
Another familiar face, Senior Mckenzie Johnston, the leading scorer for Montana, played with the other school in Helena, Capital High. Johnston and Pickens were rivals then, but the freshman was happy to share the court with the Lady Griz veteran coming into college.
"She actually was someone I looked up to a ton," said Pickens. "I grew up watching her, and I knew that I was gonna come play with her so that was really cool."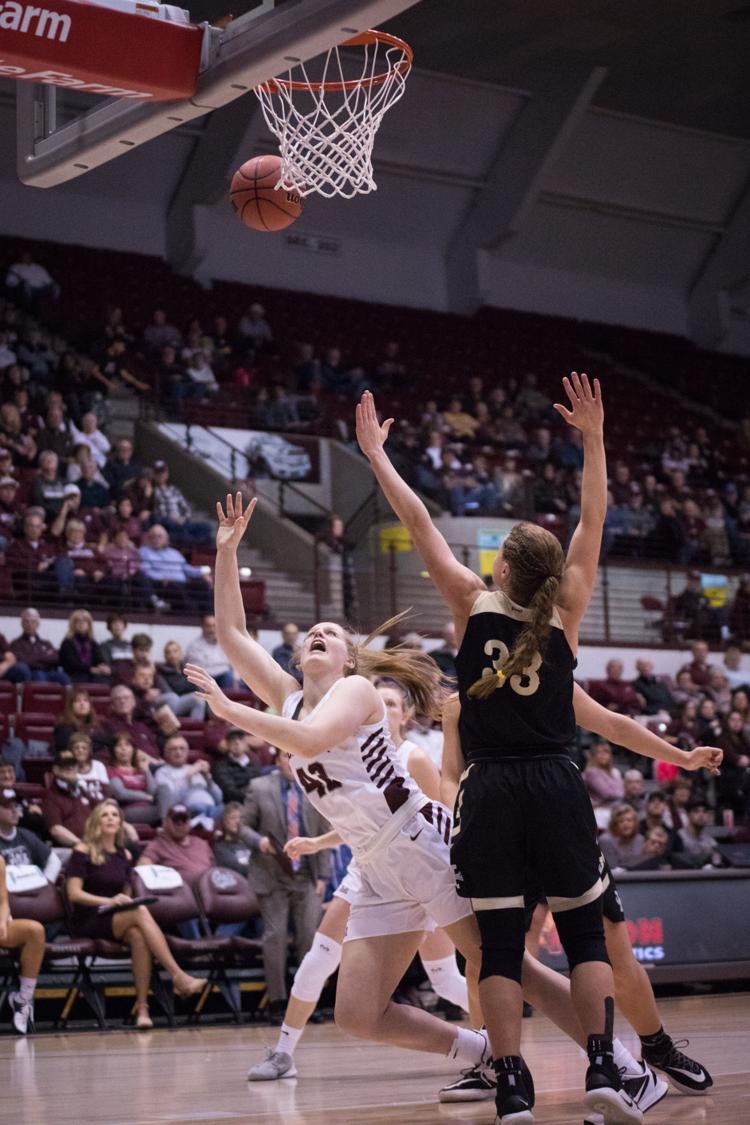 During her senior year of high school, Pickens was awarded the all-time record leading scorer at Helena High, putting up 1,204 points. She received the Gatorade Montana player of the year her junior and senior seasons.
"She's been a kid who we had high expectations for,  as she was a very successful high school player," Schweyen said. "She is not one- dimensional at all."
Pickens' shooting percentage lies at 41.4%, which is .4% above the team average. Her minutes are limited, as low as 10 minutes against Idaho. Yet, Pickens has scored in every Montana game to date.
Pickens is not the leading player for the Lady Griz, but she still sees her position as important.
"If I can step into a role that's contributing, then that's a big deal for me," Pickens said. "I'm all about helping out."
As the team enters its final month of play, Pickens said she hopes to finish strong. She and the rest of the Lady Griz are looking to win their first Big Sky championship tournament since 2015. The team started the season 13-9, with an 8-5 conference record that puts the Lady Griz in fourth place in the Big Sky.
"Take it one game at a time," Pickens said. "We need to execute, do what coach says, and I think that will lead to big things."
Montana plays at Weber State on Feb. 13 in Ogden, Utah.