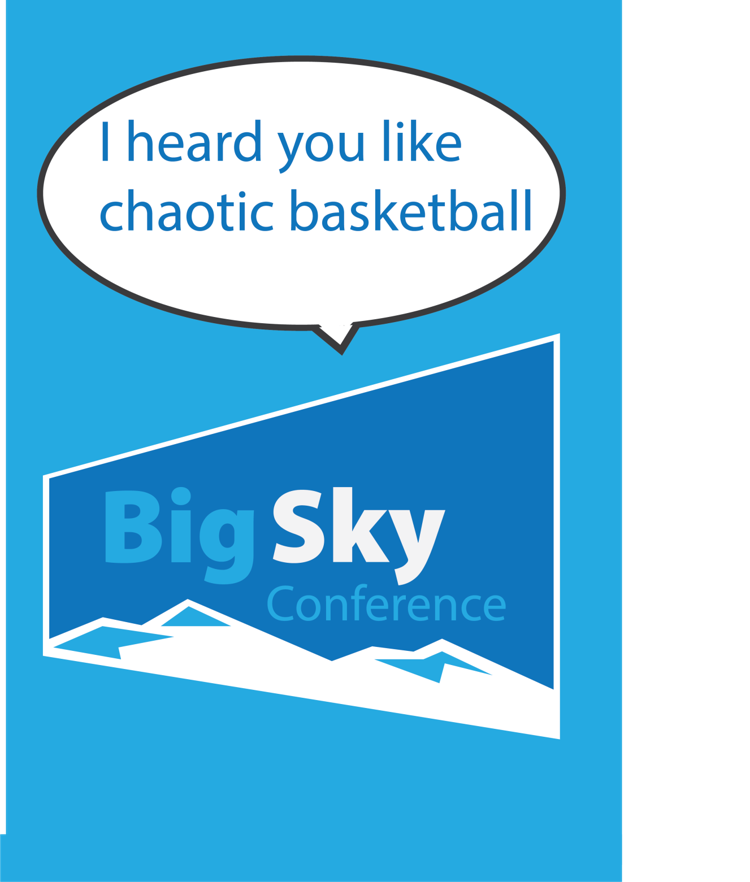 When I first turned on my TV to watch Griz basketball in late 2020 I was just excited to be able to cover live sports again. Little did I know that UM's basketball teams, and the Big Sky Conference as a whole were going to give us some downright phenomenal games. 
It all started when I was driving over Homestake Pass, which is exciting enough, and the Lady Griz were going blow for blow with Utah State. Nothing quite can replicate the suspense of waiting for a signal to come through on the radio when the last thing you heard was that a deep 3-pointer had been attempted. 
Next, it was the Griz men's hoops team to put on a show. In a one-point loss to Southern Utah, the Griz reignited one of my favorite parts about Big Sky Basketball, the Twitter conversations it provokes. 
When the Griz were called for over 10 more fouls than Southern Utah, Griz nation went wild. I spent at least 20 minutes looking through every griz fans Twitter account just to see what colorful language they used toward the referees. I also noticed some rival fanbases calling UM a "physical team," which led to even more hate-fueled tweets from Griz fans. 
Thanks to some decisions by three random dudes in Cedar City, Utah during a basketball game, Montana fans finally had something to talk about. I even sent off a tweet or two regarding those refs. 
Two days later, history repeated itself. The Griz played another close game against Southern Utah and lost. It was a tough loss for UM, but still a fun game to watch. 
On Dec. 7, 2020, I got the early Christmas present of watching the Lady Griz play live and in person. When the game was starting to get close, I got to feel that suspense that I had been craving from live sports for so long. 
The Lady Griz beat North Dakota and then gave us some more excitement when they battled the nationally ranked Gonzaga Bulldogs. Gonzaga won, but UM still showed that it could play well against one of the nations best teams. 
In mid-December, the men's team gave Griz fans something to celebrate rather than heckle. The Griz traveled to PAC-12 school Washington and picked up a huge win over a power five school. 
A day before that, the Lady Griz had beaten Seattle, so UM athletics made a "Sweep in Seattle" mock movie poster. 
The Lady Griz only got more fun to watch when they took on Northern Colorado in early January. Despite being down 19 in the second half, UM rallied back and beat Northern Colorado. 
Watching my friends go crazy as UM pulled closer and closer to the lead was definitely an early highlight to my 2020.
Two days later, the Lady Griz once again battled back from a deficit, this time one of over 20 points, and forced overtime. Northern Colorado won by a point, but man was it fun to watch some overtime basketball.
While the Lady Griz were dueling Northern Colorado on the road, the men's team was taking on Northern Colorado at home in some very close games. 
After losing to Northern Colorado by a point in the first game of the series, UM came back and beat Northern Colorado by one point in the second game. The second game tipped off at 9 a.m., which was way too early for a college student like me, but the close finish made it all worth it. 
So far, we've seen upsets, close finishes and great basketball from both of UM's teams, and we're just getting started. Both teams still have to play Montana State and Eastern Washington twice.  
With COVID-19 cancellations and weird scheduling, it also looks like the Big Sky Tournament may end up with some crazy results.