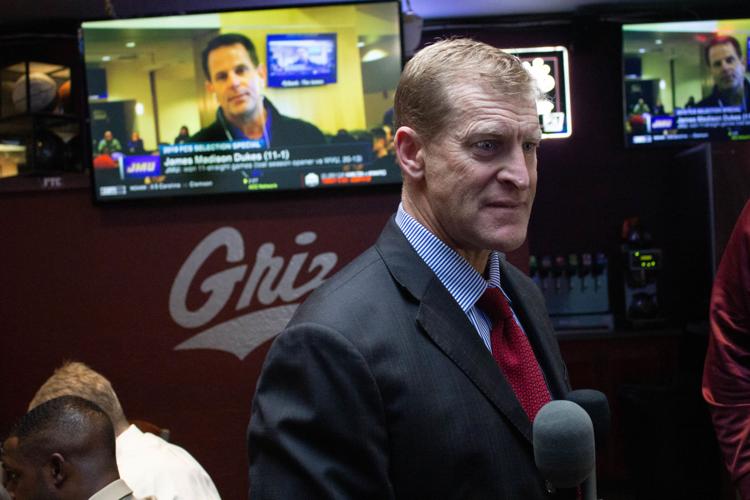 After an impressive 2019 season for Griz football, head coach Bobby Hauck has agreed to stay with the team through January 2024. 
The Griz achieved a record of 10-4 last fall and reached the FCS QuarterFinals where they fell to Weber State. Hauck was the head coach of the Griz the three times the team made it to the national championship.
Statistically, Hauck ranks as the University of Montana's most successful football coach in team history with a record of 96-26. He also has the highest winning percentage in Big Sky football history at 82% according to gogriz.com.  
"I came back here because I want to be a Montana Grizzly. That's important for a couple of reasons. It gives stability to our assistant coaches and our players. It helps in recruiting when you have tangible documentation for recruits that you are going to be there for their time with you. It puts everyone at ease around Montana football," Hauck said before practice on Thursday, March 5.
According to a UM press release, Hauck said he has worked to make sure his players are not just excelling in football, but also in the classroom. Hauck helped 150 of his players make it to the Academic All-Big Sky teams. Since his return to UM, the team has had the highest GPA average in Montana history at 3.0.
 "We will always graduate our players and train them to be successful," Hauck said.
According to the new contract, Hauck's new base salary will be $205,000, which is $20,000 more than promised in his previous contract. The contract also offers Hauck $35,000 if he is still employed at UM by April 1, 2020. The reward will increase $5,000 every year until 2023 if he remains head coach.
Hauck will also earn $75,000 for every FBS game he coaches. He used to earn $15,000. If Montana won a national championship, Coach Hauck would receive $50,000, while his assistant coaches would only receive $5,000 each.
With all possible incentives and bonuses included, Hauck could make up to $540,000, according to his new contract.
Although many seniors, including quarterback Dalton Sneed and potential NFL draft pick Dante Olson, left the team this year, Hauck's son Robby Hauck, Marcus Knight, and Malik Flowers were all named to the HERO Sports FCS Sophomore All-America first team. The Griz plans to return first-team All-American receiver Samori Toure, who totaled 1,495 yards last season. Toure's record broke Marc Mariani's 2009 single-season receiving yard record. Toure also broke Hall of Famer Randy Moss's 20-year record for the most receiving yards in a single FCS playoff game with 303 yards against Southeastern Louisiana. 
The Griz football team recently started spring practice and plans on having its first scrimmage of the year in Hamilton, Montana, on April 10 at 6 p.m. Ticket details for the Spring Game and the remainder of Montana's spring football schedule will be announced soon, according to gogriz.com.