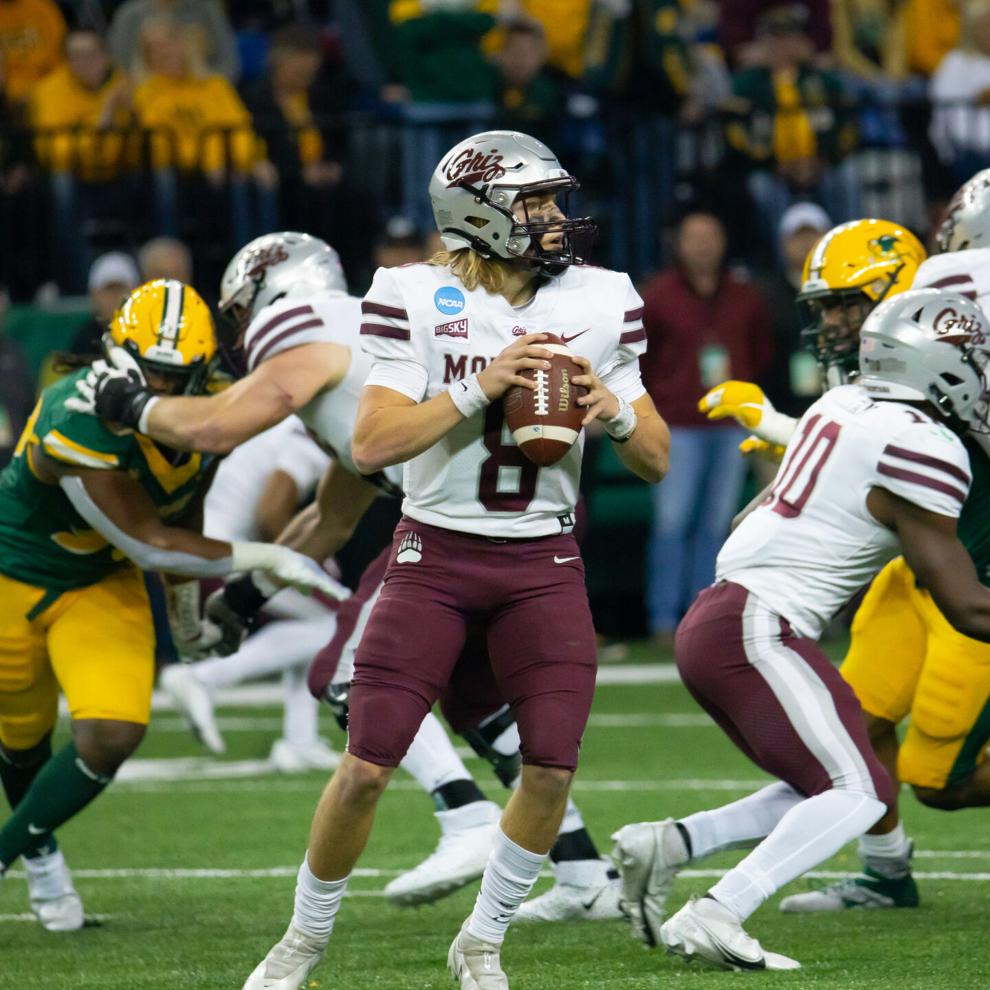 The University of Montana football team lost 49-26 on Dec. 3 against the Football Championship Subdivision powerhouse North Dakota State in a roller coaster game on the road in Fargo, North Dakota. 
The game was defined by big Bison plays and lackluster defense by UM down the stretch.
UM's defense held strong to start but the story of the quarterback rush haunted the Grizzlies early as NDSU quarterback Cam Miller got the first score of the day off a rush to the left side to put NDSU up 7-0.
The next offensive drive for NDSU would be a monstrous run for Miller. The dominant downhill quarterback keeper would put the Bison up 14-0 early in the first quarter.
The first three scores of the game would come from quarterbacks as UM QB Lucas Johnson and receiver Aaron Fontes combined for multiple efficient pass plays before a quarterback keeper by Johnson to make the game 14-7.
Later in the first half, UM would take the hardest hit of the day as Johnson went down after a sack and fumbled the ball into the endzone. The Bison retrieved the ball and went up 21-10 while Johnson remained down with an injury. 
Johnson didn't return in the game and redshirt freshman Daniel Britt came in for relief.
Even with an injury to Montana's QB1, the scoring kept up when UM cornerback Corbin Walker would go off for a pick-six, bringing the game's score to 21-20.
"When we got it to 21-20, I felt good. Really good,"  UM head coach Bobby Hauck said in a statement after the game. "Then we gave up the two big runs and let it get back to a 15-point game. We fought out of that hole early but then we put ourselves right back into it."
With a strong rushing attack, the Bison mustered four straight touchdowns in the second before the Grizzlies could score, all of which came on the ground.
And as the fourth quarter started, it was NDSU's Kobe Johnson who struck with a 73-yard run to make it 42-20.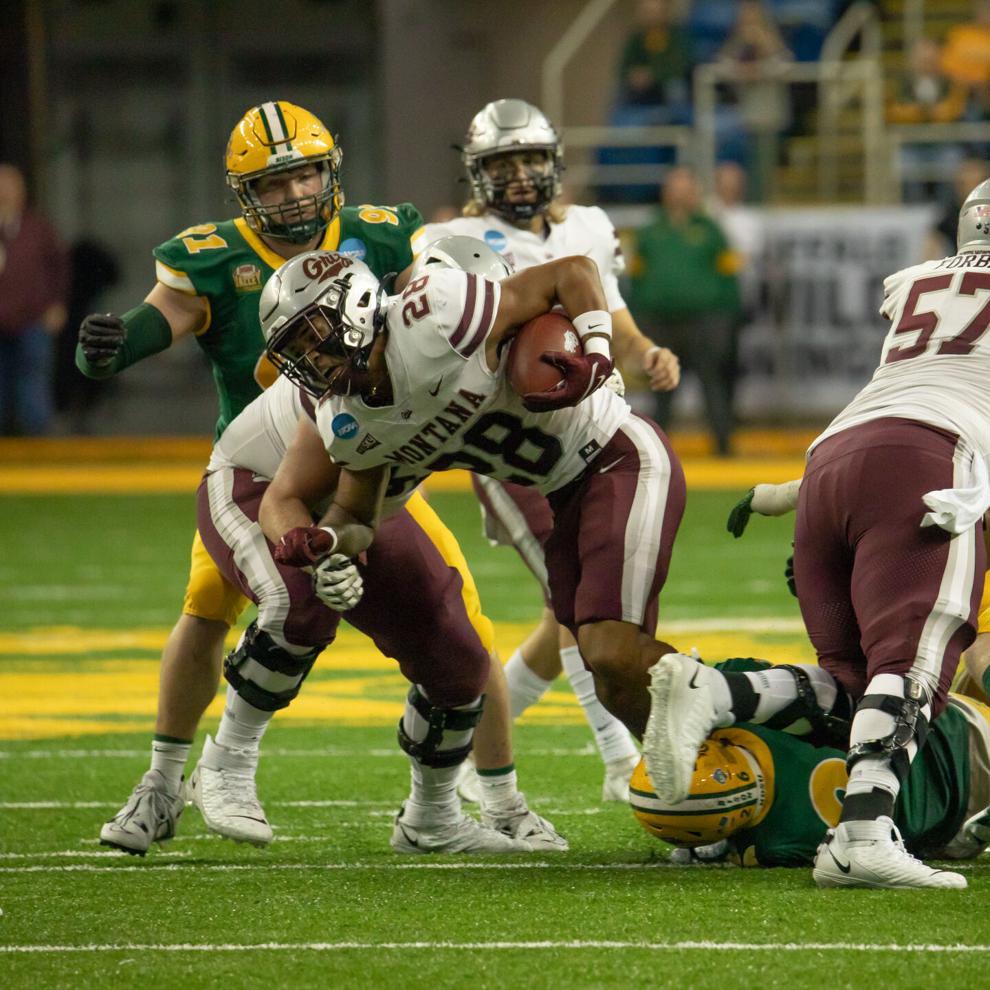 After a late UM touchdown, the Griz offense walked off for the last time at the 1:05 mark and the football season ended in a 49-26 score.
NDSU continued its FCS dominance, improving to a 32-1 at-home record in the playoffs since joining Division I.
Griz football went 8-5 this season and is losing a large senior class, with key team members like Justin Ford, Johnson and Patrick O'Connell all leaving.
"I flat told them after the game that the only regret I have this season is I don't get to coach you guys another game," Hauck said.