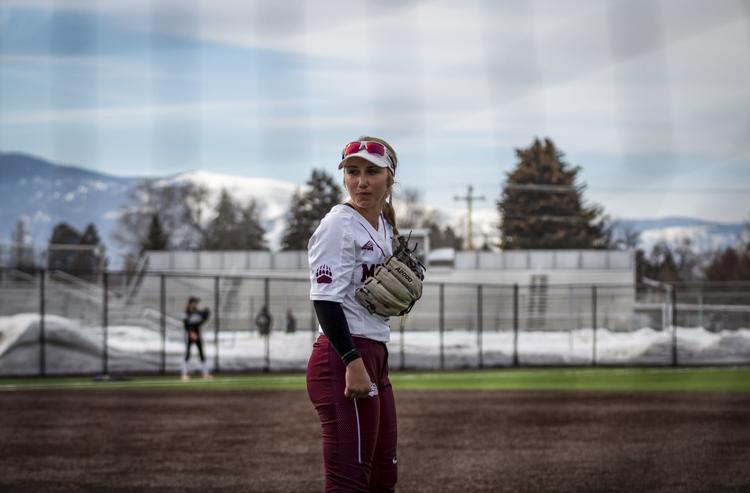 The University of Montana softball team won its first two games of the season Feb. 7 in New Orleans. The team, which finished fourth in the Big Sky Conference in 2019, was undefeated in preseason exhibition games and will travel for four more tournaments before playing at home in April.
UM didn't lose many players from last year, with all but three players returning. Big Sky's 2019 Top Newcomer and Second-Team All-League first baseman, Cami Sellars returned. She is coming into the 2020 season with a .374 batting average. Last season, she earned the program's record hitting streak, which she set at 18.
"Cami has been a great hitter. That's something she's been known for over the course of her career, at whatever level. Now she's hungry to not be just a hitter," head coach Melanie Meuchel said in a press release in January. "She wants to be an overall ballplayer. She wants to be known as someone who plays and competes hard and has fun doing it."
The other part of the infield is just as impressive. Shortstop Lexi Knauss and second baseman Maygen McGrath, both batted around the .300 area in 2019.
The pitching bullpen will look different this season, with all-conference pitchers Maddy Stensby and Colleen Driscoll not on the team this year. The Griz has three pitchers on the roster including freshman Ashley Ward, who was named the Gatorade Nevada Softball Player of the Year in 2019.
During fall exhibition games, the team defeated all of its opponents. It came into the 2020 season undefeated. Montana outscored its opponents 156 to 3 points overall in all games combined, playing teams such as North Idaho, Carrol College and Columbian Basin. These exhibition games did not impact the spring season, they are looked at more as a preseason. Last season the Griz finished 4th in the Big Sky Conference.
The season started in New Orleans at the latter's Big Easy Classic. The Griz won both games against Central Arkansas and Louisiana Tech. Montana won each game by one run.
This was the the first of five tournaments the Griz will play this season. The team will be traveling to Las Vegas, Fayetteville, Arkansas, California and Phoenix this season.
The Griz won't have their first home game until April 1st, when the team will host the University of Providence. It will be the latest date the team has ever had to play at the Grizzly Softball Field during the spring season.