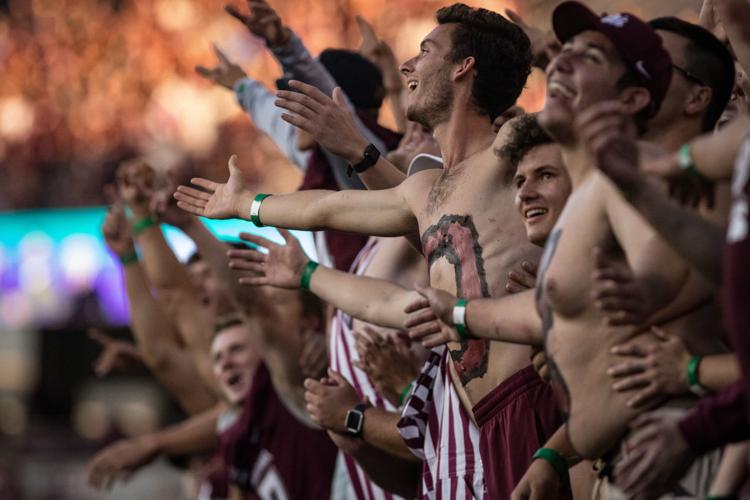 Before you paint your face, dress from head to toe in maroon and silver and head to this season's Griz football games, you'll need to get your student tickets. Consider this your first test of success as a student at UM, it won't be easy.
All students are required to pay the $73 athletic fee, this pays for all of your Griz game tickets for the semester.
You can register to access student tickets at Griz Tix on the University of Montana web-
site. The box office will send emails to new student with pins to register. You need your net-ID and student email (check the "other" folder). If you can't log in, call the Adams Center Box Office at (406) 243-4051.
Student tickets and guest passes are avail- able starting Mondays at 7 a.m. the week of home football games, and they get snatched up fast. Plan on waking up early and reserving your tickets as soon as possible, especially for big games like Eastern Washington and Cat-Griz.
The Griz Tix site for student tickets often works better on a laptop or computer than mobile. Tickets are sent to your student email and can be downloaded to your phone.
The student section entrance is on the East side of the stadium by Mount Sentinel. Your ticket and Griz Card will get you through the gate. The stadium employees will give you a wrist band and a stamp, keep those on to travel freely in and out of the stadium.
For other sports like soccer, volleyball and basketball, you do not need to reserve student tickets ahead of time, all you need to get in is your Griz Card.
UM just adopted a clear bag policy. That means backpacks, purses, coolers, fanny packs and camera bags will not make it through security with you. Each person can bring one clear bag the size of a 1-gallon freezer bag and a clutch or wallet. These zipperless, privacy-less bags can be purchased at Bob Wards, the M Store or from Amazon. You can still sling a blanket over your shoulder and carry in a seat cushion.
Food, drinks and umbrellas will be denied access if you try to bring them in your clear, approved bag. You'll have to get more creative.
The first home football game of the year is Saturday, Sept. 7 vs. North Alabama. Wear maroon, kickoff is at 7 p.m.