After the Missoula Junior Bruins formed in 2016, the team has become a stepping stone for young athletes to join more competitive hockey leagues. Cayce Balk, a University of Montana freshman, always wanted to be a part of an NCAA Division I hockey program. Balk played for his high school back in Michigan and was recruited to play rightwing for the Missoula Junior Bruins.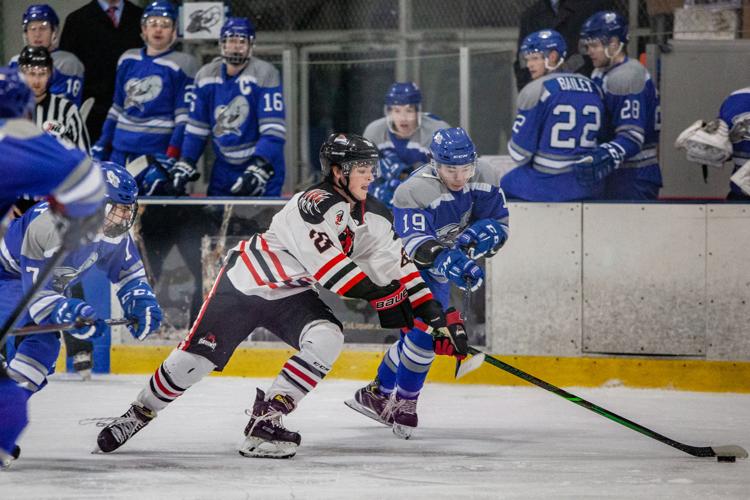 The Junior Bruins was founded in 2016 after the former team, the Missoula Maulers, disbanded. The hockey team is made up of players aged 16-22 playing at the highest level of hockey in the state of Montana.
Second-year head coach Cliff Cook said most athletes have to go through junior hockey in order to be recruited to college, semi-pro and, on the rare occasion, professional teams. For many  players, playing in Missoula is a stepping stone to making hockey a career.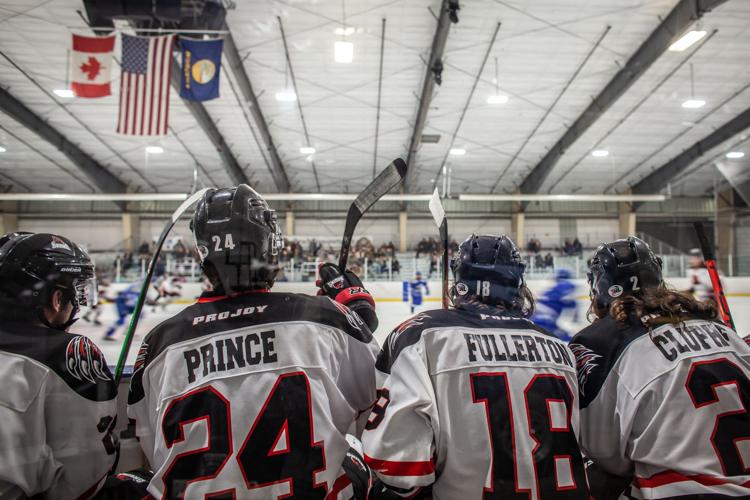 Last year, four former players joined the Montana State University club team, two made their way to play semi-pro in Canada, and more are scattered to different colleges across the U.S. "Because of the number of players that left, our team has some fresh faces," Cook said.
The state of Montana does not have any NCAA college programs or professional hockey teams. The Junior hockey conference known as the Frontier League is the highest level of competition in the Montana-Wyoming area.
Bjorn Waugaman, another freshman at the University of Montana, said he has a strong love for the sport of hockey.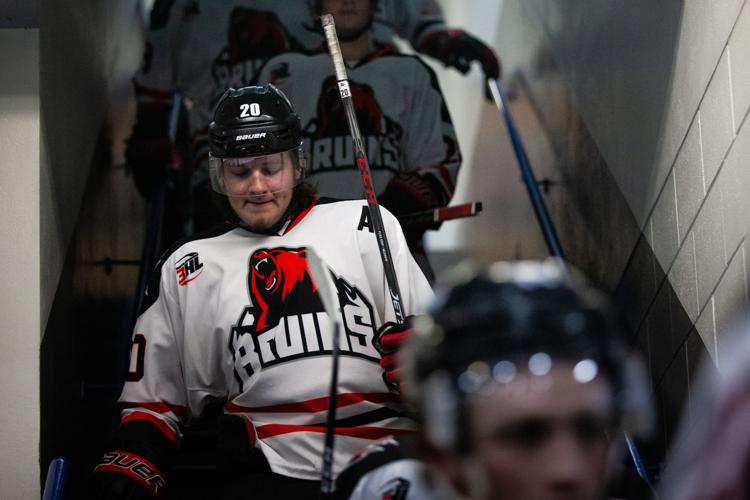 "I would like to play at an NCAA hockey program," Waugaman said. "For now I'm just trying to play for as long as I can."
A native of Salt Lake City, Waugaman was sought out by Cook to play for the Bruins. After he toured UM, Waugaman decided Missoula was the place for him to continue his athletic and academic career.
Together, Waugaman and Balk are two University of Montana students who balance college with non-stop hockey.
"It can be tough to balance school and sport when two practices a week start at 5:15 a.m.," Balk said. He has to leave class early every Thursday and often skips when he is too tired from early morning practices. On weekends, the Junior Bruins travel hundreds of miles for games, which Waugaman and Balk said can be tiring as well.
Cook added that some difficulties are that players have to pay to play with the Junior Bruins, which could cost thousands of dollars a year.
Though both Waugaman and Balk have aspirations to play hockey at a higher level, both players said that reaching the next level is not everything to them. Balk said he plans to stay at the University of Montana for his collegiate career unless he receives an offer from a Division I school.
There are over 130 Junior teams around the country divided into three levels of play. As a part of the North American Division III Hockey League, the Missoula Junior Bruins sit in the lowest national division of junior hockey.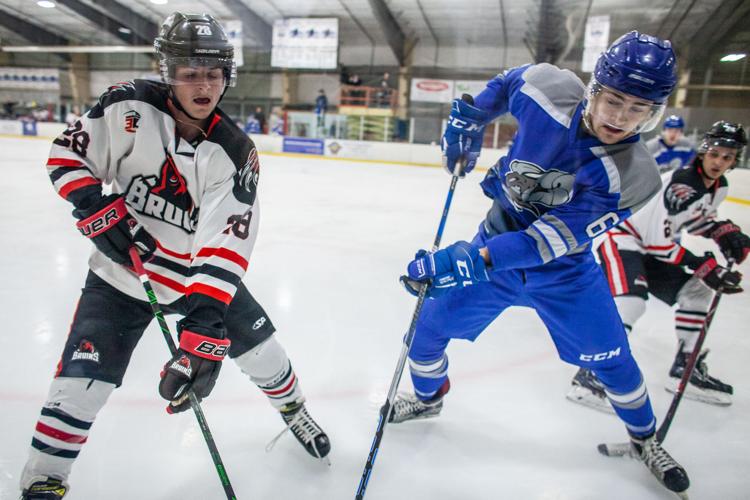 Led by Balk's game-winning goal, the Missoula Junior Bruins recently had a 3-2 comeback victory against the Helena Bighorns at Glacier Ice Rink on Oct. 25. Cook explained that the win was great for players and fans.
"It was a solid victory against Helena," Cook said. "We functioned as a team and the players found their stride near the end of the game."
Beating Helena marked the Junior Bruins' 12th game of the year, a season that lasts throughout the winter and ends with a playoff bracket in March.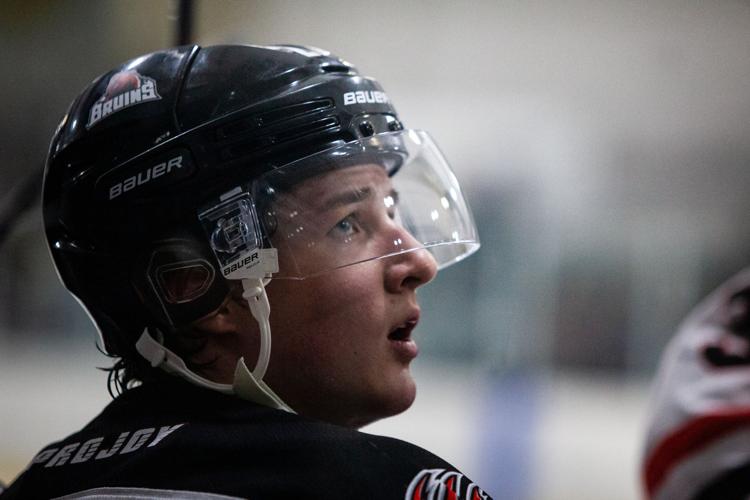 The Oct. 25 Helena game also marked the Junior Bruins' fourth win of the season. The team had a record of 6-9 as of Nov. 2. Cook was not worried about the lack of wins, however, as he is more concerned about giving all the players time in games to further develop their technical and physical abilities.
"By the end of the season, everyone on the team will be able to play at a high level, when only 11 players on opposing team are getting time," Cook said.