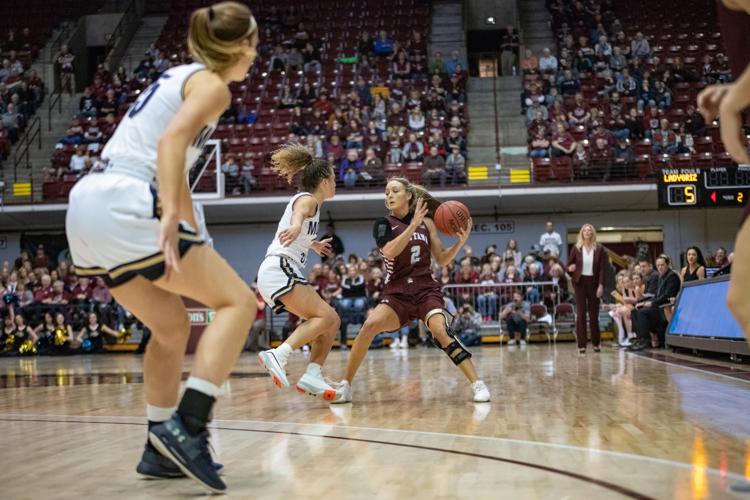 In March of 2015, now senior guard Taylor Goligoski won the Gatorade Montana basketball player of the year. The University of Montana women's basketball team has successfully recruited every winner since.
"We always want to try and keep the best Montana kids here at home if we can, and we take priority on that," said head coach Shannon Schweyen. "We feel like they are kids who have great work ethics."
Schweyen and the Lady Griz basketball focus recruiting in the state of Montana. Since its creation, 12 statewide Gatorade award winners landed at Lady Griz basketball. The last three winners, Goligoski, sophomore Sofia Stiles and freshman Jamie Pickens currently play on the team.
Gatorade first established the state by state award in 1985. Requirements to win the award are centered into athletic excellence, academic achievement and exemplary character.
Joel Carlson, a sports information officer at the University of Montana, added that the winner is usually the most qualified person who submits the award paperwork.
"There has to be someone to put in the work and submit all the different required materials to Gatorade," Carlson said.
Schweyen explained getting a Gatorade player of the year on the team takes a bit of intuition. She said that most of the time the award comes out too late to make a difference in the recruiting process.
"Typically, we have them signed prior to that unless they are named player of the year in sophomore or junior year. Most of the time these kids have committed when they're juniors," Schweyen said.
Goligoski is the only player on the roster to win the award her sophomore year, but she said Montana knew about her even earlier.
"Being so close, they have been looking at me since like middle school," Goligoski said. "So, I have been talking on and off with UM for a while. I guess since 8th grade."
Goligoski, from Hamilton, Montana, won the award her sophomore and senior years of high school.
The award comes with perks that differ year to year. All three current players received trophies, a school banner and custom water bottles. But, while Goligoski only got those basics, Pickens and Stiles also got backpacks. 
Stiles, in particular, received, a duffle bag and Gatorade awarded her school of Malta High with a large amount of product. She prided herself on winning the award for the community of Malta.
"It's a little, small town," Stiles said. "The fact that my name could be out there in comparison to all these big cities, and I think I was the second ever from Malta to get it."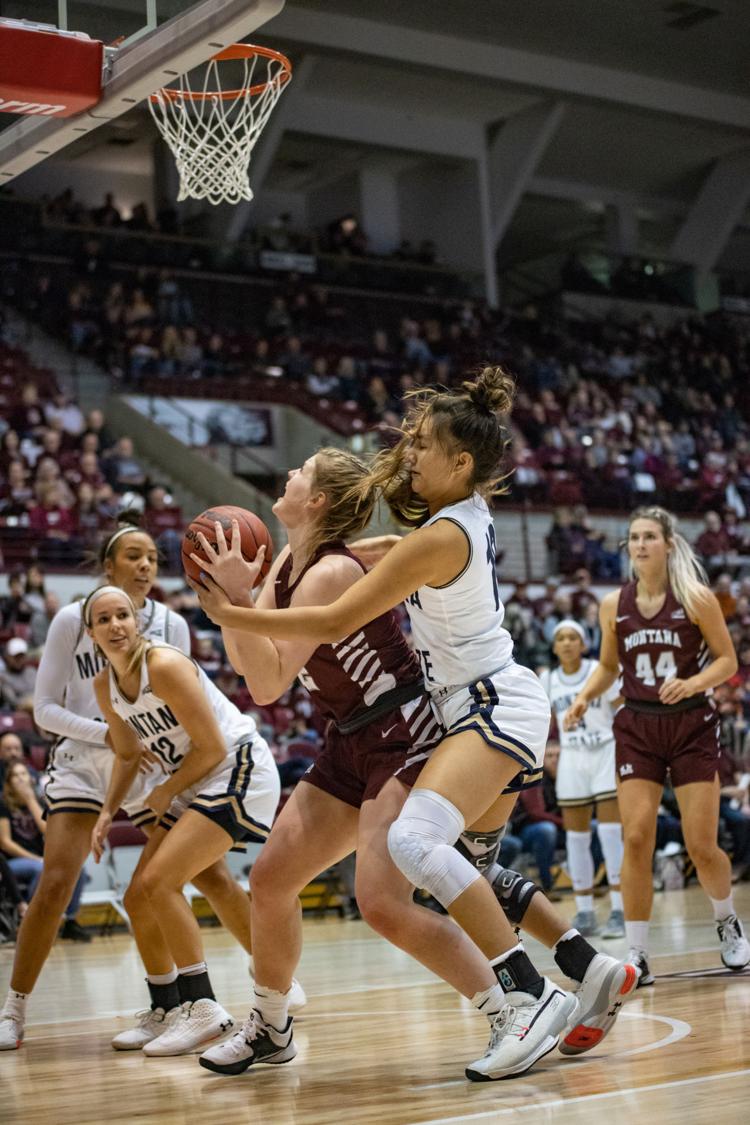 The most recent winner is Pickens, who won the award her junior and senior year committed to Montana before she won the title. She explained that it didn't affect her decision to come to UM.
 "I wouldn't say it helped me, more so my teammates helping me get far in the [highschool] tournament and playing summer basketball to get exposure," Pickens said.
The 2020 Gatorade player of the year is set to be announced on March 6.