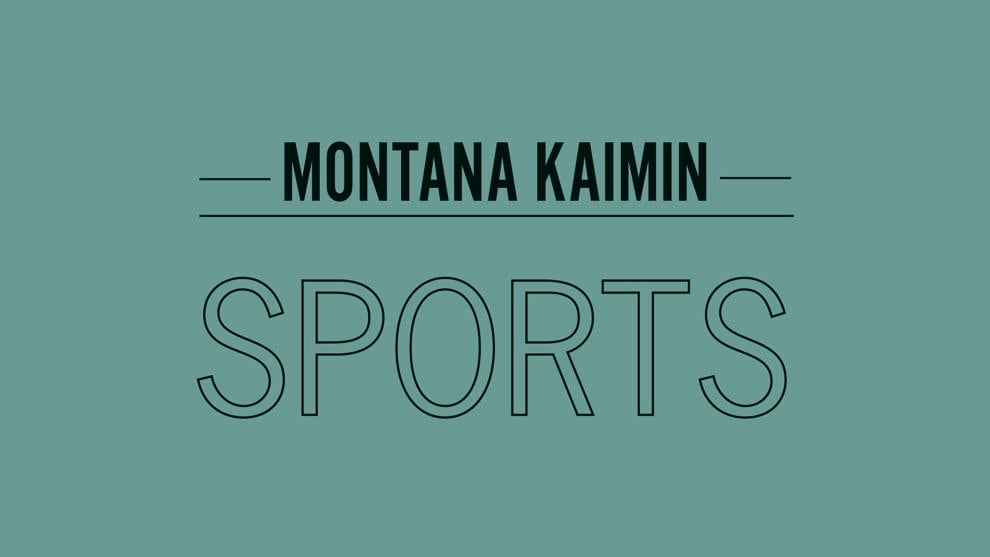 The Montana women's basketball team hired Brian Holsinger as its new head coach on April 14 after just one season under interim head Mike Petrino.
"The search was very thorough," UM athletic director Kent Haslam said. "We had great candidates, but I think we arrived at the right decision."
Holsinger, who signed a four-year contract on April 12, is just the fourth head coach since 1979, behind Petrino, Shannon Schweyen (2016-20) and Robin Selvig (1978-2016). Selvig led the team to 24 conference championships in his time as head coach.
"[Selvig] is Lady Griz basketball," Holsinger said. "He's created something here that's unique, which is why I want to be here. There's very few programs across the country that have this kind of tradition." 
Holsinger stressed throughout his introductory press conference the importance of preserving Selvig's legacy while also bringing his own unique coaching style.
Petrino led the Lady Griz to a 12-11 record in 2020-21 and an eventual elimination in the first round of the Big Sky Tournament to a Sacramento State team with just three wins on the season. His position officially opened up on March 15th. Luckily, Holsinger has ways to learn from his predecessors.
"It's easier to watch film than it's ever been, and I have a lot," Holsinger said. "I am in constant evaluation right now." He recognizes that the previous coaching staff knows more than he does about the current state of the roster.
Holsinger will have a similar team as Petrino had last season with just one senior graduating in 2021, forward Madi Schoening. Junior forward Hannah Thurmon announced that she would be entering the transfer portal on April 5th, but that's the extent of the team's losses so far this offseason.
Holsinger graduated from Western Washington University in 1999 and got right into coaching, taking a job at The Master's University in Santa Clarita, California. 
Holsinger was hired as the head coach at Montana Tech from 2005-2007, a time in which he led the program to its first top-25 ranking in school history. From there, he went on to an assistant position at Washington State for eight years. During his time at Washington State, Holsinger helped the team to the WNIT tournament in back to back years, marking the first time the Cougars made the postseason since 1991. 
In the summer of 2016, he joined Oregon State University's women's basketball team as an assistant under head coach Scott Rueck. The team went 118-38 in his time there, along with four postseason appearances in five years. Holsinger was the recruiting coordinator in both his stints with PAC-12 schools. 
Holsinger coached against the Lady Griz in 2007 and again in the 2014 WNIT tournament, losing both times. 
"You went against the Robin (Selvig)-coached teams and they were disciplined, they played together and they were tough," Holsinger said.
Holsinger's goals are to honor the past while building for the future, grow the program into something the community is proud of, help his athletes grow on and off the court and pack Dahlberg arena. 
"Let's get this back to being the toughest place to play," he said. "And then last thing is win championships."