UM backup quarterback Garrett Graves is ranked behind two quarterbacks who are upperclassmen, but he stills makes highlight plays for the Grizzlies. In UM's game against Sacramento State, the redshirt freshman smeared a kickoff returner from the opposition. The next week, Graves hit Eastern Washington's punt returner so hard that he had to readjust his helmet. 
"He's doing a lot of good things," said UM head football coach Bobby Hauck about Graves. "He's picked up his pace in terms of playing faster and more physical, which is the adjustment he had to make." 
Before making highlight plays for the Griz, Graves was playing high school football at Lincoln County High School. He led the LHS Lions to their first ever state football championship. 
"You don't really realize how many people are in your town until they all show up for the game," said Graves about Eureka, the town where LHS is located. 
But Graves didn't just play football in high school, he also wrestled. During his junior and senior years, he never lost a wrestling match.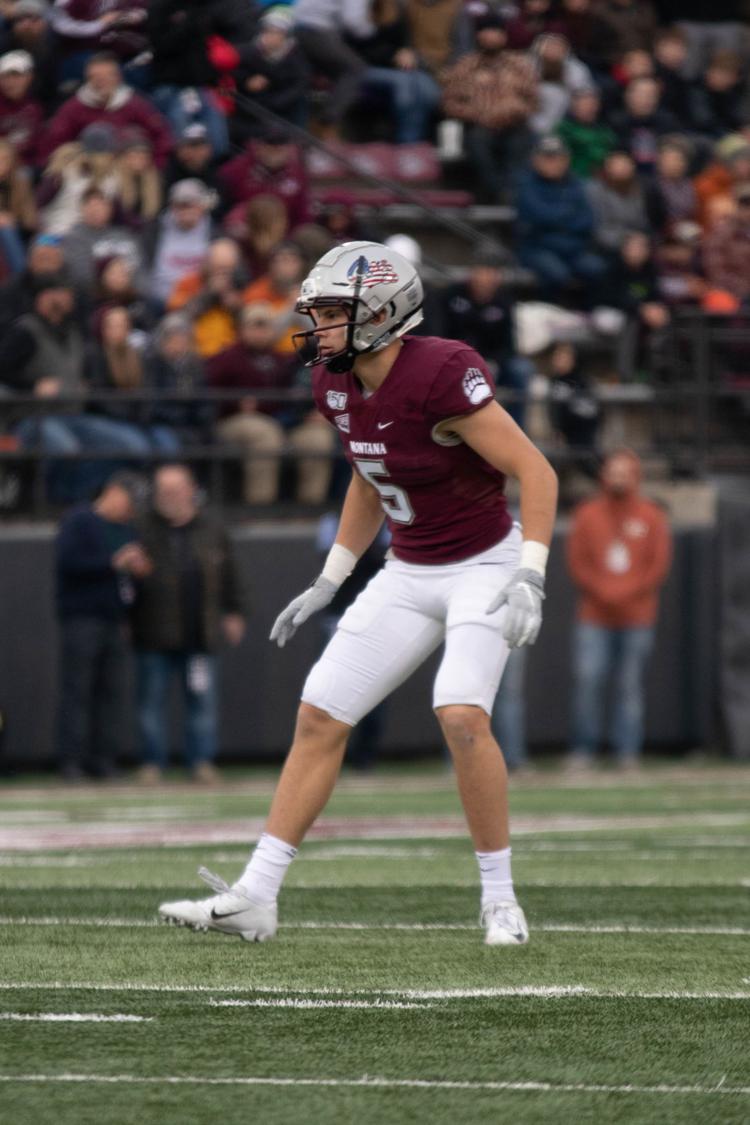 Despite dominating his competition as a wrestler, Graves didn't enjoy the sport as much as football. "Wrestling in high school was really fun because I was with my teammates, but other than that it was a grueling sport," he said. 
When it was time for Graves to head to college, he knew that UM would be his destination. The quarterback had first received offers from UM after playing at a football camp. After visiting the University a few times, Graves committed to playing for the Grizzlies. 
Graves spent most of 2018 trying to find his role on the team. He only saw action in two games, where he rushed for 18 yards. Even though he was recruited as a quarterback, Graves didn't throw the ball all year. 
But because the NCAA allows players to redshirt and still play in four games, Graves was able to retain four more years of eligibility by redshirting. 
Graves is expanding his horizons this season. He played defense in high school, where he intercepted the ball six times as a senior, so playing defense on special teams wasn't new for him. 
After making seven tackles on special teams in 2019, including two against Eastern Washington, the backup quarterback's future is still unclear. 
Hauck said he believes that UM will definitely revisit Grave's role on the team in the upcoming offseason. But for now, Hauck said, "We have three healthy quarterbacks, and [Graves is] one of them." The two other quarterbacks ahead of Graves in the depth chart are Cam Humphrey and Dalton Sneed.  
Humphrey has started in two games in place of Sneed, who was injured in UM's game against Sacramento State. Humphrey has helped bring the Griz to victory in the two games he started in. Sneed led the Big Sky in total offensive yards and also was named Big Sky player of the week four times before he was injured.
Sneed has been a role model for Graves throughout his time at UM. Sneed initially went to the University of Nevada-Las Vegas before attending UM, where at one point he was switched to receiver. "I've learned a lot from him, and he really encourages me through adversity," said Graves about Sneed. "He knows what it's like to play a lot of positions."
UM's next game will be against Weber State at home on Nov. 16.