\ The National Hockey League, which has been playing in a bubble since August, has had zero COVID-19 cases, and Missoula's local hockey team, the Missoula Bruins, is hoping to achieve the same.
Head coach Emerson Etem is in his first year with the Bruins. He's a former first-round draft pick in the National Hockey League who retired from play after the 2018-2019 season due to a knee injury.
The Bruins' website states that after retiring, "Etem got right into coaching, reuniting with his former NHL and WHL coach Willie Desjardins at the South Alberta Hockey Academy."
Etem was announced as the Bruins' new head coach in February of 2020.
He said that the team is taking extensive safety procedures to ensure the players stay healthy and the Bruins have a full season of play.
"We're very lucky to just be in Montana in general, because the state is probably in the top 5 for lowest number of COVID cases," he said. (According to the Centers for Disease Control's COVID tracker, Montana has the sixth-lowest caseload in the United States, as of Sept. 20.)
Etem said the team is undergoing temperature checks before every practice, the locker room and equipment are being disinfected regularly and the players must wear masks when they are not on the ice. He also said that this year, the Bruins are operating under a return to play protocol in the event that a player does not pass the temperature checks.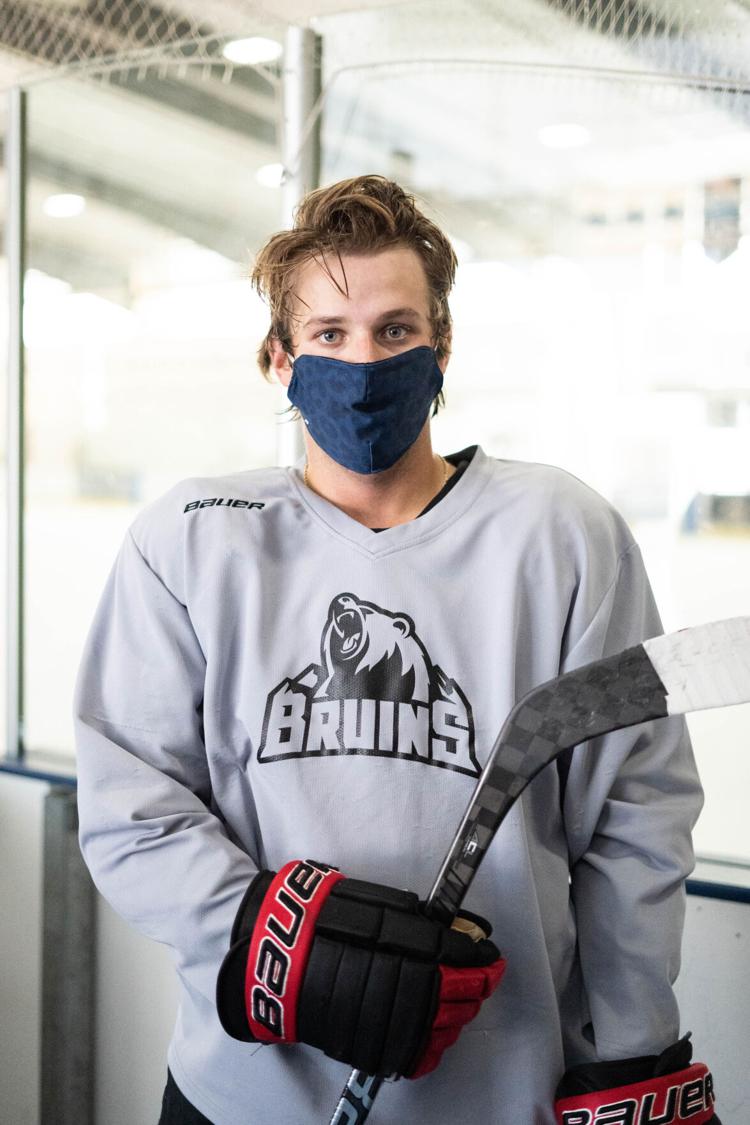 "If you do meet the threshold of too high of a temperature, you will have to self-quarantine, take a test and, until those results are back, you can't participate in any activities," Etem said.
The team's schedule has also been reduced. Instead of playing 47 games over the course of the season, the Bruins will only play 40.
The North American Tier III Hockey League, in which the Bruins play, has also canceled its annual showcase in Minnesota. The League operates as a training ground for junior hockey players, with the goal of advancing players to North American Hockey League or NCAA hockey teams.
Despite these changes to the season and the safety protocols that come along with COVID-19, Etem is looking forward to a winning season with the Bruins.
"I'm looking forward to teaching these young men how to be young professionals and, ultimately, give them the tools individually to succeed, but from a team standpoint to just have as much success as possible," he said. "I think I have all the ingredients to do that."
Cayce Balk, a sophomore at the University of Montana, is the only UM student on the Bruins. Balk is from Michigan, and has been playing hockey for 17 years. This year is his second playing for the Bruins as a left wing. Being a student while playing hockey is tricky under normal circumstances, but COVID-19 has added another element to this.
"There's just a scare of not being able to play this season," Balk said.
Despite the conditions with COVID-19, Balk said he's glad to be back for another season.
"We've got a pretty new group this year," he said. "I don't think we have more than eight returners from last year, so it's good to have a new group of guys and get to meet all new people. That's always fun."
Balk said that, as one of the returners, he's excited to be a leader on the team and communicate with the new players about what the team needs to be successful.
The Missoula Bruins play their first home game at Glacier Ice Rink on Oct. 2 at 7:05 p.m. against the Yellowstone Quake, a team from Cody, Wyoming. Balk encouraged students to come to the Bruins' games, and said he thinks the stadium will be allowed to be at half capacity by November.
"Usually students get in for cheaper if they have their Griz card, but it's still pretty cheap without that, too. With no sports going on at school, this is a sport you can come and watch," Balk said.