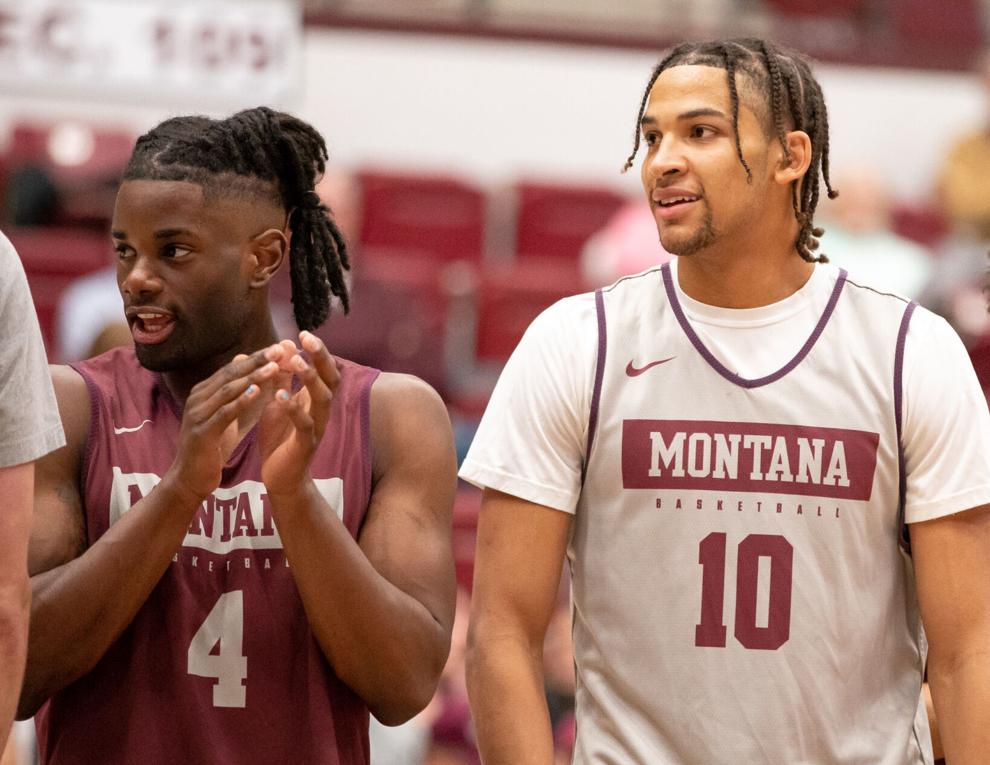 When Montana freshman guard Johnny Braggs was asked about his hometown of Las Vegas where he played at prestigious prep school Bishop Gorman, he described it as "always going a hundred miles an hour." When asked about his new home of Missoula, Montana, he had a bit of a different response.
"I've been seeing a lot of deer," Braggs said jokingly. 
Braggs is one of seven new members of the 16-man Montana basketball squad. He is also one of four freshmen who will be joining the Griz. 
Bragg's home in the desert of Nevada is over 13 hours from Missoula, but he actually resided closest to Montana of any of the new freshmen. The freshman who came from the farthest away to land in the Zoo is forward John Solomon, who journeyed from Sarasota, Florida. 
"It's a pretty laid back beach town," Solomon said of Sarasota. "People come from all over just to see the beach and the nice weather." 
Solomon played three of his high school seasons in Florida and one (his junior year) at Desert Vista High School in Phoenix. When he first came to Missoula, he was struck by its landscape
"It was very beautiful to see the mountains," Solomon said. "It was just gorgeous to me."
While Braggs and Solomon came from towns where tourists may frequent, freshman guard Jack Wetzel grew up in Cedar Rapids, Iowa. 
"It is very flat, but the people love basketball," said Wetzel of his mid-U.S. home. 
The three are all now part of a Montana basketball team that only has one Montana native on it: Bozemanite Mack Anderson. Out of the players not from Montana, none of them are even from states that border California. 
"We're from all over, so we kind of just bond," Solomon said. "We're all here together." 
Braggs, Solomon and Wetzel all showcased their potential in future years for the Griz in the Maroon and Silver scrimmage, which took place Oct. 27.
Solomon started at center for the silver team and quickly showed off the benefits of his 6-foot-8 frame when he pulled down a few rebounds. Solomon also displayed his ability to finish close to the rim when he put in an easy layup off a feed from one of his teammates.
"If I can work hard every day, get better every day, then I'll be putting myself in a good spot," Solomon said. 
Braggs flaunted his athleticism and explosiveness through the scrimmage, including when he fought for a tough offensive rebound and then quickly jumped into the air again to finish a savvy put-back layup. Braggs also showed some confidence in his long-range shooting ability when he took multiple shots from long range. 
"[My goal is] to have a solid freshman year and keep learning how they do things and just play hard every game," Braggs said.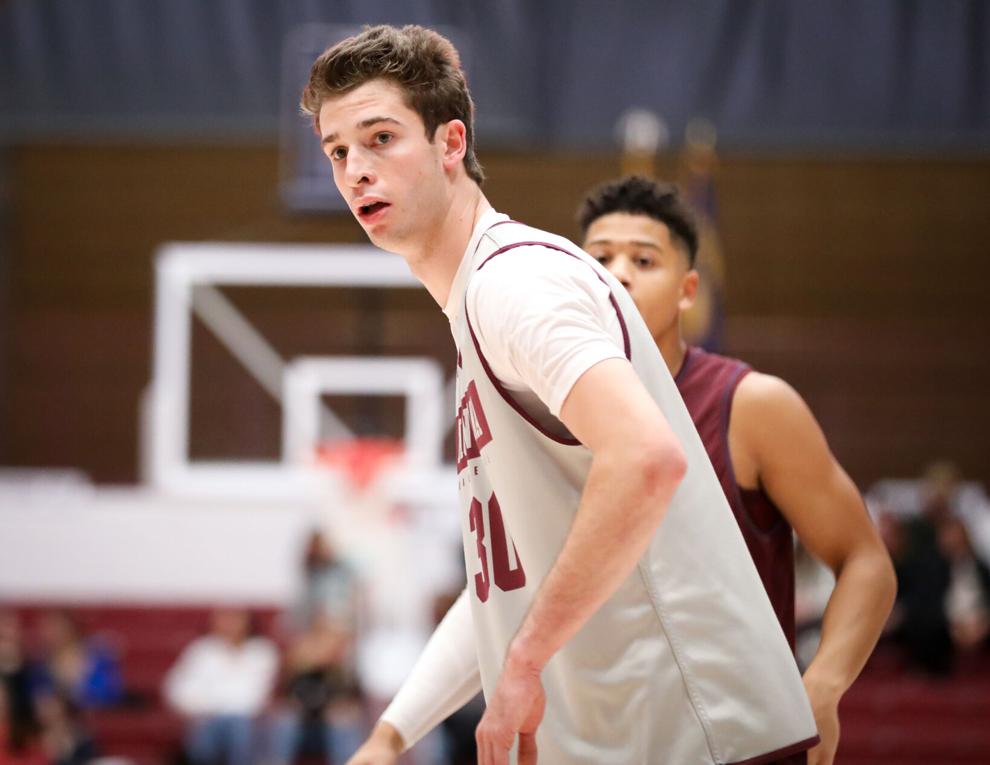 Wetzel made his impact from long range known when he swished a corner 3-point shot in the scrimmage. The 6-foot-4 guard also showed his ability to guard on the ball and took a step-back 3-point shot that showed true confidence in his shotmaking ability. 
"Win a lot of games," Wetzel said regarding his goal for the upcoming season. "Win the conference, knock down shots and then do anything I can do to support the team." 
F`reshman Cooper Kriegmont is the only other true freshman on the basketball team, hailing from Juneau, Alaska. Kriegmont saw limited action in the Maroon and Silver scrimmage. 
The upcoming season started on Nov. 9 at home against Dickinson State for both the UM men's and women's basketball teams. Montana came into the Big Sky Conference tournament as a sixth seed in its last season, but made it to the semifinals after upsetting third-seeded Weber State.