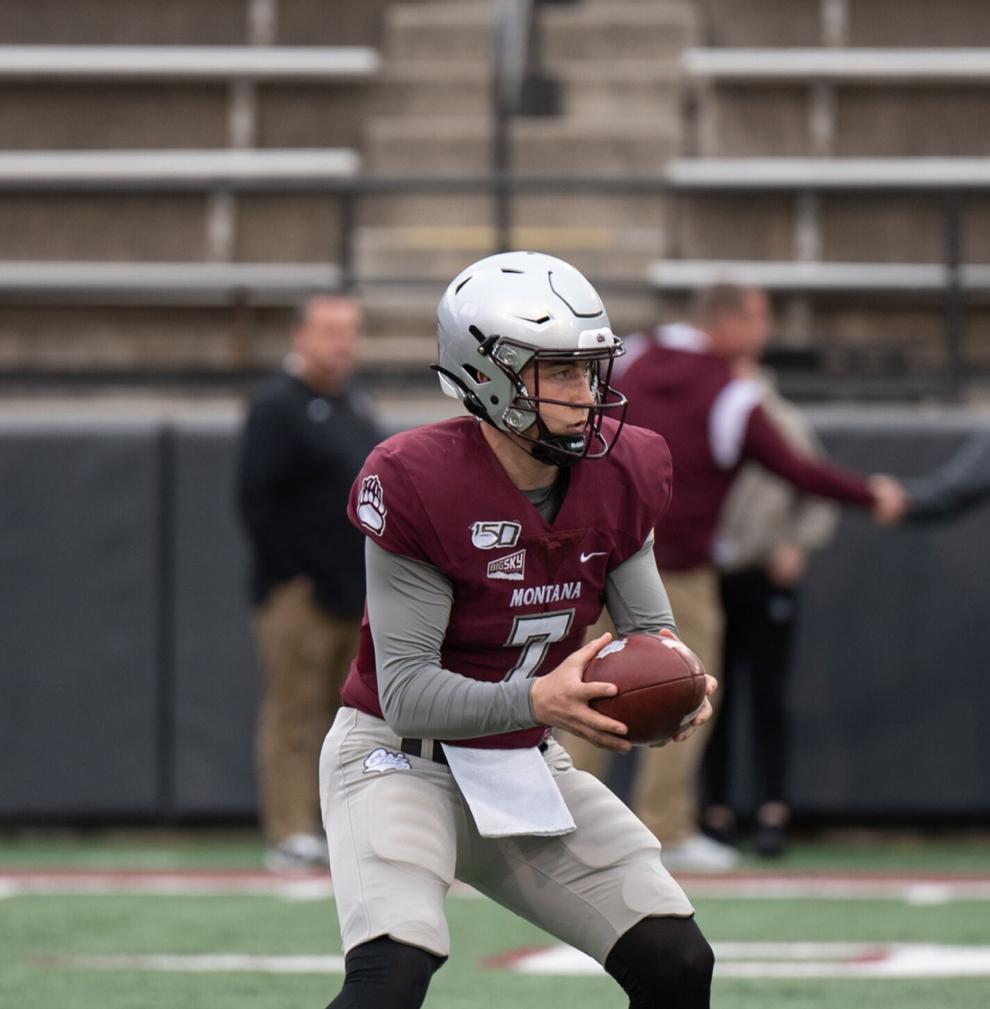 Two Griz football players announced their retirements due to injury concerns, an issue that is not just taking away players' experience, but their time.
Starting junior defensive end Jacob McGourin and redshirt freshman kicker Camden Capser recently announced that they would not return to football this upcoming season. Casper announced his leave hours before an article published by GoGriz.com announced McGourin's retirement.
University of Montana football continues to follow a pattern that many universities are continuing to adjust to: early player retirements. This trend is not an anomaly and continues to be looked over, even if there are simple scenarios to help alleviate it.
Both players had succumbed to injury. Casper is currently rehabbing a shoulder injury while McGourin suffered a torn ACL. 
Injury is nothing new to sports, especially Montana football. 
In addition to these retirements, Montana has seen a quarterback injured in every season since 2014.
A study was done by the Journal of Athletic Training, a research publication hosted by the National Athletic Trainers' Association, took injury data from NCAA men's football from the 2014-2015 season to the 2018-2019 season.
This data showed that 9.31 injuries occur per 1,000 athlete exposures, a stat that determined how often an athlete suffered injuries per activity. 
The common takeaway is how much time a person loses out of their life to rehab from injury. Often, the rehab process is the hardest part.
The National Library of Medicine dictates a five-step repeated process for rehabilitation of an athletic injury. This process requires athletes to do intense routines to make sure they don't reinjure themselves, let alone heal in a timely manner.
For Capser and McGourin, their rehab journeys are still going. McGourin was quoted saying that he had to make a decision between school and a year-long rehab process that would help him return to football, a choice most students will never have to make. 
Students are putting their bodies on the line for the entertainment of thousands.
Football is a business. Griz football is arguably the most prominent industry in the Garden City. It is the highest-grossing sport at the University and one that requires the least amount of University funding to stay put.
In fact, Montana rakes in enough money from football to fund every other sport. The new indoor practice facility is proof of the amount of money made not only by fans but by donors.
But at what cost?
Students. UM's athletes, regardless of career prospects, are students at the University of Montana. You are watching your classmate give up their body and mind for a sport that may or may not help them pay for college.
Whether it's the administration or the sport itself, players like McGourin and Capser will continue to give up on their dreams of playing in front of thousands and living a lifelong dream because the sport they play doesn't reward sacrifice.
How does UM look to solve these issues, especially for a sport that rakes in the most revenue amongst every other team in its conference?
First, eliminate more full-contact practices. This not only reduces the amount of in-practice injuries but it saves athletes from having to deal with adverse pain right before game time.
Another way to eliminate injury would be to encourage better habits for weight training. More injuries occurred during strength training than in-game and, by eliminating full-contact practices, that leaves more room for conditioning that would help an athlete adjust to their body in a controlled environment.
Third, only practice in pads. With a majority of injuries occurring during non-game time, incentivising safer practice protects players while prepping them for game time.
But, no matter how successful McGourin and Capser might be, they will never get back the time they lost. And people will keep cheering at Griz football games, whether a player who once played there can walk right or not.