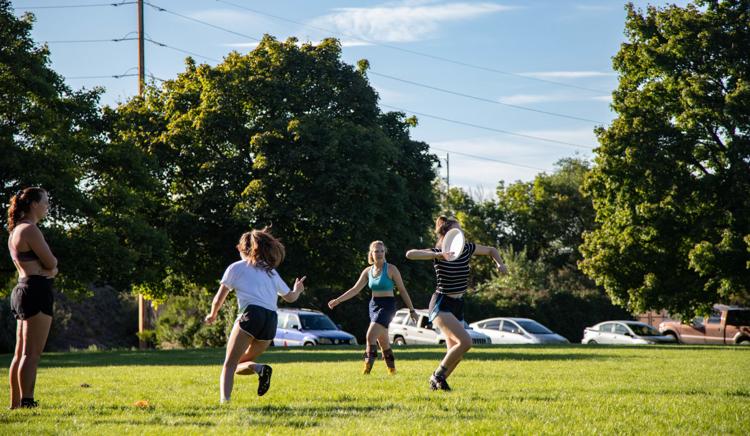 The University of Montana Women's Ultimate Frisbee team, Pillowfight, continued practicing for its first tournament on Sept. 9. The practice didn't start as planned when rain began pouring down onto the team, but that didn't stop players from running defensive drills.
When the deluge stopped, a rainbow formed in the distance, and the team's mood quickly lightened. Pillowfight players laughed as they raced around the wet practice fields by the Adams Center.
Having a positive attitude is an important part of Ultimate Frisbee, especially for the members of Pillowfiight. The team regularly dresses up in themed costumes for games. Some past themes include "All Denim" and "The Office."
During the first tournament of the season, Pillowfight embraces its name by wearing pil- lowcases over jerseys. For the past two years, Pillowfight has held the title of "Funnest Women's Ultimate Frisbee College Team in the Nation," according to Five Ultimate, a national company that makes apparel for ultimate frisbee players.
Lillian Vaughn, Pillowfight's president, be- lieves the spirit of the game is the best part of Ultimate Frisbee. "We will hug players from the other team when we run onto the field before games," she said.
Vaughn said she also likes how the ultimate frisbee community is so welcoming, even at Montana State University. The Pillowfight team doesn't have a rivalry with Montana State, and the team even goes camping with Montana State when it travels to tournaments.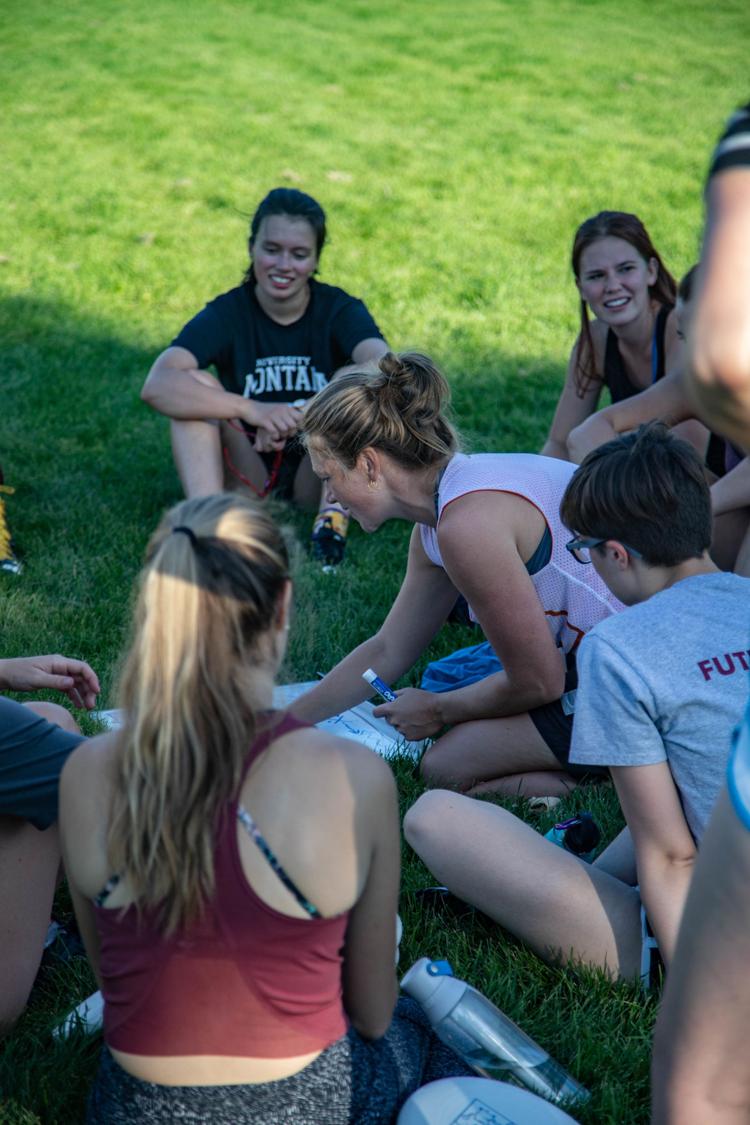 Pillowfight began in 2012 when Kari Shelkey, a full-time teacher at Frenchtown High School and other women decided they wanted to learn how to play Ultimate Frisbee, so the women started by playing with the men's team. When Shelkey and her friends recruited enough players to make a women's team, they decided the name Pillowfight was a good counterpart to the the men's team, formerly Bear Fight, since renamed Smokejump.
During the group's first year as a team, Pillowfight qualified for a regional tournament. Since then, it has competed in tournaments across the country.
Pillowfight's practices are played on a grass field, but it still has challenges to overcome for the upcoming season.
Around half of this year's Pillowfight team consists of players who have never played Ultimate Frisbee before. Pillowfight also only has three seniors on the team.
Vaughn said she isn't worried about these challenges. "The best way to learn how to play ultimate is to get into a real game," she said.
The Big Sky Gun Show Tournament, where Pillowfight and Smokejump will both be competing, will be held at Fort Missoula this Oct. 12 and 13.