Longtime Missoula highliner and adventure sport enthusiast Griffen Gilbert said he doesn't feel nervous right before he steps onto a highline.
Highlining is a newer sport evolved from slacklining, a discipline of climbing. It is done at extreme heights, anywhere from 50 feet to thousands of feet above the ground. The line is one inch in diameter, and flat to help with balance.
Around 12 highliners from Missoula and Idaho collaborated in the event, which took place near Lolo Hot Springs. Two lines were put up, one stretching 60 feet, the other over 150 feet long.
"Around this time last year we had an event with over 47 people over the weekend," Gilbert said. "But with the pandemic we had to push back the number of people."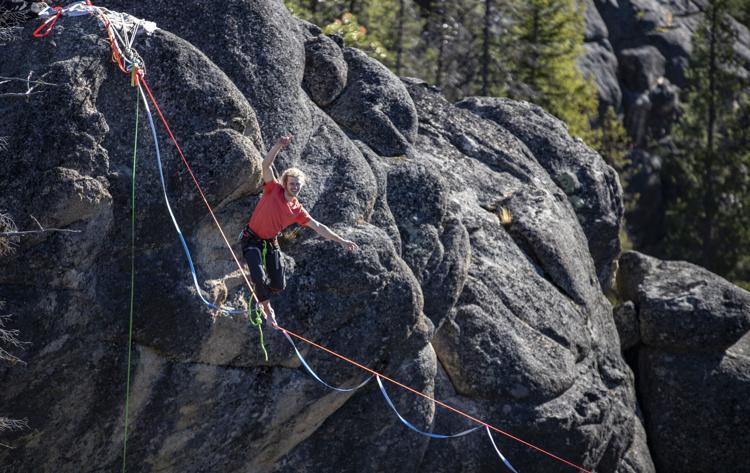 Gilbert said he started highlining just before he moved to Missoula from North Carolina about seven years ago. With his graduation money, he bought his first highline. He was surprised to find very few highliners in the Missoula area, but the sport is growing.
"I take a lot of inspiration also from people here in the community that are doing the adventure of rock climbing down in the Bitterroots who are exploring things that have never been climbed before," Gilbert said.
He went on to describe some of the lines he has put up in the Bitterroot Mountains south of Lolo Pass, including Montana's longest highline in the Bass Creek drainage, that stretch over 800 feet.
The growing sport has also brought together many students here at the University of Montana. On any given sunny day on the Oval, students can be seen on slacklines stretched across trees, music playing, as other students pass by.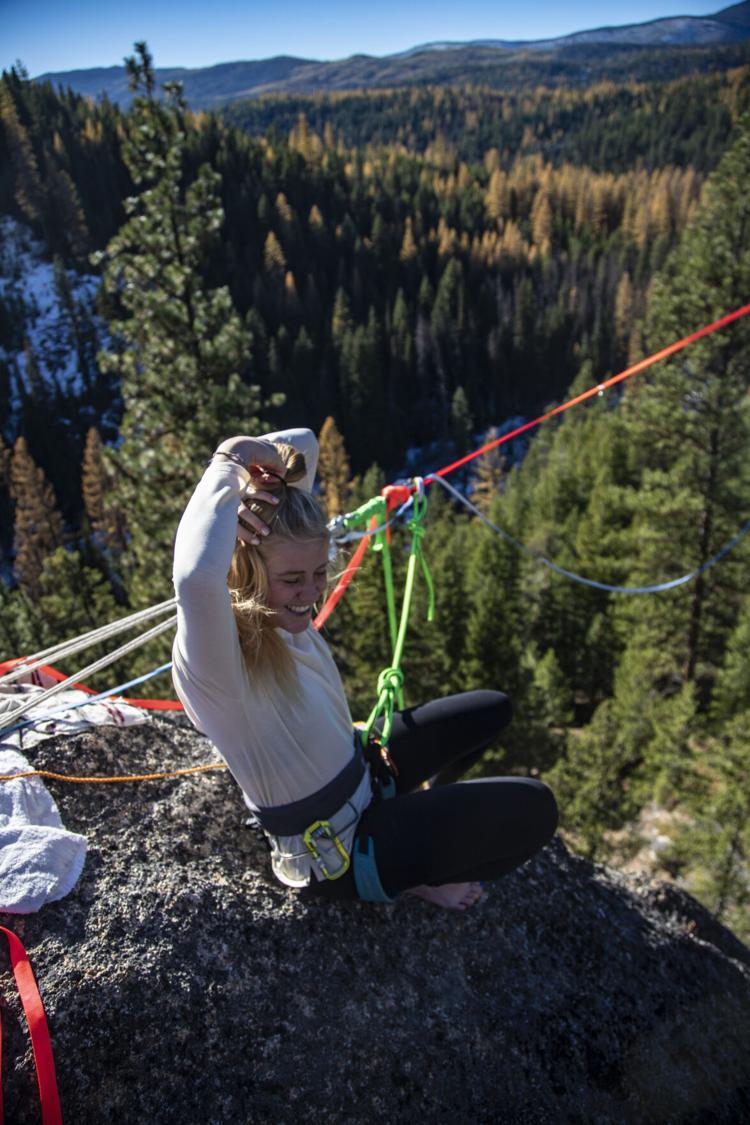 One of the students who stood up on the long, 150 foot highline on Sunday was senior Claire Steffe, who was introduced into slacklining on campus through a friend.
"I like slacklining because it makes me happy, and I've met many friends from it," Steffe said. "I like it because it gets me outside and active and I love the community."