Under the sweltering heat on Sept. 3, sounds of rackets, squeaky shoes and enthusiastic cheers echoed off the fence at the University of Montana tennis courts. Men's captain Max Korkh, a senior from Vancouver, led the team through its unofficial practice.
"It's so cool to have a multicultural team," Korkh said. "You get to learn a bunch of different world cultures."
A 2018 NCAA national survey found that 11% of Division I athletes are from other countries, and over 61% of tennis players nationwide are international students. UM is no exception. According to Korkh, there are plenty of foreign student-athletes on the UM tennis team. In fact, 12 of the 18 players on the men's and women's teams are international players.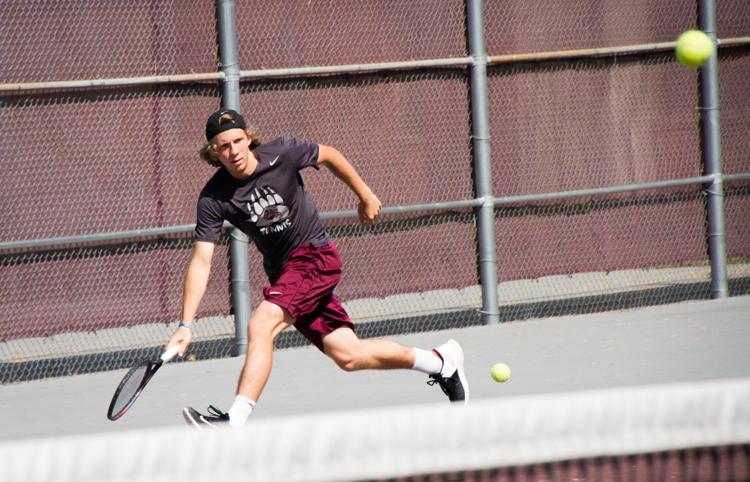 How did all these talented athletes from around the world end up in the small town of Missoula? Korkh was quick to say that for him, the current men's head coach, Jason Brown, was the deciding factor.
When Korkh initially came to Missoula, Brown was very welcoming to him, he said. Between this and Missoula's atmosphere, Korkh realized Montana was the place for him.
"I end up learning a lot culturally," Brown noted. "I like the fact that we have a real international flavor to our squad."
Claudia Reguant emphasized that the biggest difference between her home in Barcelona and Missoula is the colder weather during winter. For sophomore Reguant, coming from Spain was difficult because of the culture and language barriers, she said. In spite of this, Reguant said the move was worth it. "It is beautiful here and the people are awesome."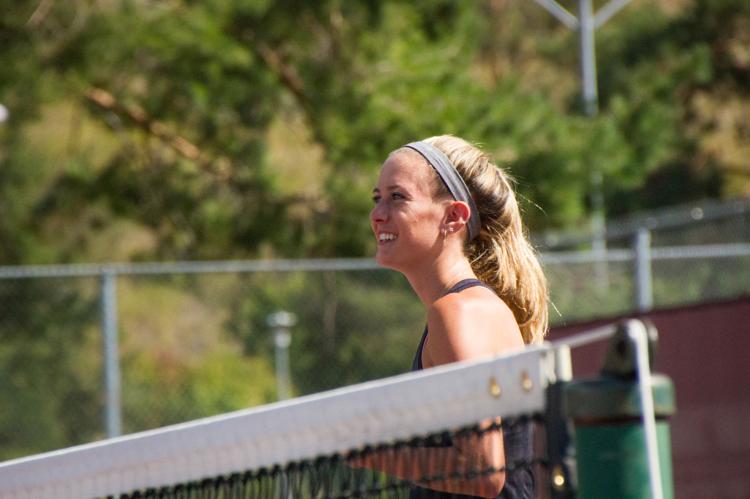 Brown said recruitment in tennis requires a lot of networking, especially with the players talking to friends back in their hometowns. "It makes my job easier," he said. According to Reguant, friends on both the men's and women's teams convinced her to join the Grizzlies.
"It is pretty cool to meet girls from other areas," incoming freshman Maria Gohen said. "All the girls are really inviting." The team does a lot of group lifting and team workouts, which according to Gohen, brings the women  together.
Milo Benn, a sophomore from Wellington, New Zealand, said the team members' unique backgrounds create a tight bond between players. "As internationals, we all feel the same way about things," Benn said. "I came here with six freshmen and four were internationals."
All six of the men's sophomore tennis class have lived with each other for the past two years. While Benn was originally concerned with the large change between New Zealand and Montana, he said the team makes him feel comfortable.
Griz Tennis has started practicing for its NCAA tennis competitions, though the main season does not begin until the spring semester.
In 2018 to early 2019, the men's team finished 5-5, and the women's team went 4-6 through Big Sky play. Both teams had many younger players, with nine freshmen combined.
The 2019-2020 season, however, features 13 returning players, many of whom are juniors and seniors. Griz Tennis will start its Big Sky season in early March, and there will be five tune-up meets throughout the fall. The competition includes some of the larger tennis programs in the nation like Utah, and smaller local colleges across the Northwest.