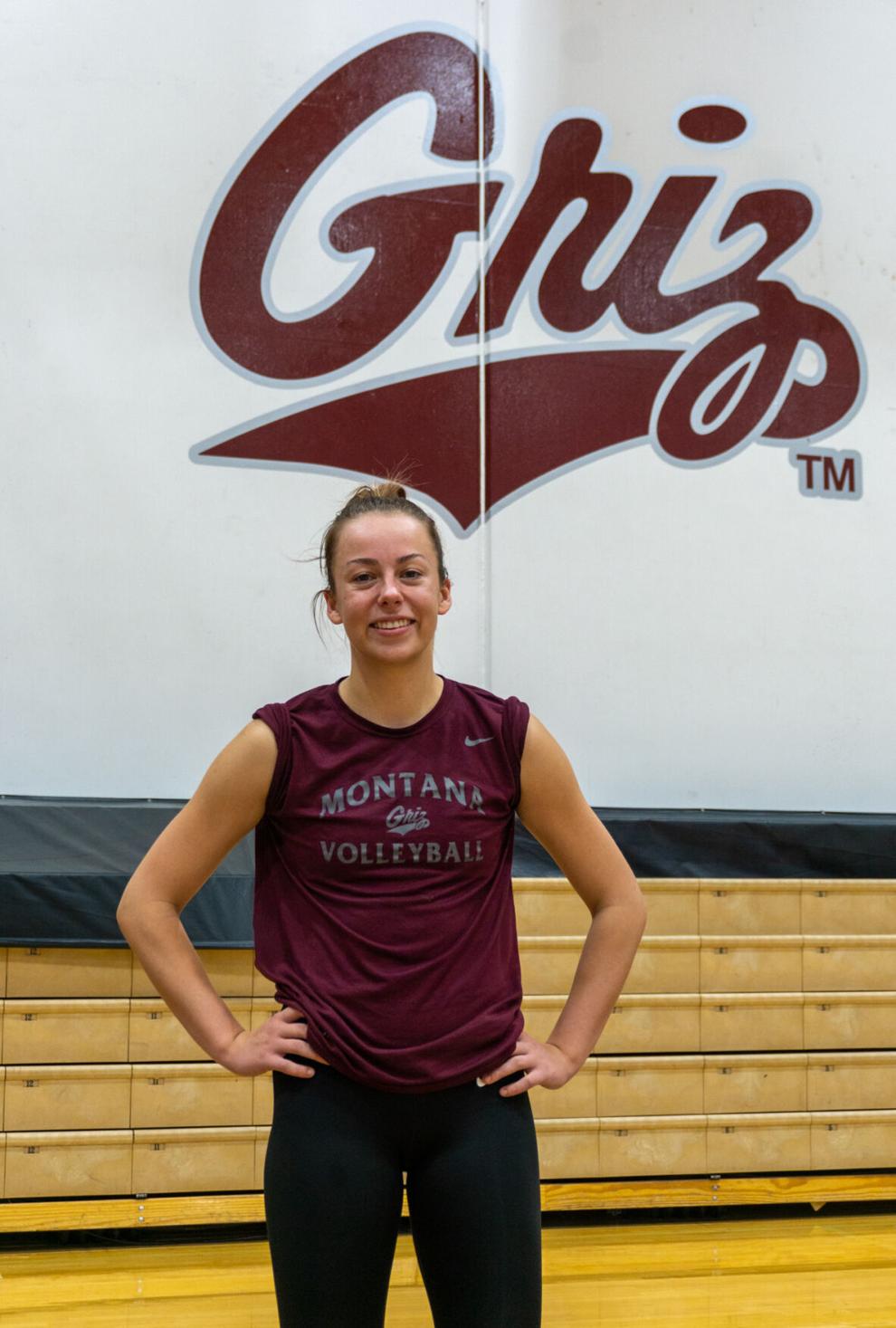 Carly Anderson is the only setter listed on the University of Montana volleyball team's roster, leaving no backups or second choices. 
"It gives our team a ton of confidence in just rallying around [Anderson] and I think it gives her a ton of confidence because she has to figure it out and do it. There's no one else that can do it," said Allison Lawrence, head coach of the Griz volleyball team.
The setter is often called the "quarterback" of volleyball, as they are the one who calls the plays and gets to touch the ball nearly every possession. Typically, any team would want to have a backup for an important position like a setter, in case of injury or other fluke accidents.
The Griz are not worried about having only one though, and actually think it might be to the team's advantage. 
"There's no missed connection," Anderson said. "Every setter sets in a different way, sets in a different tempo, so all of our hitters are hitting off the same consistent setter."
Anderson is a junior majoring in health and human performance. She was nominated to the Montana Athletics Diversity and Inclusion Committee in the Spring of 2022. The organization strives to combat inequalities among student-athletes at the University and beyond.
Anderson came from Ontario, Canada, and is in her third season setting for the Griz. She has played every single set since joining the team, and started every match at setter, despite only starting to play volleyball a few years ago when she was a sophomore in high school. 
"I think she's athletic in a way that she's really dynamic, she can get to balls that other setters can't get," Lawrence said about Anderson. "She keeps a clarity of focus, where she can run the offense and give hitters confidence and just be the person that organizes us offensively."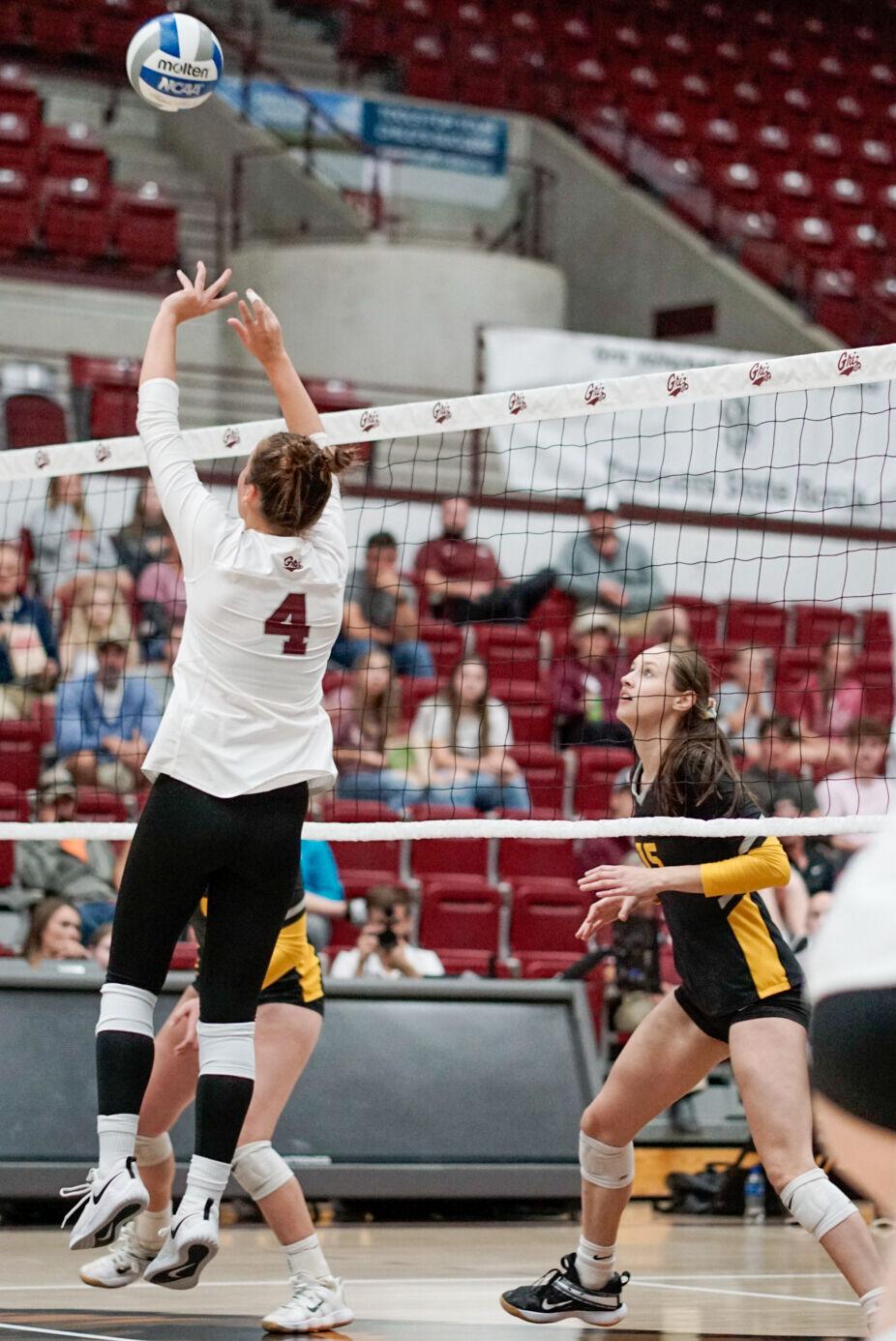 Anderson ranked second in the Big Sky Conference for assists last year, with 9.40 per set, and helped her team have a much better hitting percentage than the year prior. 
Anderson runs a 5-1 offense for the Griz, meaning she plays all around and is the only setter on the floor. The last two years she has led Big Sky Conference setters in kills and was ranked second in blocks. 
Anderson has great connections with the middles on the team, which proves that having a consistent setter really helps. The Griz volleyball team got a freshman setter last year, Paige Clark, but as the season went on she became a standout outside hitter, and now starts there most sets. 
The UM volleyball team has had its best start to a season in 17 years. The team is 2-0 in conference this season and 9-5 overall, including a conference road game win against Northern Arizona University.
After beating NAU, the Griz volleyball team headed to Bozeman to take on its rival, Montana State University. The game was played in a bigger gym, the Brick Breeden Fieldhouse, larger than MSU's normal volleyball gym. A Big Sky Conference volleyball record of 6,457 fans attended the game.
Anderson stepped up to the plate and had 39 assists in a gym full of rival fans. Her "quarterbacking" helped the Griz win 3-1 over MSU and stay undefeated in conference play.
"Every conference game is a step towards something we are trying to build," Anderson said. 
In the preseason coaches poll, Northern Colorado University was picked to win the conference tournament. Montana was tied for seventh with Eastern Washington. The Griz was behind NAU as well. 
In a tournament last season in North Dakota, Anderson was named to the UND Classic All-Tournament team, along with players from teams like Drake University and the University of Wisconsin - Green Bay. 
"I'm excited to see this team's confidence grow as the season goes on," Lawrence said. "It's such a fun team to be around, and I think just watching them come into their own and have this really great, aggressive start to conference is something that was a major goal for us."
Montana is on the road for its next few games, but it will come home to take on Northern Arizona again on Oct. 13.