Running the New York City Marathon is hard enough, but Kira Niedens decided to do it virtually this year to help raise awareness for suicide. Niedens ran the New York City Marathon — in Missoula —this Saturday to honor her nephew, Harrison Rex Maughan.
Maughan was a senior at Hellgate High School, taking advanced math classes at the University of Montana when he took his own life on Nov. 4, 2015.
In light of the COVID-19 pandemic, the NYC Marathon opted for the virtual run this year. Runners registered to complete the 26.2-mile race in their hometowns. According to the marathon's website, runners could complete the marathon anytime between Oct. 17 and Nov. 1.
Runners tracked their route through GPS on an app called Strava, and uploaded their results using the app to see how they compared with other runners. Even though the marathon was virtual this year, runners still had to complete their 26.2-mile activity all at once.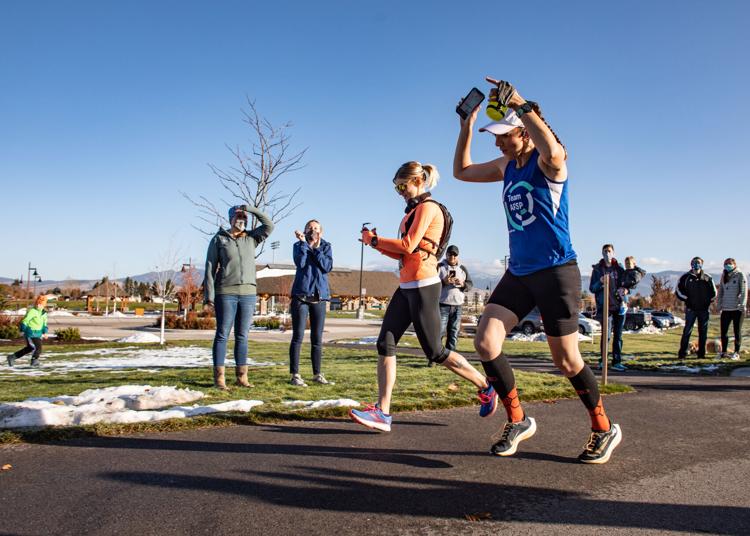 Niedens said that this year, the NYC Marathon was having its 50-year anniversary, and it was close to the five-year anniversary of her nephew's passing, so she decided it would be a good time to run in honor of Maughan.
In order to compete in the NYC Marathon, Niedens needed to raise $3,500. To date, Niedens has raised $5,730, including one generous donor who gave $1,600 to her cause because they knew her nephew.
"It's been heartwarming to realize the collective power we have as a community," Niedens said.
Niedens said that she has run marathons before, but this year has been different than others with the challenges posed by COVID-19. She said that when the pandemic hit in March, she had been taking a class about running 5Ks through UM, but her training came to a stop as she grappled with the pandemic, as well as with completing her degree.
"I only ran once in both April and May," Niedens said.
She ramped up her training through June, though, when she decided to run the NYC Marathon. However, she struggled with injury during her training. At one point, Niedens didn't even think she'd be able to run the marathon, and it would have to be a run-walk combination to finish it. But, even with the combined challenges of the COVID-19 pandemic and injuries, Niedens did not lose her motivation.
"Doing this for Harrison has pushed me to overcome any doubts about doing this," she said.
Niedens said that her goal for the NYC Marathon was to run it in under four hours.
On Saturday, she beat her goal, running the marathon in 3:54:56, placing 105 out of 1,972 runners in her gender, and 498 out of 4,379 runners overall.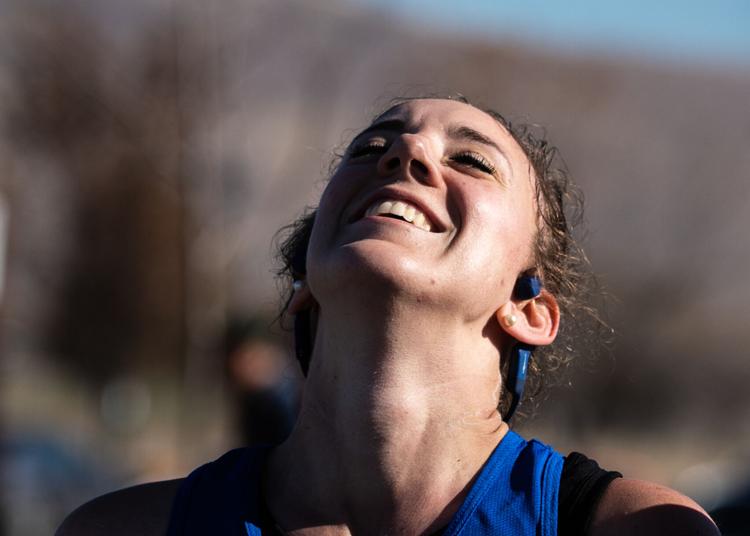 "It feels very fulfilling," Niedens said of finishing the race in her nephew's honor. "I wasn't sure I could hit the four-hour mark and to exceed that — he was my wings. It's just really amazing to be able to inspire people and make sure they know that they can do hard things."
To find more information and resources from The American Foundation for Suicide Prevention, you can visit their website: https://afsp.org/
Photos: Marathoner competes virtually to aid suicide prevention awareness