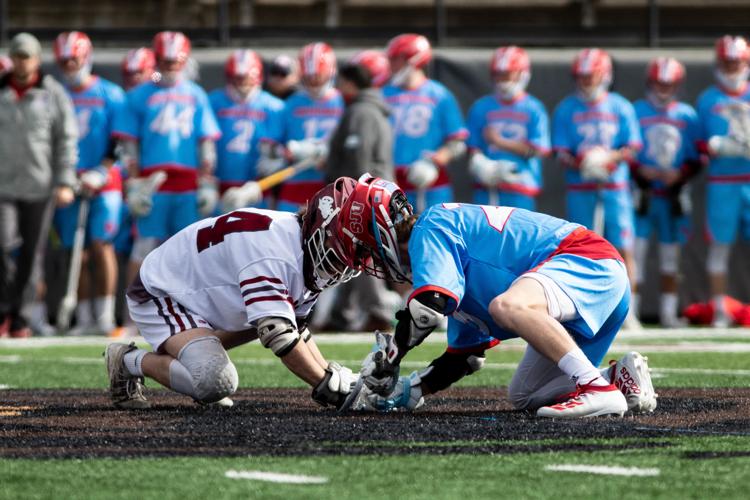 The University of Montana lacrosse team lost to St. John's University March 1 by one goal in the final 30 seconds. The defeat sent Montana's record to 4-3, but the team still jumped up to ninth place in the Division II MCLA league.
"This year is quite a difficult schedule and I'm very pleased about how we've fared so far," said head coach Tucker Sargent. "Maybe that's why we are the only team in the top 10 with three losses."
The 2020 lacrosse season includes at least four games against top 10 schools, three of which the Griz have played and lost to so far. Minnesota Duluth, St Thomas University and St. John's ranked first, second and seventh, respectively.
Will Smyth, a freshman midfielder, said he got used to the high level of competition quickly. The first-year player has scored six goals and had four assists during the team's first month of the season. He said he was surprised to see how the Griz could compete with the best divisional teams.
"Everything is new to me, but I didn't think they were that good," Smyth said. "I expect them to be better considering some teams were eight places better than us."
Smyth and the Griz do not have to wait long for another high-level test.
Over spring break, Griz lacrosse will travel to play Kennesaw State, which ranks just ahead of the team at eighth place. The competition is a part of a three road stint in Georgia and Tennessee, and this is the first time the team will travel to the southeastern United States.
Sargent was excited for the change of weather in the South. According to weather-us.com, the average high in Kennesaw, Georgia is 65 degrees.
Sophomore Sean Anderson also looks forward to the good weather.
"I'm very excited to go. Hopefully I get some color," Anderson said. "I also think this will be a good bonding trip for the team."
At the end of February, the MCLA named Anderson one of two players of the month, an award open to all division levels. The other winner, South Carolina's Derek Isaac, is a former national champion who helped his team move to an 8-0 start in 2020.
Anderson averages 2.4 goals and one assist per game.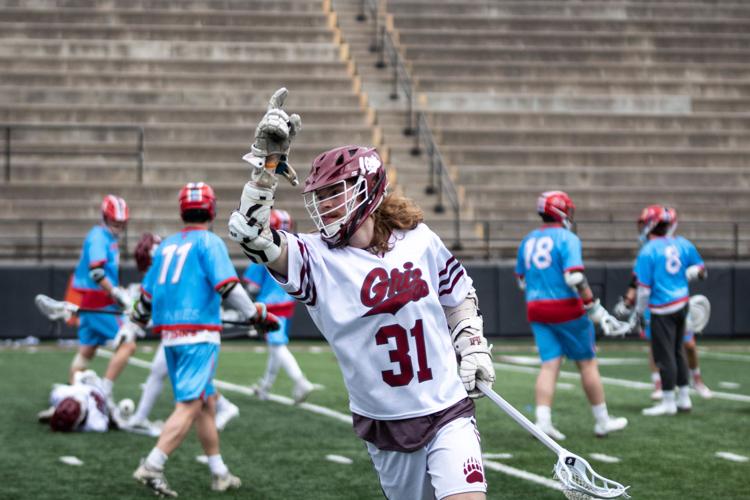 "We are playing two really good opponents, but I'm just excited to play new teams in a new place I have never been before," said senior Aidan Larson.
Larson, a four-year lacrosse veteran, has scored nine goals for the Griz during his final season. Though Montana couldn't win against St John's, he was proud of how the team worked together to create more goal-scoring opportunities.
"Overall, we are just getting chemistry down," Larson said. "It's tough to lose a game, but keeping our goals in mind, one of which is beating Montana State, is how we will be a success."
Though the Griz and the Cats have historically been in the same conference, the Big Sky Conference does not cover lacrosse. Instead, Montana competes against schools that are part of the Pacific North Coast Lacrosse League, based on the west coast.
Out of all the Big Sky schools, only Montana, Montana State and Northern Arizona rank in the top 25. 
The Bobcats are ranked 14th as of March 6, and Griz lacrosse plans to play them in Bozeman on April 3.