After losing to Northern Colorado on March 5 and failing to maintain its top ranking in the Big Sky Conference, UM basketball needed to bounce back. Unfortunately for the Griz, Saturday wasn't their night. The team lost 85-80 against Southern Utah on senior night. 
UM senior forward Jared Samuelson and senior guards Kendal Manuel and Sayeed Pridgett were honored before the game as a part of UM's senior night ceremony. The player's families joined them at half court while they held their framed jerseys as a tribute video played. 
The three seniors then scored UM's first three baskets, with Manuel hitting a three-pointer and Samuelson and Pridgett scoring layups. 
Pridgett led the team in scoring with 27 points, and he added eight assists. 
"It's always great in here at Dahlberg. We just love playing here," said Pridgett after the game. 
Manuel also contributed 19 points while Samuelson added 12. 
"It was a very emotional night," said Manuel. "Griz fans showed out for us tonight and were very thankful."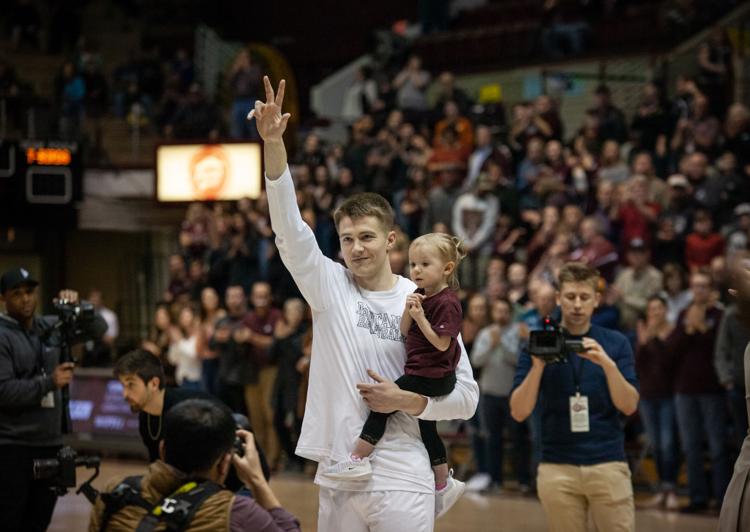 The senior's scoring outburst helped UM take an early 7-2 lead. Freshman forward Kyle Owens helped UM continue its early success when he hit a three to lift UM to an 18-9 advantage. Owens finished with five points. 
Redshirt freshman guard Eddy Egun made a three-pointer and drew a foul later in the half to help UM raise its score to 30-17. Egun played 17 minutes, in the second-most he has played in all season. He finished with four points and six rebounds.
"I glad coach put me in, I'm glad he's trusting me," said Egun. 
Southern Utah narrowed UM's lead a bit before halftime, but Pridgett made a three pointer as time expired in the first half to make the score 41-34 in favor of the Griz. 
Montana made 53.3% of its field goals in the first half while Southern Utah only converted on 32.1% of its shot attempts. 
Pridgett continued pressuring Southern Utah's defense when he called for a pass and then made a thrifty reverse layup to put UM ahead 48-42. Pridgett made 10 of his 17 shot attempts in the game.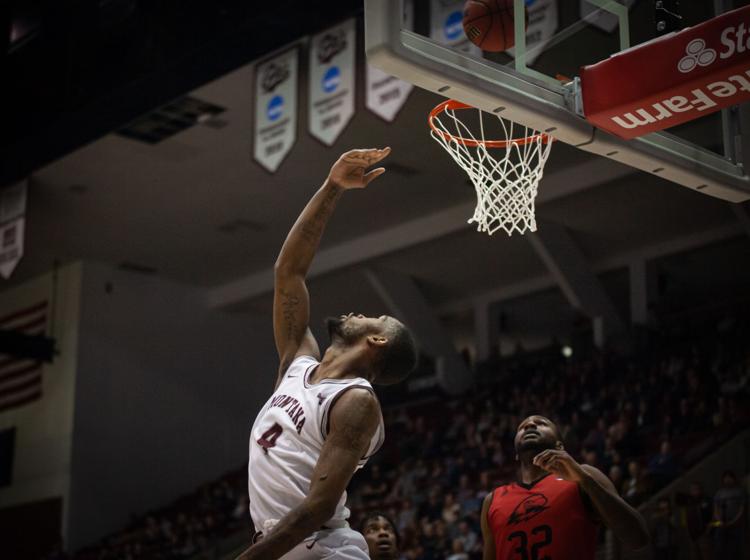 Southern Utah tied the game with UM at 66 with two minutes left in the second half, but Manuel made two free throws to put UM back on top. Manuel made all five of the free throws he attempted. 
Southern Utah fought back, taking a 68-66 lead with only a minute and a half remaining in the game. After Southern Utah took the lead, Pridgett had perhaps his best play of the night when he drilled a clutch three-pointer to put UM back on top. 
With nineteen seconds left, Pridgett had a chance to give UM a lead but missed a free throw. Southern Utah failed to score for the rest of the game, which went into overtime. The score was tied at 71. 
Pridgett scored once in overtime before fouling out of the game.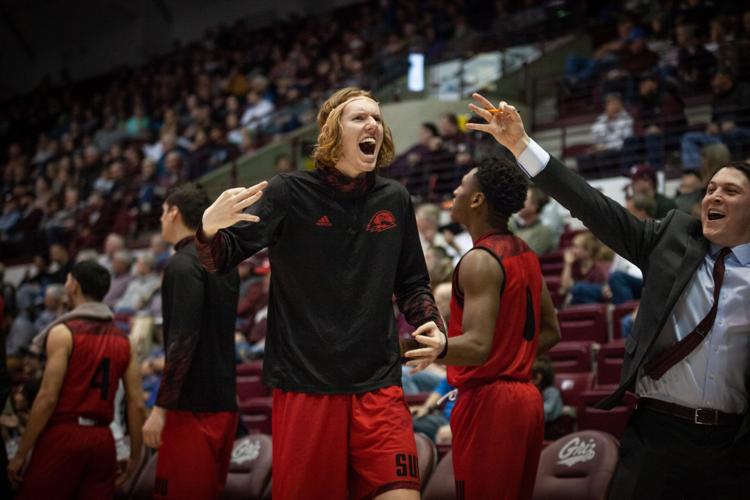 Southern Utah took a three-point lead with one minute left in overtime, but Manuel got fouled and still made a basket to tie the game at 78. 
Despite Manuel's best efforts, Southern Utah overcame UM in overtime, winning 85-80. The Thunderbirds outscored the Grizzlies in overtime 14-9. 
Montana shot a poor 26.9% in the second half while Southern Utah posted a 54.5 second-half shooting percentage. 
UM's record dropped to 18-13 with a 14-6 conference record while SUU's record moved up to 16-15 with a 9-11 conference record. 
Both teams' next games will be at the Big Sky Tournament in Boise, Idaho, on March 12. 
Montana will have the 3rd seed in the tournament. When asked what UM's goal was for the rest of the season was, UM head coach Travis DeCuire replied, "Win."