Before the coronavirus pandemic hit last spring, University of Montana's men's tennis team was having a record-setting start, winning its first seven games. This year, despite not having a fall season, the team looks even more promising with the addition of Division II All-American player Chase Bartlett.
Jason Brown, who has been the head coach of the men's tennis team for four years, is excited about what Bartlett will bring to the team. "With the addition of Chase and a couple new freshmen, this could be one of the strongest teams we've seen," he said.
Bartlett has been playing tennis for 13 years and is a redshirt senior for the Grizzlies. In college athletics, "redshirting" means that an athlete has delayed their participation in a sport in order to get another year of eligibility. A college athlete is allowed to play a sport for four years. By redshirting, they can receive a fifth year of ability to play.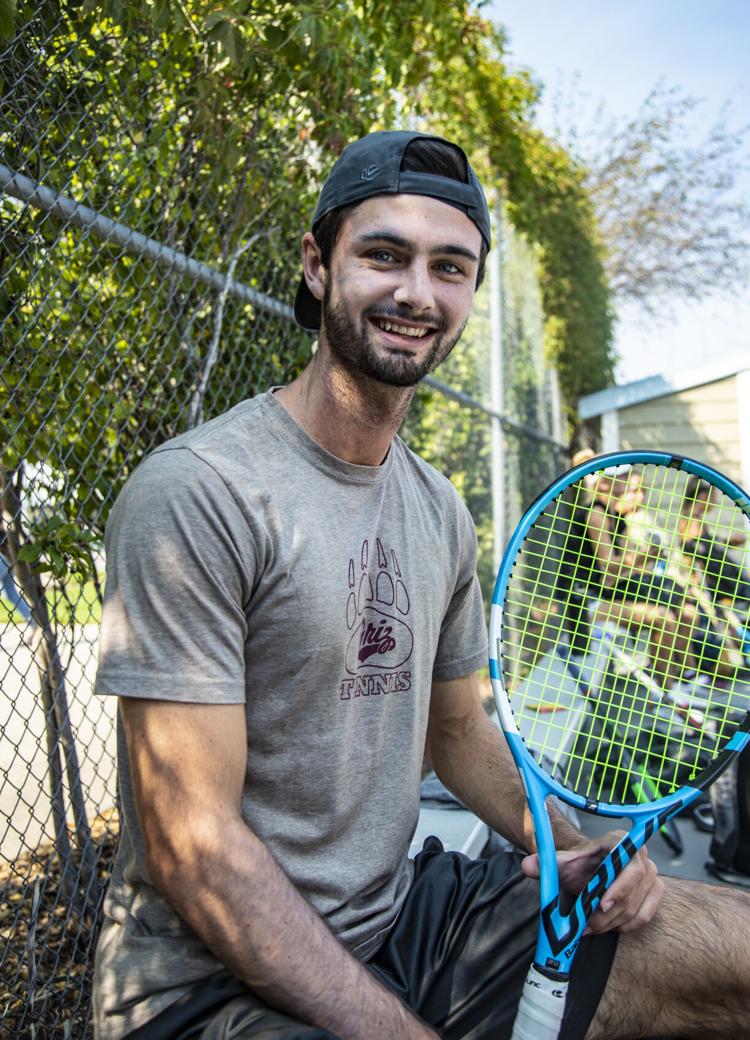 Bartlett transferred to UM for this final year of eligibility from St. Edwards University in Austin, Texasm − a Division II school where he received an All-American honor for having a top-10 national ranking.
"Being an All-American is one of those cool achievements where normal people, who don't really understand athletics and divisions, can understand what that accomplishment means," Bartlett said.
He also said it was cool to see all of his hard work in the sport come together to result in that achievement.
The biggest difference between Bartlett's former Division II school and UM, which offers Division I, is the funding. Division I schools, on average, receive more funding for their athletic departments.
Bartlett has noticed this in his transfer from St. Edward's University to UM. "Honestly, there's much more respect being an athlete here than in DII," Bartlett said.
Bartlett placed as one of the top six players in the country playing Division II tennis. He said the level of play at UM is about the same he was used to at St. Edward's. He also said that, while he feels the level of play has not changed that much between schools, UM offers a lot more perks and resources. He said he has been impressed with UM's Champion Center, as well as the outdoor tennis courts and the recreation center. Bartlett added that he is looking forward to playing new, better teams than those he played in Division II.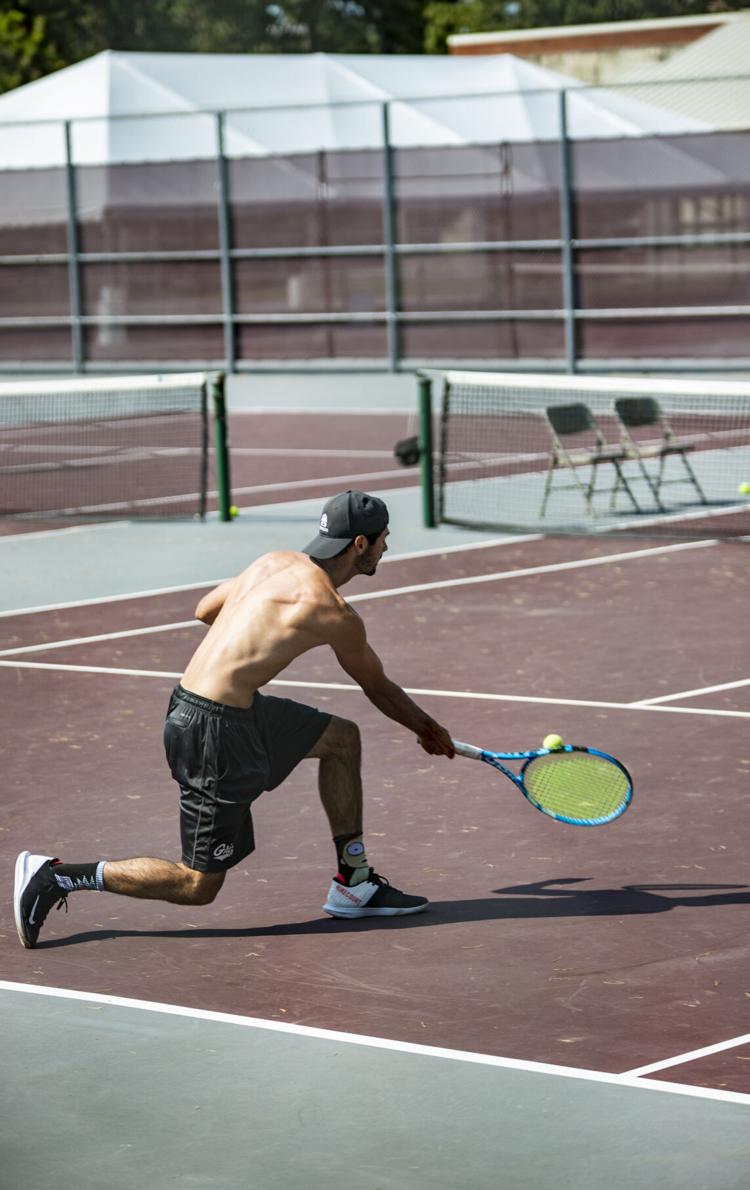 Bartlett said that, more than anything, head coach Brown affected his decision to come to UM. "He really cares about his players, and you can tell that he's just a really good guy," Bartlett said.
With no fall season, Brown said the team will be focusing on enhancing its level of competition within the team, as well as in practice daily.
For Bartlett, the main goal next season is to win a conference title, and be picked for First Team-All Conference.
"I'm really hoping I can use leadership and my experience playing to make a difference for the team," Bartlett said.
Coach Brown agreed
"Chase brings a lot of experience to the team. We're a really young team, so having someone who's played four years of college tennis is invaluable," Brown said.
More than just leadership and experience, though, Bartlett said that his biggest priority − playing tennis, is to find a place where he is happy and improving. Lucky for Bartlett, it seems like UM has been a good fit. "My tennis is better than ever thanks to Jason and the work we've done here," he said.