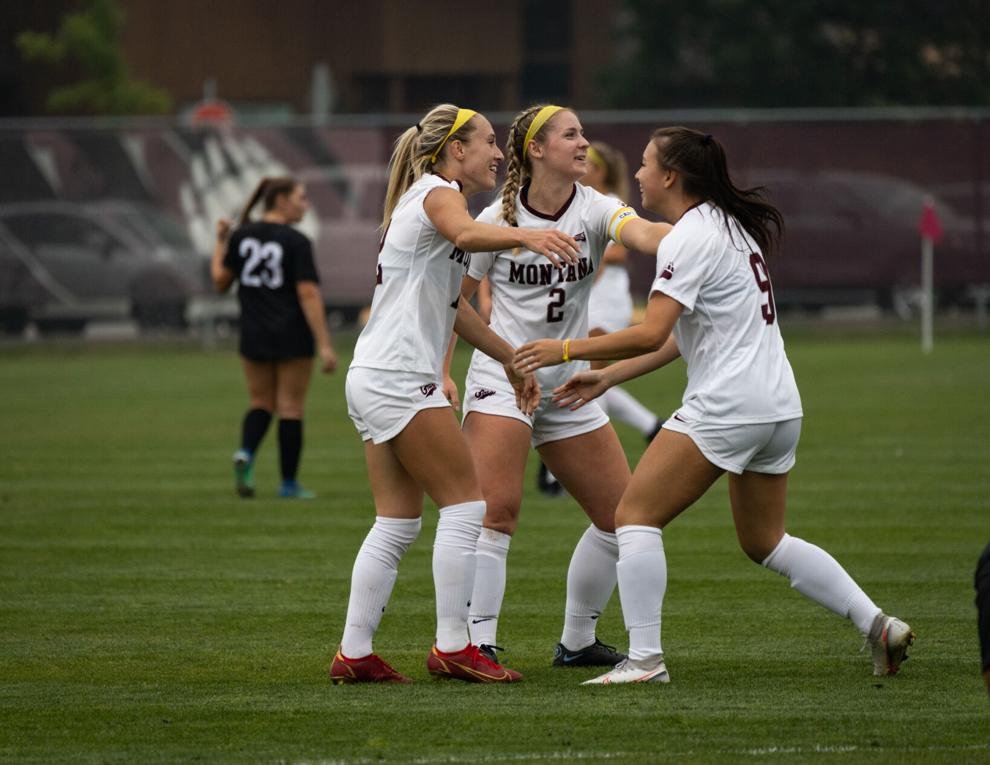 With smoky haze enshrouding Mount Sentinel, the University of Montana soccer team overpowered Texas Southern, winning 6-0 on Sept. 9. 
The first home game since the start of classes brought a well deserved crowd of 276. The bleachers were awash with maroon caps, occasional jerseys and the thunderous pound of fan fits on metal bleachers made its resurgence at South Campus stadium. 
The Griz attack was just too much for Texas Southern, with UM's first goal coming just over four minutes into the game via a header from Taylor Stoeger. 
Montana never looked like it would lose control of the field, and most turnovers were quickly corrected to prevent counterattacks. The Griz outshot Texas Southern 32-2 in the whomping.
UM's second goal came from a shot from Sydney Haustein, her second goal of the season, around the 16 minute mark. Stoeger then made the score 3-0 when she scored her second goal of the match. 
Texas Southern struggled to gain control of the field, leaving Montana goalie Carmellia Xu largely untested. Xu had zero saves in the game and posted her first clean sheet against a Division-I team. 
The score would have been much higher if not for Texas Southern goalie Oriana Palacios, who had a total of nine saves in the game. 
UM's next two goals came only two minutes apart in the 36th and 38th minutes and were scored by Taylor Hansen and Skyleigh Thompson. Haustein scored the final goal of the match in the 61st minute to end the scoring at 6-0.
Montana received nine fouls compared to Texas Southern's seven, but Texas Southern was the only team to receive a yellow card.