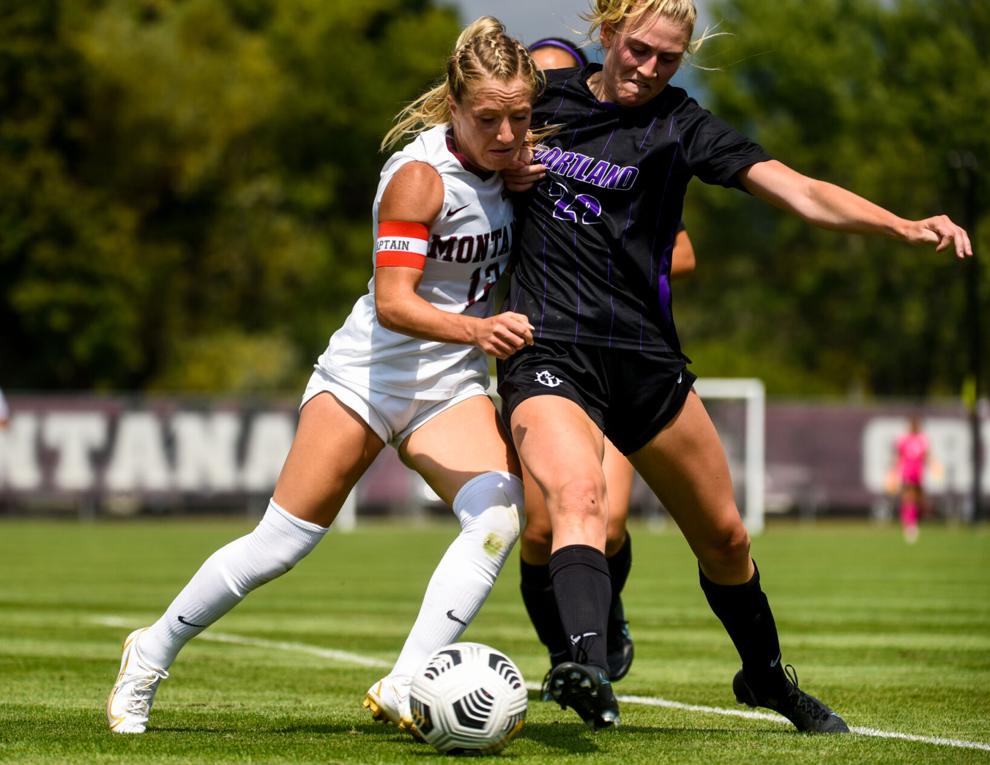 After a dominant performance in the Big Sky Conference Tournament, the University of Montana soccer team's season closed with a 0-3 loss to Washington State on the road in the first round of the NCAA tournament.
"It's time to stop losing in the opening round, right. It is becoming frustrating," coach Chris Citowicki said.
The Griz finished with an overall record of 13-6-1 and a stellar conference mark of 7-1-1. The single conference loss came against Northern Colorado on the road. 
After that loss, Citowicki often talked about how he figured out the key to scoring goals and being productive on offense. In UM's four regular season games after the Northern Colorado loss, it scored a total of eight goals. 
A star for UM throughout the season was redshirt freshman goalkeeper Camellia Xu, who won Big Sky Conference Goalkeeper of the Year and Big Sky Conference Tournament MVP. The 5'8" Canada native had 11 shutouts for the year.
In the match against Washington State at the NCAA tournament, UM's Ali Monroe nearly scored a goal early, but the Cougars ended up leading the Griz 1-0 at halftime. Washington State finished the game — and UM's season — with a 3-0 score. 
"I feel like we did a very good job of that. We hung around for as long as we possibly could. I'm very proud of the team for that," Citowicki said. 
Eight of UM's 11 starters will return in 2022. Graduating starters for UM are Taylor Hansen, Taylor Stoeger and Caitlin Rogers, who all were on the Big Sky Conference First Team.
Hansen has played more minutes than any UM soccer player ever and was the captain for the Griz this year. Stoeger led the team in scoring, while Rogers anchored UM's back line a year after breaking her leg. 
Washington State will face Tennessee in the next round of the NCAA tournament.