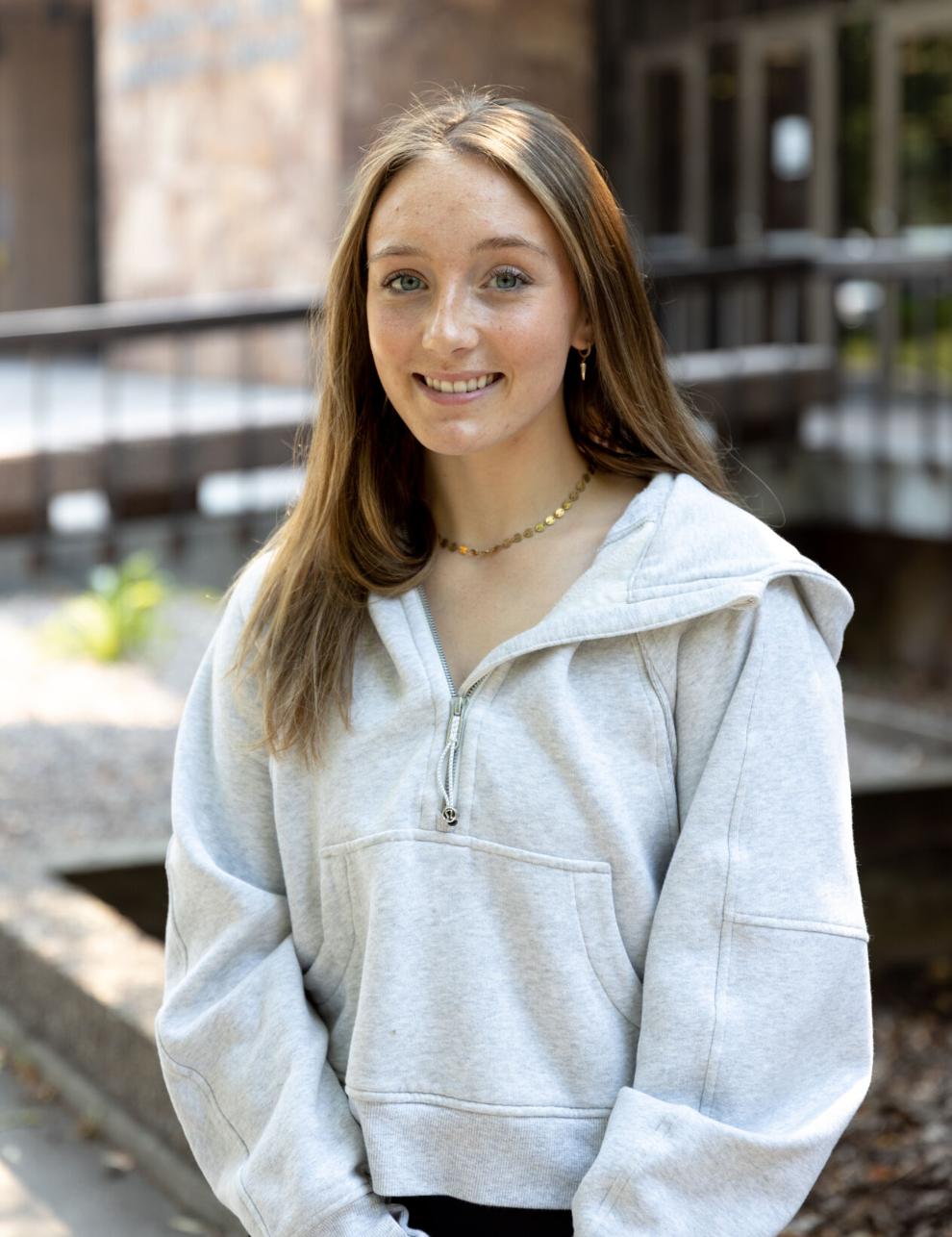 Isabelle Melton started the organization Soccer Soles when she realized that not all kids have access to gear they need to play the sport they love. 
She got the idea while volunteering at a summer camp for her local club, Helena Youth Soccer Association, or HYSA.
"I noticed that one of the players wasn't participating, and was often sitting off to the side, and so I went and talked to him and he let me know that he felt like he couldn't play with the other players because he didn't have shin guards or cleats," Melton said. 
This statement surprised her because it was something she had never to worry about in her own life. 
"When I realized that someone felt they couldn't play a sport I really loved, and found a lot of passion in, that made me want to act and do something about that gap in the community," Melton said. 
She started Soccer Soles the summer before her freshman year of high school in 2015. Partnering with HYSA, she formulated a plan for a donation system in which people could donate gently used gear and it would be distributed back to players in need. She started by distributing the gear herself, but the idea took off. Soccer Soles started in Helena, but gained a Missoula branch when Melton moved to go to the University of Montana. She passed on the Helena leadership to her cousin, Mia. 
Melton partnered with the Missoula Strikers to open another branch. This past winter, she also opened up another branch in the Gallatin Valley, where two fifth grade students, Isabel and Jack, are partnered with Montana Surf, Competitive Academy. 
Melton graduated in the spring and took an opportunity to go to Florida and intern at Disney as a park greeter at Epcot. So, she handed over leadership of the Missoula branch to Paige Mickelson, a UM freshman and political science major. 
Melton and Mickelson met when they were both working at the Mansfield Center on campus, and ran into each other a few times, but didn't really spend time together until they were both at a Missoula Paddleheads baseball game. They sat next to each other and began to talk about what they had in common: soccer. Mickelson played at Big Sky High School and works with soccer clubs in the area, like the Missoula Strikers and Montana Surf Soccer Club. 
Melton went to Capital High School in Helena, so the two quickly realized they had played against each other at some point in their careers. Mickelson was excited to take over the branch and give back to soccer players and the sport she's known her whole life.
"[Mickelson] has brought a lot of energy to the role that I really think is going to strengthen the branch in Missoula," Melton said. 
Mickelson grew up in Missoula and has played soccer her whole life, starting at age four. Her love for the game drew her into the idea of Soccer Soles from the moment Melton brought it up. 
As a Missoula native, Mickelson has been involved with all three soccer clubs in the area as either a player or a coach. Her connections with Missoula Strikers, Missoula Surf, and FC Missoula allowed her to easily take over this branch. She used these club summer soccer camps to gather donations and talk to parents and players about the organization's mission.
She gave them the opportunity to help, or to let her know if they need help, along with raising awareness for Soccer Soles and what it does. 
"To me [Soccer Soles] was a very cool opportunity to be able to use soccer for good, and for a different way, using the game I grew up loving as a way to support other people and nurture that feeling for others as well," Mickelson said. 
Since taking over the program, Mickelson has already been working on donation drives and getting in touch with influential people within Montana soccer. She met with Alexandra Long, a former U.S. women's soccer player who is interested in being involved with Soccer Soles. Long played for Gotham FC in New Jersey, but has since moved to Missoula. 
"I'm really excited because I grew up watching her on TV and she was one of my inspirations, and now randomly she's in Missoula, I'm doing this project…" Mickelson said. "It's a really crazy coincidence."
Montana Soccer Soles is also registered with the United Nations Division of Sustainable Development, which works on supporting sustainability for issues such as water and energy. 
The organization staffs local tournaments and tryouts to help connect players to resources they may need. There are direct and specific orders that people can place for equipment. Once the gear is collected, it is cleaned and then redistributed. Some other items they offer besides cleats and shin guards are goalie gloves, warmups and indoor shoes. 
Melton, Mickelson and the rest of the Soccer Soles team are constantly working to make sure young Montana soccer players can have their needs met and play the sport they love.