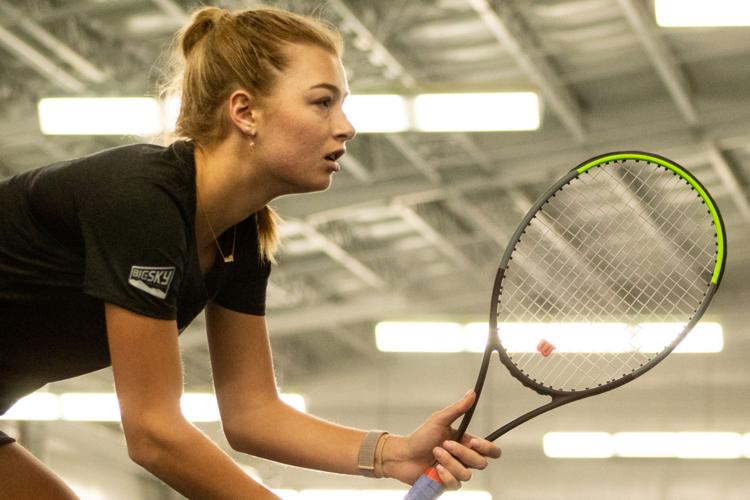 UM tennis athlete Olivia Oosterbaan traveled with the team to East Lansing, Michigan Feb. 9, where she took on an opponent who she faced many times in high school, Xavier University's Anna Roggenburk. Even though Oosterbaan had never beaten Roggenburk before, the UM freshman won a thrilling tiebreaker in front of her family. 
"She got a chance to show all stuff that she's been working on for the last six months," said UM head women's tennis coach Steve Ascher. "It was a special moment for sure." 
Oosterbaan's family traveled over three hours from her hometown of Hinsdale, Illinois, to Michigan to watch the match. She was the only athlete from UM able to pick up a win against Xavier. 
Prior to attending UM, Oosterbaan's attended Hinsdale Central High School, where she was a three-time Illinois state champion in 2015, 2017 and 2018. She was also ranked as a four-star recruit coming out of high school on tennisrecruiting.net's five-star scale.
During her senior season of high school, Oosterbaan was named Conference MVP. She ranked the 10th best prep player in Illinois and the 23rd best prep player in the Great Lakes region her senior year. 
When it was time to decide where to go to college, the decision wasn't hard for Oosterbaan. "I was looking to go out west, I've always wanted to experience that and be in the mountains," she said. "When I visited, I just really loved it (UM)."  She was also recruited by The University of Miami in Ohio and the University of Arizona. 
In late September, she made early strides for UM with a win at the Idaho State Invitational over Idaho State's Madison Fenske before she narrowly lost in the quarterfinal to Utah State's Annaliese County. 
In October of 2019, Oosterbaan upset UNLV's Izumi Asano 6-4 and 7-6 before advancing to the round of 16 at the Intercollegiate Tennis Association Mountain Regional in Las Vegas, Nevada. She was then able to take down Weber State's Ana Morett before losing to New Mexico's Alisia Manolescu.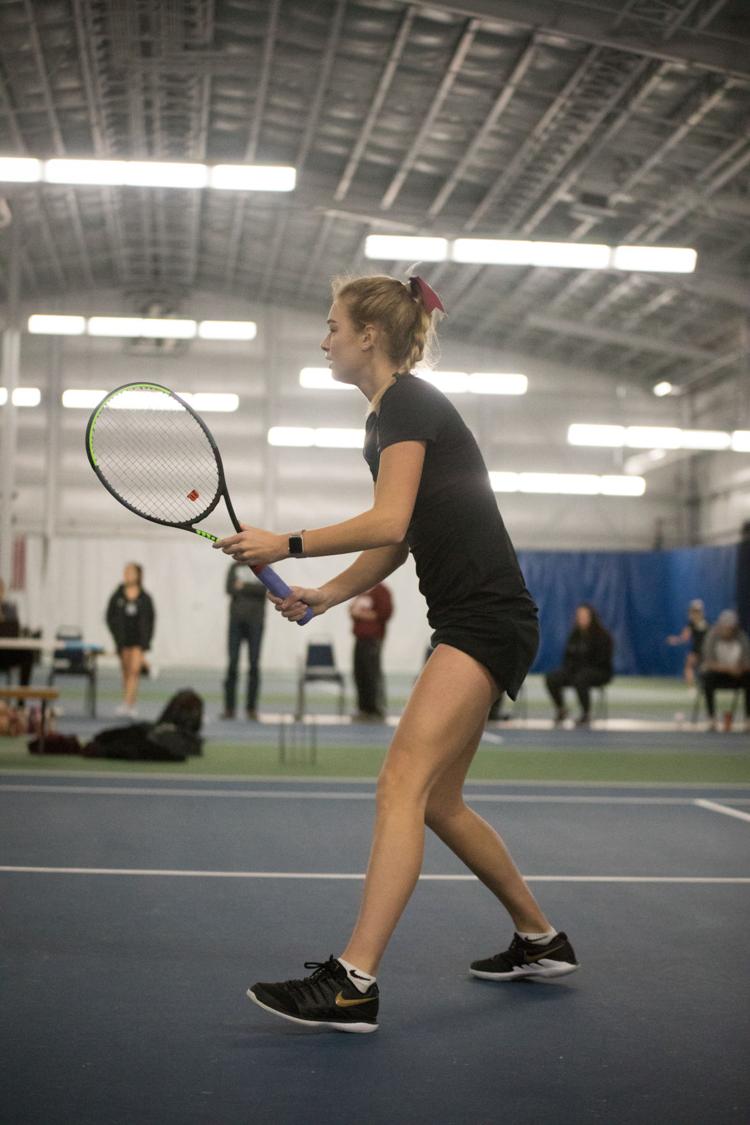 At the San Diego State Invitational in November of 2019, the freshman also went 2-1, including an impressive win over San Diego State junior Abbie Mulbarger. 
So far in 2020, the UM women's tennis team has started with a 1-6 record after a tough early schedule where it has taken on teams such as Minnesota, Utah and Michigan State. The team has no seniors and five of the seven athletes are sophomores and juniors. 
Montana's lone win was against Grand Canyon University, when Oosterbaan teamed up with Julia Ronney to win a doubles match 6-4. 
"The team has really helped me boost my doubles and singles game so far," Oosterbaan said. 
Oosterbaan has one singles win and two doubles wins so far in 2020. When asked if there's anything she has had to adjust to since moving to Missoula, she said, "being more outdoorsy. Everyone in Missoula is always up to something no matter what the weather." 
UM will travel to Northern Arizona on Feb. 27 for its next round of matches that will open Big Sky Conference play. The Big Sky Conference Championship will be in Phoenix Arizona on April 23.