The University of Montana women's ultimate frisbee team, Pillowfight, saw a big increase in membership this year, despite a downward trend of new participants in Ultimate throughout the United States.
According to USA Ultimate's membership trends in 2019, the number of new players is increasing, but the increase has been smaller for the past two years. In 2018, USA Ultimate noted a membership increase of 4.37%, as compaired to an increase of only 1.23% in 2019. However, recruitment does not seem to be an issue for Pillowfight.
"This is our first practice with all the new people, and we have like 22 people here, which is pretty great!" said Grace Stephens, a senior and co-captain of the UM women's Ultimate team. "Only seven people are returners, so it's a majority of new people, which is exciting."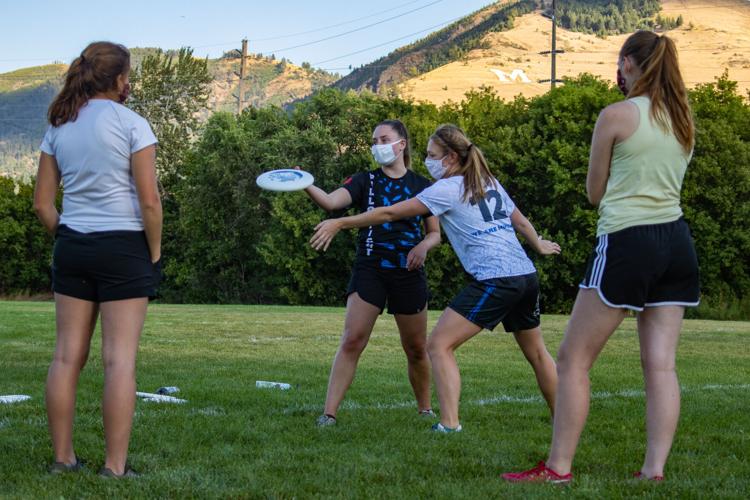 Pillowfight recruited students this year by posting about the team's practices on it's social media accounts, as well as running a table at the Bear Fair on campus.
"The whole point of this is to bring a sport to specifically women that a lot of women haven't played before," Stephens said. "We get a lot of women who have never played a sport before, so that's really cool to get to introduce them to this."
This semester will look a bit different. Usually Pillowfight would play in three or four tournaments with other teams. But coronavirus guidelines prohibit interstate travel for Ultimate tournaments. Even without being able to play in tournaments this fall, Stephens said that the team is excited to be practicing.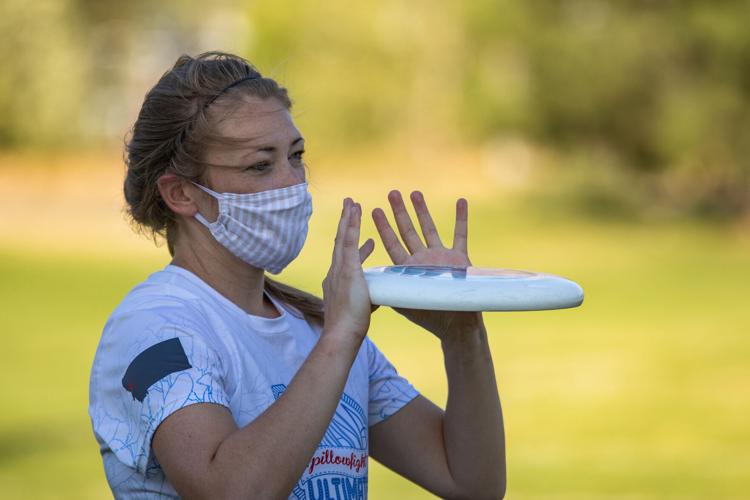 "I want us to just focus on being the best players that we can, even though that sounds kind of cheesy," Stephens said. "We don't really know when our season is going to start, or if we're going to have a season, so rather than focusing on the people we want to beat, I want us to focus on working on ourselves and working on us as a team, and being really close and communicating really well, and having a lot of fun doing all of that."
According to Stephens, Ultimate is unique in that the focus of the game is sportsmanship. Stephens said that, despite the rivalries in other sports, Pillowfight is very close with the women's Ultimate team at Montana State University. She hopes that they may get a chance to play against them this fall.
"You usually leave the field making friends with the other team," Stephens said. "That's what I love about this team, and this sport that I've made new friends."