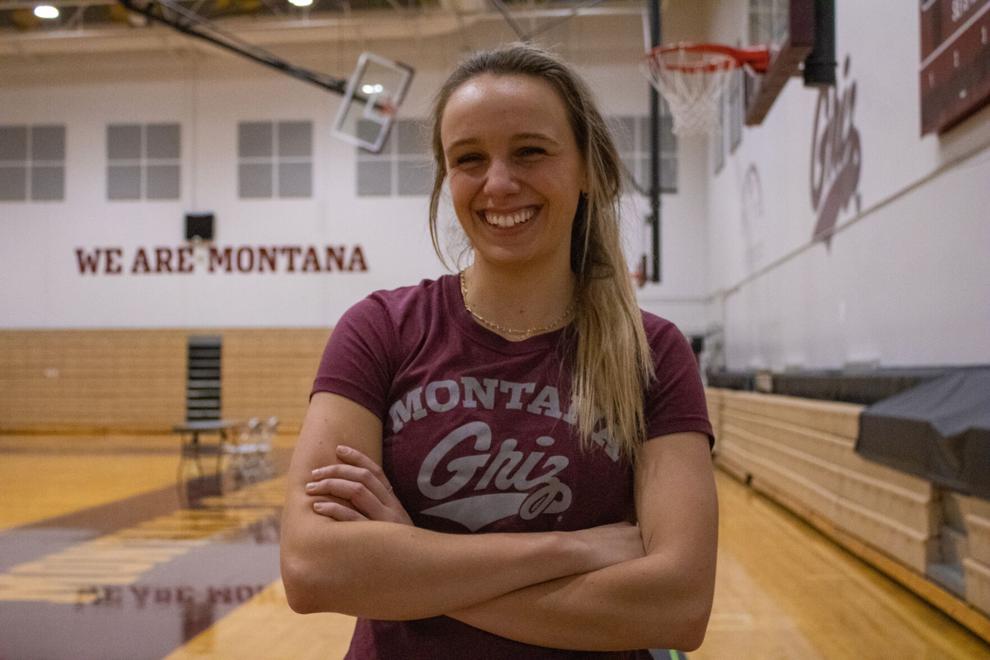 Morgan Radtke was originally recruited to the University of Montana to compete in high jump. As she developed her skills, she has worked her way into becoming a consistent performer in the heptathlon and pentathlon. 
"The really cool thing about [Radtke] is she is a very subtle leader on our team," said head coach Doug Fraley. "She's not a big 'rah-rah' person, but she does a really great job of leading by example."
The heptathlon and pentathlon are considered multi-events in track and field, and competitors compete in various events for a total ending score. A pentathlon, typically an indoor event, consists of hurdling, high jump, shot put, long jump and an 800-meter race. 
The heptathlon has all of those, but adds a 200-meter race and the javelin throw. These events take place on the same day during competitions.
Radtke, 22, started her career at the University only competing in high jump. But after she had an off-season training session she decided to move into multi-events. She said that high jump was always "her baby," but she did many different events over her high school career.
"I just felt like I had more to offer the team in terms of overall athletic ability," Radtke said. "I thought that maybe I could score some points for us in the multi and it worked out."
Fraley said Radtke is a great example for younger athletes who want to compete in multis because she is an efficient and positive worker. 
Radtke competes in multis, but also does individual events. This indoor season, she placed third in the Big Sky Conference tournament for women's high jump. She has placed in the top 10 for every multi event she has done in the conference. Along with competing in high jump and triple jump, she runs the 4x400 relay. 
Radtke knew she wanted to take a fifth year in college to prolong her track career, but also said her childhood coach, Lindsey Hall, coming to coach at UM had a big impact on her decision to stay. She competed in Mountain West Youth Track when she was younger, when Hall was her coach. Hall now coaches multis and hurdles for the Griz. 
"I know track is a super short time of my life and I wanted to make the most of it while I'm here," Radtke said. 
Radtke is originally from Drummond, a Class B school east of Missoula. Both of her parents went to Montana State University, so growing up she did not expect to become a Griz. Now, both Radtke and her sister attend UM. 
Radtke has been accepted into multiple veterinary schools to continue her education, but she chose to take her fifth season at UM. She has a degree in exercise science and is finishing her last year in UM's medical assistant program. Radtke is deciding between Washington State and Colorado State to continue her education next year for veterinary school.
Through long days or weekends of events, Radtke said her teammates keep her relaxed and having fun. Her teammates help her perform better and have a good time.
"When I have to do multis alone, I don't have as much fun, definitely," Radtke said. 
Coach Fraley said the team placed lower than they would have liked for this indoor season, but is looking to turn that around for outdoor competitions. 
"I think because the outdoor season adds events that indoors doesn't have, we have a chance to do better as a team outdoors because we have very good athletes that are gonna be able to contribute to our team that weren't available for us indoors," Fraley said. 
Radtke will compete in her final season and finish her degree in the spring before moving on to vet school. 
The Griz outdoor track season opens on March 25 at the Al Manuel Invitational in Missoula.