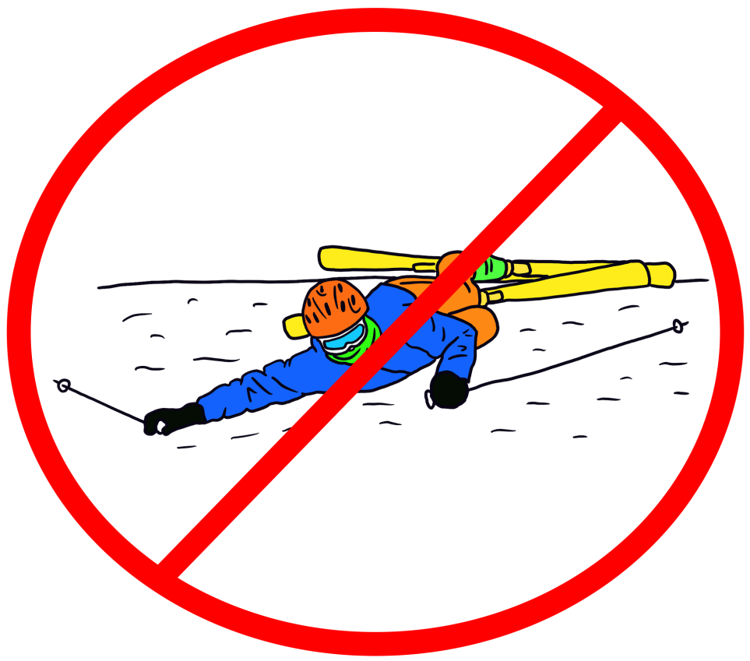 Many University of Montana students are about to experience skiing for the first time in Missoula. For newcomers, picking a good location, buying reliable equipment and learning the basics could take time and money. No need to fear, because local shop owners and ski bums have tips to make sure a person's first time on the slopes is a good one.
There are four popular mountains near Missoula. Snowbowl, located just minutes north of Missoula, is the closest ski resort. After Snowbowl, the drive to nearby ski areas gets longer. But because it's so close, Snowbowl has the most expensive rates and features, with a student season pass going for $576
Lookout Pass is located at the Montana-Idaho state border off of I-90, roughly an hour and a half away. Lookout has the cheapest student season pass, at just $129.
The Lost Trail ski area is south of Missoula, off of Highway 93 near Sula, Montana. It is a two-hour drive and does not offer student season passes. Instead, Lost Trail charges $524 for a season ticket.
Discovery ski area sits just south of Philipsburg, Montana. It's an hour and 45 minutes away from Missoula and costs $430 for a student season pass. Disco also offers a second-semester only rate of $225.
The price to buy a day lift ticket does not vary as much as the season pass. Lookout Pass is the cheapest and Discovery is the most expensive, at $43 and $52, respectively.
"I first snowboarded Marshall mountain before it closed over a decade ago," said Board of Missoula employee Thane Morin. "Now I go up to Snowbowl almost every weekend during the season."
Morin has been snowboarding since he was 12. Now he sells skateboards and snowboards at the Board of Missoula, a skateboard and snowboard shop on Higgins Avenue.
Morin said a mistake first-time skiers often make is buying all the equipment before even learning how to ski. "I have seen people spend almost $1,000 dollars when they first try skiing," said Morin. "When they hit the slopes, they immediately knew they wasted money."
All ski resorts will rent you equipment for roughly $40-50 a day. Local shops around town, like Board of Missoula, offer slightly cheaper rates to rent snowboards, boots, and helmets.
Mini Ford, the co-owner of the Sports Exchange, said another mistake beginners often make is deciding not to take lessons. According to her, all skiing locations have lessons for beginners.
"Learning from a friend will not be fun," Ford said. "They will get impatient and leave you behind."
Clothing might seem easy to buy, but Ford explained that there are certain items to look for when buying outerwear. "All skiing jackets should have a powder belt," said Ford, "which keeps the upper body dry when a person falls. Another key feature is armpit ventilation, which Ford said is supposed to prevent people from overheating while keeping them dry.
Skiing and Snowboarding Club president Henry DeLuca said the best place to buy ski equipment is at local swap meets around town. "The SOS Ski Swap happens every year in the second week of November," DeLuca said. "Everyone is pawning off their old gear."
Many swap meets feature newer ski products that experienced ski-bums want to replace with top-of-the-line equipment.
"If you are going to buy anything for skiing, you should invest in a good pair of boots," Ford said. Ford explained that ski boots make direct contact with a person's body, and renting a pair could result in them not fitting correctly, causing discomfort and even injury.
Ford, Morin and DeLuca all agreed that buying skis from Goodwill is a big mistake. Ford noted that some of the skis could have braces as much as 10 years old, which many ski resorts would refuse to touch if a person asked to wax them.
"Unless you really know what you want, you should only buy from more reputable places," Ford said.
Deluca added that skiing and snowboarding are super fun sports, but starting off alone for the first few times can be tough.
"There is a learning curve, which can totally suck if you're out there freezing your buns off and rolling around in the snow the whole time," Deluca said. "So find someone to laugh at the mistakes and enjoy being out there."