In a typical year, there are approximately 15 teams for each of the fall intramurals — soccer, football and volleyball. This year, though, there are only enough people for six soccer and football teams and five volleyball teams.
Natalie Hiller-Claridge, the senior assistant director of intramural sports and youth camps at the University of Montana campus recreation center, said that she could only speculate as to why fewer students have signed up this semester.
"I think that people will make a choice not to participate in activities with a risk of COVID, and with sports, the risk is there," Hiller-Claridge said. "Coming to campus for sports is not a priority, and there are also less people on campus in general."
The Big Sky Conference canceled all fall sports due to COVID-19 concerns, yet several of the coronavirus clusters on campus have been traced to UM athletics, as athletes in several sports continue to work out and practice together.
Intramurals, though, are run separately by the campus recreation center, and have been allowed to continue, even though a single game of soccer can put 22 or more players on the field.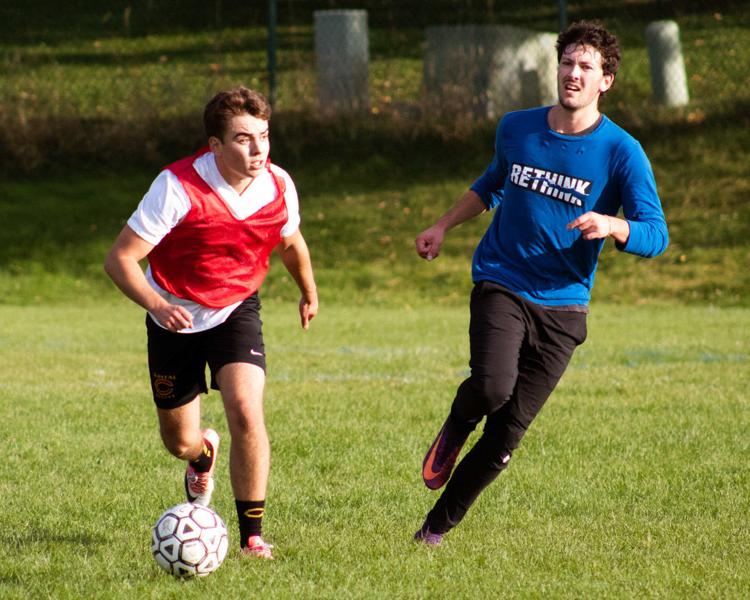 Julian Emond, a second-year MBA student, said that he feels safe playing intramural sports this year despite the risks of COVID-19 risks because of the safety measures put in place by campus recreation.
According to Hiller-Claridge, these precautions include practicing and competing outdoors, wearing masks (both players and spectators), cleaning balls and equipment, and pulling teams who have been exposed to COVID-19. Two teams, one volleyball team and one football team, were pulled out last week for potential exposure, she said.
Emond is an intramural soccer captain, and this is his ninth season participating in sports organized by the campus recreation center. Emond has participated in intramural sports as an undergrad and now while in graduate school at UM, in both fall and spring sports. In addition to saying that he felt the season has been safe, Emond also said that changes haven't been that noticeable.
"The atmosphere is so fun, and it's a great way to meet up with friends and remain active right now," Emond said. "It's really the highlight of my week."
Jennifer Kieffer, a senior sand-volleyball captain who has participated in intramural sports for the past three years, noticed a few general changes to the usual season. Normally, she said, the volleyball season goes longer, teams play inside and there are a lot more teams participating. Kieffer wondered if the outdoor setting might act as a deterrent.
"We're playing through October, in the outdoors and at night, so I could see where that would be unappealing to some people," Kieffer said.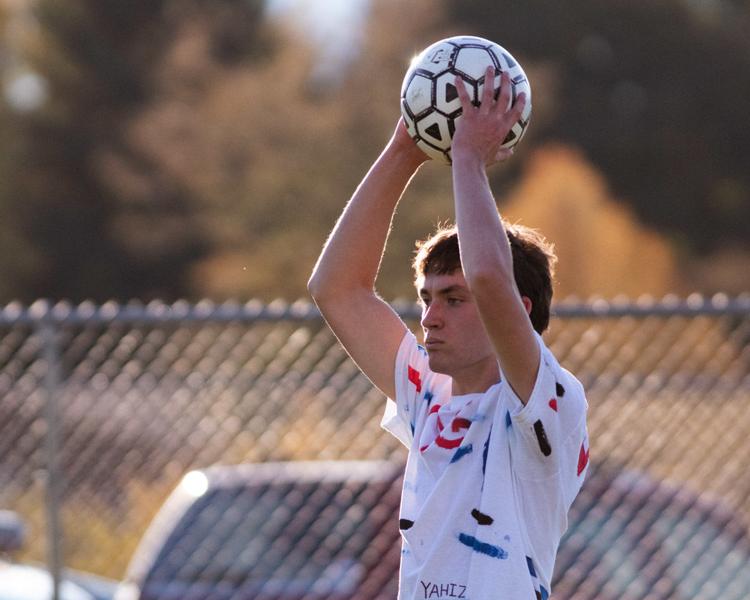 However, she agreed with Emond that, overall, changes feel minimal.
"Once you're there it doesn't feel very different," Kieffer said. "Everyone's there playing and having fun. It really feels normal once you start playing."
Emond said that he has appreciated that sense of normalcy this year, and that he hadn't heard of any students who chose not to participate in intramurals due to coronavirus risks.
"All of my teammates have come back really enthusiastic to be playing again," he said.
He commended Hiller-Claridge for her work in making this season of intramural sports possible. "She's done a great job of allowing for us to still play this year while making it feel responsible and safe."
The remainder of the fall intramural schedule can be found on the campus recreation page of UM's website.