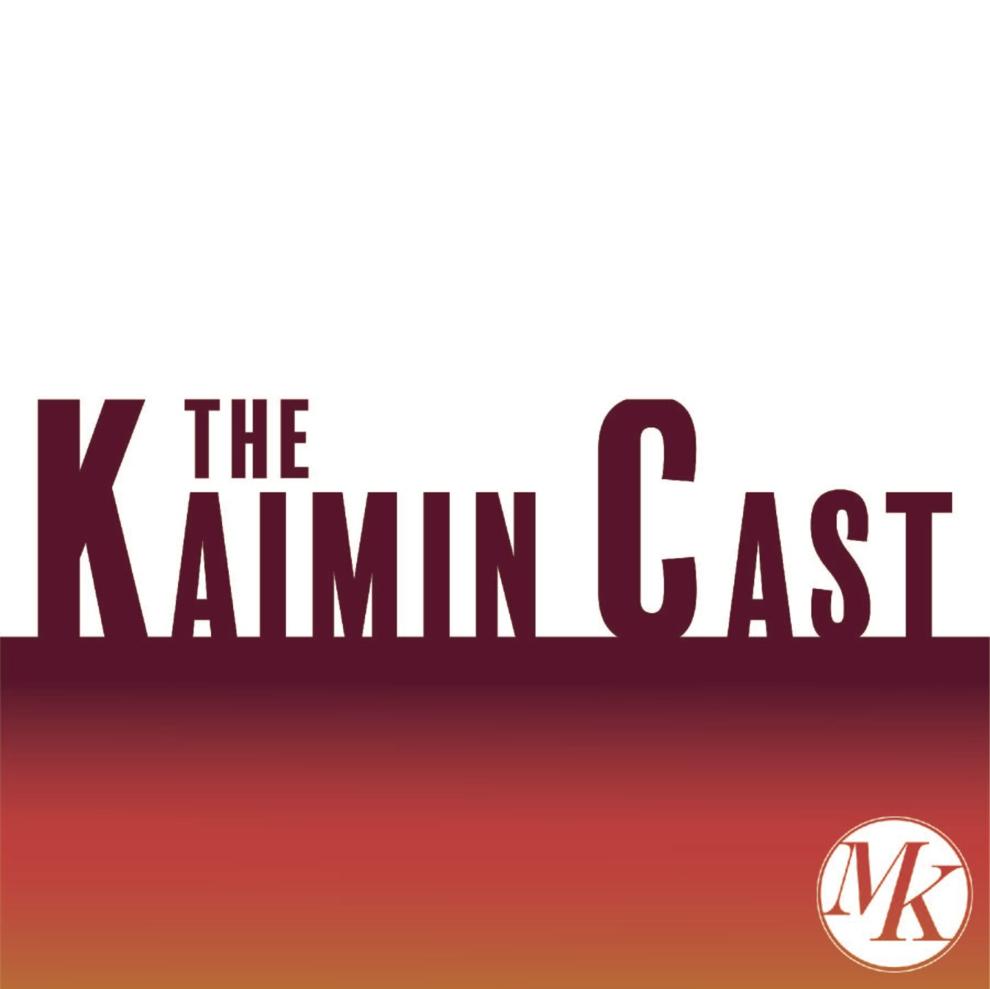 I'm Alyssa Tompkins, and this is the Kaimin Cast for the week of September 19th, 2022. 
This time, we'll look closer at fentanyl use in Montana and how it impacts the University of Montana and Missoula communities. 
Fentanyl is a potent opioid used most commonly for pain relief that is making its way to Missoula. Fentanyl is often prescribed in very, very small doses often after surgeries or pain management for severe injuries, usually in the form of a patch. The Montana Department of Justice reports that from 2017 to 2021, the amount of fentanyl-linked overdose deaths increased by 1100% in Montana. There have been 34 confirmed deaths where fentanyl was involved as of May. With these figures still on the rise, one service organization at the University of Montana is focused on harm reduction. 
Students for Sensible Drug Policy, a student-run education and service organization here at the University of Montana, is one of 200 chapters across 32 countries. The group believes in harm reduction. If that's a new term to you, it's any action that reduces the risk of having a negative experience. With regard to drugs, it's a set of strategies to reduce negative consequences associated with drug use and incorporate strategies from safer use to abstinence. 
Michael Layeux is the president of the Missoula chapter of Students for Sensible Drug Policy. The organization provides fentanyl testing strips, Narcan, cards with easy-to-read charts showing which drugs and other substances are and aren't safe to combine, and much more. 
"We provide information, honest information, about various drugs and combinations and interactions. So we work very closely with the Missoula city county health department, all nation's health center, Open Aid Alliance and a few other wonderful organizations in town to provide those things," Layeux said.
Fentanyl is a Schedule II narcotic. That means it has a high potential for abuse and addiction. That could potentially lead to severe psychological or physical dependence. To give some context, other examples of Schedule II drugs include cocaine, methamphetamine, and methadone.
According to the Centers for Disease Control and Prevention, "over 150 people die everyday from overdoses related to synthetic opioids like fentanyl." The CDC says that fentanyl is roughly 50 times stronger than heroin. Fentanyl is often mixed into other drugs because it is cheap to produce and increases the potency of the drug. 
To put it in simple terms: a little fentanyl goes a long way.
According to the Drug Enforcement Agency, two milligrams of fentanyl is considered lethal. But, many counterfeit pills that have fentanyl in them contain up to five milligrams of the drug.
That's more than two times the lethal dose. 
Fentanyl is often added to powders, like cocaine, and capsules and pressed pills like Xanax and Oxycodone M30s. Most of the time, counterfeit pills are designed to look as similar to their legal counterparts as possible. Because of this, it is important to be wary of a pill with unknown origins. 
"And so, fentanyl-- as in terms of just an explanation of how small of a dose might be necessary. It's about 100 times more potent than morphine. So 100 milligrams of morphine is about equivalent to 10 milligrams of heroin, which is about equivalent to one milligram of fentanyl. Now, the reason that fentanyl is a problem for many folks is because the drug market is unregulated. And so there's something called the chocolate chip cookie effect, where fentanyl can be found in hot patches and a bag of powder, let's say but if you test one small area of your powder, you may not see fentanyl in your compound, but it still may be there in chunks or globs," Layeux said. 
The members of Student for Sensible Drug Policy believe that even though discussion of drug-related overdose and overdose prevention might be intimidating to some, they should still be spoken about. 
Students for Sensible Drug Policy and Open Aid Alliance are both resources for students to find fentanyl testing strips in Missoula. These strips are easy and quick to use and could be the difference between taking a laced pill or not. In addition to saving lives, these testing strips also provide a sense of empowerment to many users. They allow people to make informed decisions about their drug usage. 
In addition to fentanyl testing strips, Naloxone, another name for Narcan, can be found through SSDP or Open Aid as well. It's a good thing for everyone to have on hand--whether you use drugs or not. 
Narcan is an FDA-approved medication designed to reverse overdose symptoms in the case of overdose. It's an opioid antagonist—meaning it binds to opioid receptors to reverse and block the effects of opioids, such as heroin, morphine, oxycodone, and of course, fentanyl. 
Pharmacies like CVS and Walgreens carry Narcan, which is available without a prescription. In Montana, you can even have it delivered within days. 
Open Aid Alliance, a non-profit organization in Missoula, is another resource for students to reach out to if they need help making informed decisions about their drug usage. Open Aid Alliance provides fentanyl testing strips, Narcan, and other harm reduction equipment to Students for Sensible Drug Policy.
"Yeah, we offer free hepatitis C, HIV, Chlamydia, and syphilis testing for our participants. We also have a very affordable rate for folks seeking testing who are not our syringe services participants. So we're open to the whole community. We offer folks a harm reduction approach to therapy, as well as case management services. Folks with substance use disorder may feel like reluctant to go back into treatment. So we try really hard to make this a place where we meet people where they're at and hold space for the medical trauma that happens in this community, and we want to be a safe place for everyone. So we definitely create, like, just a very, like needs-met type of service for mental health, for sexual health, for safe supplies," said Hollis Bubbard.
That was Hollis Bubbard, a harm reductionist in Open Aid Alliance's syringe services program. Open Aid Alliance and Students for Sensible Drug policy work in tandem to provide the students at the University of Montana and the greater Missoula area with tools for harm reduction. 
In 2020 Students for Sensible Drug Policy worked for over a year to pass the University's Medical Amnesty policy. The policy ensures students who consume prohibited substances like drugs or alcohol on campus can get medical help if they overdose or need help. The bill passed unanimously through the ASUM senate in 2020 and 2021.
In addition to protecting students from academic sanctions if they call for help while under the influence, the medical amnesty program also helps to ease the tension around drug use. 
"These medical amnesty policies work to reduce stigma and the harms associated with drug use and alcohol use by incorporating policies that prevent the administration from taking undue or excessive sanctions against students who are potentially engaged in an activity that is dangerous because of the unregulated drug market. And so if a student or students friends are in a dorm or in the Lewis and Clark villages, they can reach out to anyone, emergency personnel are the university if there's a real or perceived overdose event, and they would have no academic sanctions brought against them. And they also have legal protections under House Bill 3333. Here in Montana, that's the good Samaritan Law," said Layeux
Fentanyl use is on the rise in Montana, and the why behind it all isn't a mystery. Like most things, the cheaper the product is to manufacture and distribute, the more it is made and sold. 
"COVID played a huge impact in the last three years on fentanyl in the streets. When the United States closed their borders, as did many countries due to covid, it shutdown much of the drug supply here in America. And so all of the drugs that were in America had to be continually cut down. And so fentanyl was a very cheap and very potent way to stretch the drugs that we did have in this country," Layeux said. 
But, despite the policies in place to help student it's important for students to be aware of what to do in an overdose. If someone around you is showing signs of opioid-related overdose, the first thing to do is call 911. The signs of overdose can include blue fingertips, pin-point pupils, and low-to-no breathing. 
Next, properly administer Narcan if it's available to you. Keep the person awake and as focused as possible. Talk to them,  give them something to look at or something to talk about until further help arrives. Never leave the person to search for help. Stay with them until the paramedics arrive. 
"Well, we have a maxim in the harm reduction community, which is never use alone. When people are highly stigmatized, they often seek their drug use on their own terms and in their own way. And they don't want to feel the shame and stigma associated with that. And so we want people to begin being open about their drug use with one another and say, Hey, whether or not I use drugs regularly, I might want to try a drug this weekend. I want to make sure I have friends and family around me or people whom I can truly trust with my life that can say, hey, if anything happens here, can you make sure that we have Narcan around or can we test our compound to make sure it doesn't have fentanyl in it using fentanyl testing strips and educating ourselves about what our drug is supposed to do? And identifying if something is a problem. Another one of the best maxim's in our community is start slow. You can always take more of a compound, but you can never take less," Layeux said. 
With fentanyl use on the rise, it is important to be aware of the risks involved with drugs. Always do your best to be sure that the drug you're taking is not laced. This can be done by using fentanyl testing trips and being sure you know where you are getting them from. As said before, knowing your risks and how to reduce them can save your life. 
In other news, the new Alpha Tau Omega frat is forming this semester, and we'll look at how UM is addressing its mental health resources here on campus. 
And in arts, UM is reimagining death in a series, and a review on the Montana Repertory Theater's car-based play.
To learn more about any of these topics, visit montanakaimin.com or read our paper coming out this upcoming Thursday!
For this week's Kaimin Cast, I'm Alyssa Tompkins, next week Elinor will join you for a look at the PEAs farm and an internship opportunity for UM students to learn about local and sustainable farming. We'll see you then!