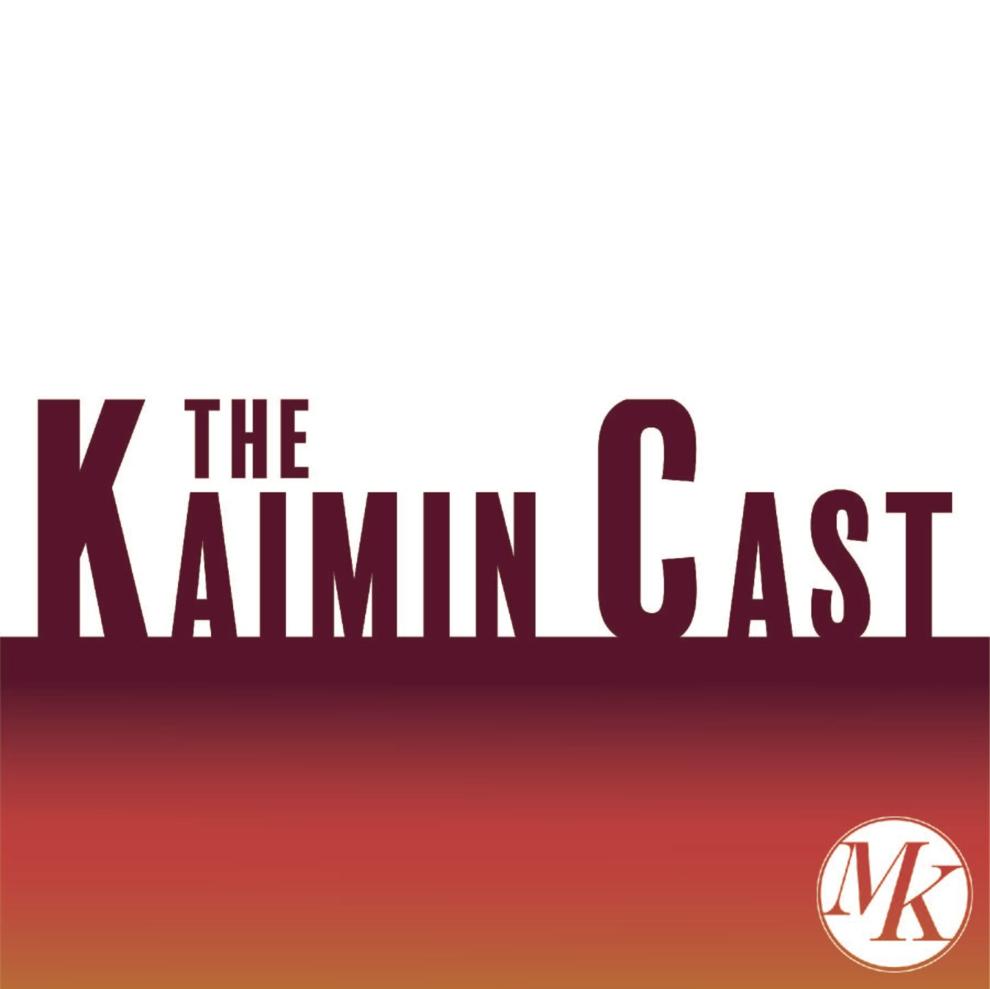 Have you ever stopped to think about how much money you spend on DoorDash and delivery apps like it? Have you ever asked yourself why you even order on the app? This week, we'll look at the notorious food delivery apps and how they have built an empire on the backs of college students.
I'm Clayton Murphy, and this is your Kaimin Cast for the week of February 27. 
DoorDash starts all orders with a service fee, usually between 10 and 11 percent of the order's cost. On top of this is a delivery fee that can cost close to 6 dollars on some orders. And if you have a soul, you'll also tip your driver. Not wanting a full meal? Doordash charges an additional $2.50 on small orders in some places. Not to mention how some menu items are marked up on the app.
Luckily, Missoula doesn't have a restriction on order sizes, but a drunk slice from Pie Hole can still become a serious investment. You'd think fees like these would drive notoriously broke students away, but it's just the opposite. Connor Dunlap, a political science major from St. Regis, is a little embarrassed by how much he uses the app.
"Oh, God. It's at least two to three times a week. It mostly just comes down to laziness if I'm gonna be honest. I'll get home and I'll have something I can make in the fridge and I'm like 'That's gonna take like 45 to an hour before I'm gonna be sitting down and eating something.'"
But Dunlap isn't just lazy. The senior's schedule is packed, and on certain days he just doesn't have the time or the energy to cook himself a meal. On Tuesdays he has classes from 9:00 a.m. to 6:00 p.m., finishing things off with an hours-long lecture.
"And when I sit through a three-hour lecture, the last thing I want to do is get home and be like, 'Okay, now I'm gonna stand in the kitchen for the next hour and a half.' I would much rather like sit down after a long day on my couch and even catch up on my homework than spending that hour constantly on my feet prepping a meal."
Cooking for yourself can seem impossible after a day full of classes. Students like Dunlap who live off-campus and can't rely on school meal plans can easily rely on delivery. Dunlap says he sees a lot of similar habits in his friends.
"I will constantly get home and my roommate has friends over, and I'll sit down and 10 minutes later I hear a knock at the door and someone's like 'Oh, that's my McDonald's.'"
But students' habits aren't entirely to blame. UM business professor Jason Triche says that the DoorDash app is designed to be convenient.
"Any user interface for any application really has two dimensions. It's ease of use and ability to adopt."
Triche has a doctorate in information systems and quantitative sciences from Texas Tech and has worked in technology and management consulting for about a decade.
"Ease of use is the idea that users can use a system without having too much prereq knowledge – we know where buttons are, we know what a 'next' button will do. We can expect what the next screen will deliver. The ability to use or adopt a system – it's easy to download the app, it's easy to use the app."
It's no wonder DoorDash's marketing is so powerful; according to research group InsiderIntelligence, DoorDash spent $835 million on sales and marketing in the first fiscal half of 2022, a $75 million increase from 2021.
It seems that most of DoorDash's success can be attributed to marketing and its accessibility, so we sat down with Triche to make a mock order on the app and see what he noticed. 
"First of all, the colors, the icons, the placements, I mean, they have a nice picture of a pizza right here. it's all right here."
When users open the app, they're met with categories at the top of the screen, a selection of coupons, and large images of food from nearby restaurants, all in a bright white and red theme. Each restaurant has its own tile with a picture, distance, rating, delivery time and delivery fee.
"First, I'm looking at the time, right, because I am not planning very well right now, so I need faster pickup. And for me, I maybe don't look at price so much, I'm looking at delivery time."
An order on DoorDash takes place over four different screens: the first is where users pick an item to order, the second customize the item if applicable and the third gives an estimated delivery fee and tax. This is also where users can apply any coupons. 
"Love it. It's 30 minute delivery. Super excited. I can eat lunch in 30 minutes."
The fourth and final screen gives delivery options, an option for a driver tip and your subtotal.
And so pricey right now – $25.50 for a pepperoni pizza delivered in 30 minutes. And then we have express delivery for another $3. So now we need to add a tip for the dasher. 
All these screens might seem counterintuitive for convenience, but Triche seems to think it's by design.
"By the time I get to the end, I see the price and by then I've committed so much time and effort to doing this. I'm not gonna back out now. It's delicious and it's coming in 30 minutes, so I'm probably gonna pay this full price, which is $10 more than what we originally saw two screens ago. That's very smart of the app to do that."
For students who live on campus and have meal plans, it's a little easier to save money. But for some, DoorDash is a savior when that meal plan money runs out too soon. Wildlife Biology major Etienne Depew is an RA in Miller Hall. He says he spends around 80 bucks a month on the app, and he tries to limit it to the weekends when he runs out of money on his meal plan.
"I have the all-campus meal plan, meaning that anywhere you can spend money on food on campus, I can spend my money. I get $75.00 allotted to me every week starting Monday. On the weekends I might not have money on my meal plan, so I'll order DoorDash."
Depew thinks UM's meal plans are definitely adequate, but his own spending habits leave him ordering out on some weekends. He realizes he could save money by picking up the food himself, but he doesn't have a car on campus and appreciates the convenience.
"It just saves time and I can do more work while I'm in the dorms and the food's coming rather than going out myself."
DoorDash does offer some ways to save. Dunlap says some of his friends are taking advantage of their collective use of the app – they're all pitching in on a subscription that'll save them some money.
"A bunch of them are going to get DashPass. By the amount I order, I should just get DashPass at this point."
For the unfamiliar, DashPass is a monthly $10 DoorDash subscription that offers users a $0.00 delivery fee and lower service fees on orders over the $12.00 minimum. DoorDash also offers a college student-exclusive subscription for $4.99.  
It makes sense – students will shell out hundreds of dollars – with or without discounts – for the sake of convenience and comfort. But is it worth it? No matter how he or his friends tried to justify it, Dunlap still saw how dangerous the app can be.
"Sometimes that convenience can draw you in. It's so much easier to order the food, but it's gonna cost you more money in the long run. I just can't spend $30 to DoorDash myself $10 worth of McDonald's right now."
Triche thinks that the popularity of third-party delivery apps is due to calm down, and with that so should delivery prices. No matter what, it seems like DoorDash has cemented itself as a cornerstone of college life, among the likes of light beer and ramen. 
In other news, your YikYaks might not be as private as you think.
And in arts: A visiting artist inspires students to see beyond the mundane.
And finally in sports: read the Big Sky Conference Tournament preview for both the Griz and Lady Griz basketball teams.
Next week, listen as Alyssa Tompkins dives into the world of the Grizzly pool.
For this week's Kaimin Cast, I'm Clayton Murphy. See you next week.