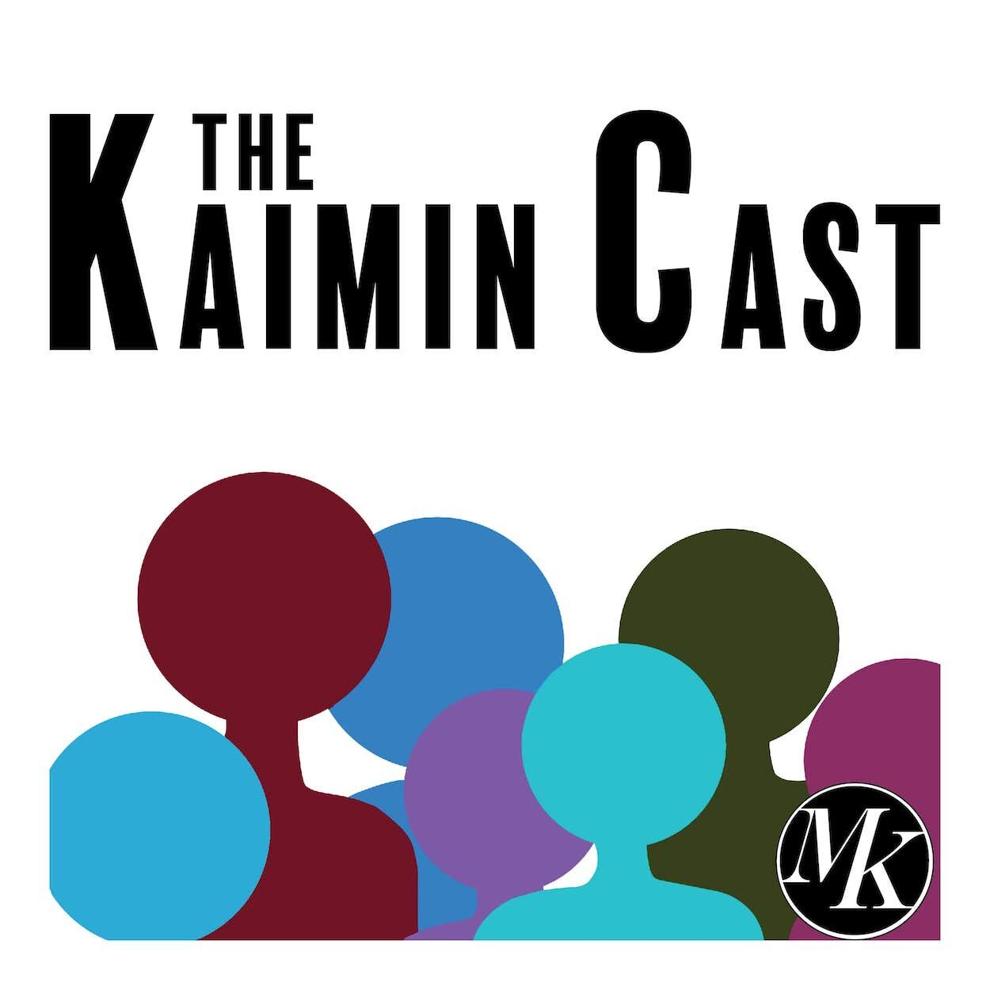 Austin Amestoy: From the Montana Kaimin, University of Montana's independent, student-run newspaper, this is the Kaimin Cast for the week of Oct. 4.
I'm Austin Amestoy. National Hispanic Heritage Month runs every year from Sept. 15 - Oct. 15. But for one University of Montana wildlife biology professor, celebrating heritage is a way of living, not a yearly event. As a relatively new professor at UM, Dr. Erim Gómez is bringing a strong connection to his culture and his love for the outdoors into his classroom, hoping to encourage his students to do the same. This week, Kaimin  Photo Editor Antonio Ibarra celebrates Hispanic Heritage Month with the story of how one Hispanic American professor is inspiring students to achieve success. 
---
Amestoy: Antonio, I am so happy to have you on the podcast this week with our very first profile of the year. I know it could not be in better hands.
Antonio Ibarra: Hi, Austin, thanks so much. I'm so excited to be here — and thanks for the opportunity.
Amestoy: Well, of course. Antonio, I want to start off today by taking us right into professor Gómez's classroom. I know you recently sat in on one of his classes, so tell us a little bit about what that experience was like.
Professor Erim Gómez: "Do you want to do your announcement?"
Ibarra: "Oh, yeah. Um, so I'm working on a story. I'm writing a profile about Dr. Erim, so I'm just going to join your class for one day and just kind of see what it's like."
I attended his wildlife careers class. It was actually really interesting. After talking with Dr. Gómez, you pick off a really enthusiastic professor who really likes to engage with the students and in the classroom.
Gómez: "The reason I want to talk about hunting, the ethics one way or the other, is because whether we like it or not, it is a big part of wildlife management, especially in the United States."
Ibarra: He asks a lot of questions. He just loves having students participate in classroom discussions. And he also likes checking in on how his students are doing with the classwork.
Gómez: "Oh, say it a little louder." 
Student: "Teddy Roosevelt." 
Gómez: "Oh, Teddy Roosevelt, yeah, Teddy Roosevelt."
Ibarra: And if they're having like any problems outside of school, and how he he could be of help, and perhaps a mentor to his own students.
Gómez: "So what we're going to do now is we're going to switch to, let's see, a review."
Amestoy: So, Antonio, it sounds like Gómez leads a really interactive and sort of high-energy classroom. But I'm wondering — how long has he been teaching at UM? 
Ibarra: He's been UM for nearly a year and a half — close to two years. Before coming to the University of Montana, he taught at Gonzaga University. After that, he moved on here. So he's relatively new; he's only an assistant professor in the wildlife biology program. So he's looking to move up the chain and is working toward getting tenure in his position.
Amestoy: Antonio, I want to know how Gómez made his way to UM, and how he found his passion and drive for wildlife, and, as we'll discuss later, his passion for increasing diversity in scientific fields. So let's start with the basics. I'm wondering who exactly is Erim Gómez and how did you find his story the first time?
Ibarra: Erim Gómez is a Mexican American professor. He's originally from California, where he lived until he was 11 years old. After that he and his family and his three siblings, they moved up to Oregon to the town of Coquille near the southern Oregon coast. And how I found out about this professor was actually through social media. He's just very active. He likes posting funny Instagram stories and educational stories about wildlife biology, and through other students that have been in his classroom and have experienced firsthand how didactic he is and how enthusiastic his classroom tends to be.
Amestoy: You told me earlier, Antonio, that Gómez's parents are originally from Mexico and you said he grew up in Southern California, but I'm wondering, what was his childhood like for him? Were there a lot of cultural influences growing up in a Latino household?
Ibarra: Yeah, that's one thing that he highlighted a lot. Living in a Latino household meant that Spanish was one of the main languages that he spoke and in the town of Southern California where he grew up, which is Oxnard, it's primarily a Hispanic and Latino community, so Spanish was predominantly spoken around. He remembers just a lot of family gatherings and just being really connected with this community, and especially through dancing, which we can talk about later. And he's super passionate about but there was just this tight-knit community of Hispanic families just being very interconnected and supportive with each other.
Amestoy: So when he moved to Oregon, it sounds like he moved into sort of a large family ranch. Did he tell you at all what that transition was like for him?
Ibarra: Yes, it was kind of a culture shock for him at first because the town of Coquille was smaller and predominantly white. So he and his family were one of the few people of color around town, and because they moved to this 80-acre ranch, which his dad purchased with the money that his family had been taking for a while because he wanted land of his own and he just loved the area and wanted to have it there. He pretty much felt isolated, but isolated in a good way because he was able to connect more with his family and experience wildlife conservation firsthand by working at his family's ranch.
Gómez: "That garden we actually — I remember one of the most spiritual experiences I've ever had in my life was eating a caldo de pollo, and everything minus the spices — heck, even the water came from our 80 acres. The corn that we had in there, the carrots, the chicken, the potatoes, right? The water came from our spring, right? That was to know that, you know, I was having a meal from our land. I just can say it was a spiritual experience."
Amestoy: You had been curious when you mentioned it earlier, Antonio — I don't want to move too far on without talking about the importance of music to professor Gómez. How big of a role does music and dancing play in his life?
Gómez: "Oh, my favorite style is cumbia. I dance cumbia, bachata and merengue, I I've done some tango, but I'm not that good at it."
Ibarra: He loves to dance cumbia. Cumbia is a genre of Latin music.
Gómez: "That one. Natalia is another one, that was "Nunca es Suficiente." My second favorite.
Ibarra: What he loves about it is that he just feels joy, and he feels present in the moment when he gets to dance. And that's something that he's been missing ever since he moved to Montana. So he's been on the lookout for Latin dance nights to be able to enjoy that part that he just misses from his home and from doing it with his family.
Amestoy: So that's what Gómez's experience was like growing up, but what drew him to science originally? Was there anything that sparked that interest in the outdoors for him?
Ibarra: Yes. He was fond of National Geographic, and he made this very clear. And I connected with him because, as a photographer,  NatGeo is just amazing in what it does and how it presents science visually and in written format.
Gómez: "First of all, I mean, I have to give credit to National Geographics and David Attenborough documentaries. It made me realize that there was an opportunity."
Ibarra: And through documentaries that David Attenborough narrated, so that was his big introduction to science. At a young age, when he was in middle school in high school, he had this professor, Norm Devereaux, who taught him biology throughout middle school in high school. He was a big mentor in his life.
Gómez: "In high school, we had a fish hatchery on campus, so that was my first real experience, you know, at the age of 16, going and learning about, 'how do you propagate this species that's in peril?'"
Amestoy: So he found this love of biology in his high school. But how did he make his way to UM? What was that post-high school path like for Gómez?
Ibarra: After high school, he went on to study at Southern Oregon University, where he got his bachelor's in environmental sciences. And he stayed there for his master's as part of his career, where his master's was in natural resource sciences. So he took that leap from being encouraged to get into biology to actually pursuing higher education in science, which for him was a big decision because the presence of people of color within the science community is under-represented. So for him, he knew what he was getting into beforehand, and he knew that that could be a barrier that he had to get across. But nonetheless, he wanted to pursue his dreams.
Gómez: "I never had a Latino professor and I never had a professor of color teach any of my STEM classes. I mean, that was that dramatic. My students have something I never had: a professor of color."
Ibarra: Back when he was looking at those NatGeo magazines and watching the David Attenborough documentaries, he wanted to work with amphibian animals and grizzly bears, which I found really interesting.
Amestoy: Yeah, that's a pretty big difference between those two things. 
Ibarra: Yeah. He works more with amphibians, he didn't mention a lot of work with the grizzly bears. But he just likes wildlife — fauna — in general, and it's amazing how fond he is of that.
Amestoy: I think one of the more recent posts on his Instagram, Toni, that I saw, is him encountering a very large amphibian. I don't know if you saw that one. 
Ibarra: I did see that.
Gómez: "Just enjoying a quick walk, and I see this huge dude."
Ibarra: Yeah, this was an encounter that Gómez had with a large cane toad back in July, when he was taking a trip in Chamela Jalisco in Mexico. 
Gómez: "Looks like he weighs a kilo. And there was this guy."
Amestoy: So Gómez, Toni, has told you in your interviews that he's pretty darn happy with where he is now at UM. He's been here for about a year and a half. But I know that it wasn't all easy going for him getting to this point. What did he tell you about some of the challenges he had to overcome on his way to where he is now?
Ibarra: One of the challenges was his socioeconomic status. As we pretty much all can relate to as college students, not having enough funding to pay for school is a big deal when you're pursuing higher education. So he talked of this time when he was working at a Safeway more than 20 hours a week while pursuing a career in STEM — science, technology, engineering and math. So if you can imagine what that's like, he wasn't able to fully concentrate on his education. He was forced to work and make his own money in order to pay for his college because his parents just didn't have the opportunity to do that. So that was one of the big barriers for him. Another was that during his college education, his his late young brother, Edrik Gomez, died in a tragic helicopter accident in Oregon on Aug. 5 2008, in what is known as the "Iron 44 tragedy," where nine firefighters lost their lives after their helicopter crashed in a remote area of the Shasta-Trinity National Forest. Gómez mentioned that he was very close with his younger sibling, Edrik. That was both a good and a negative thing for him. The negative thing was that he lost one of his close family members. But on the positive side, it reinforced his commitment to pursue his interests in higher education and to continue to fight for what he loves, and what he wanted to get out of his college education.
Gómez: "It probably took me a little longer to finish, you know, my grad degree because of that tragedy, you know. We're all really close, and you know, to this day, it still hurts, and I don't think I ever want it not to hurt. I guess that hurt is an acknowledgment and knowing of the love that I had and still have for him."
Amestoy: Wow. Toni, that's, I mean, quite an obstacle to have overcome, especially, you know, in the middle of your college career. And I know that Gómez talks about a lot of these personal elements of his life and his experiences growing up on his Instagram page;  through social media. You mentioned earlier, that's how you found Gómez originally. So I want you to tell me a little bit more about his social media presence. How does he connect with students and other aspiring scientists?
Ibarra: He primarily uses Instagram. He uses his account, "cumbiaconservationist," and he posts a lot of educational content. And the students who he's closest to he shares his page and just has that constant connection with them through social media and tells them about other educational opportunities at UM and at the College of Forestry that they can take on and encourages students to take internships in science-related fields in order to enhance their their knowledge as college students pursuing a higher education degree.
Amestoy: I just checked Antonio. Professor Gómez has more than 1,300 followers on Instagram, which I have to imagine —
Ibarra: Yeah, more than me!
Amestoy: I have to imagine it's a little bit more than your average UM professor, at that. As I was going through, I was finding stuff about Zoom sessions that he did in the past, where he talked about his family and his brothers and he told this one story about how his mom told him all the time that when he was born, he was born in order to "give family" to his older brother.
Gómez: "They saw Eduardo playing by himself, and they felt bad that even though he had cousins and extended family, he needs a brother or sibling, just when you know, something happens to us, he needs family. So I came into this world to give my brother family, and he rewarded me by being the best older brother everywhere."
Amestoy: These are really personal things for a professor to be sharing on social media. So what did Gómez tell you about the value he sees and sharing so much of himself and his life with his students and the world?
Ibarra: One of the values he highlighted is that we all go through failures in life, and failures are okay, when we're trying to pursue our goals. In one of our interviews, he made this very clear that if you're not failing at the thing that you're working at, you should probably set bigger goals.
Gómez: "I like sharing my failure with my students to let them know that there were many times in my life where I could have switched careers, or wasn't sure if I was going to make it. My hope is to let students know that there's going to be challenges and there will be setbacks, and there'll be things that I like to call, you know, "perceived failures." And that's totally okay. That's, that's part of growing into a professional."
Amestoy: Antonio, I want to pivot now into a discussion of diversity and inclusion. I know that Gómez was pretty clear with you how important that issue is to him.
Ibarra: Oh, it's very important. Gómez mentioned that he's one of the few professors of color at the College of Forestry, and in his field in general, and for forestry and conservation. So that was a big factor for him because, back when he was a student, he mentioned to me that he never had a professor of color, so him being a person of color teaching other students, he wished he could have had that during his time of college. So for him, diversity, equity and inclusion is something that he really strives for.
Gómez: "I've had several students of color come up and talk to me and say that they're really happy to have a professor of color because they've never eve had, you know, a teacher of color, let alone a professor of color. My hope is that them seeing me in this position, you know, one of the top wildlife programs in the country, helps inspire them and let them know that they, too, can be part of this in the wildlife profession."
Amestoy: But Gómez is only one person, Toni. To encourage diversity in an entire field is one thing that's beyond the scope of this story that we're telling, but where we can look is at the University of Montana itself. Are there ongoing efforts at the University to improve diversity and equity among professors and students?
Ibarra: I recently spoke with Dave Kuntz, who is UM's communication officer. He said the university as a whole and the Bodner administration created the Diversity Advisory Council. It's composed of both students and faculty around the University in order to bring up matters related to diversity, equity and inclusivity. So the university is tackling this topic, and it has been over the years.
Amestoy: So it sounds like there are efforts at UM to foster diverse cultures on campus. But Toni, I want to conclude today with a deeper look into the actual idea of diversity. Most institutions like UM, and individuals say diversity and inclusion are incredibly important, but I don't think we often discuss the value that diversity adds to our communities and workplaces and I'm wondering, to sort of tie it all up, what did Gómez say about the value or importance of diversity?
Ibarra: Gómez really takes this to heart. He thinks that talking about diversity in an educational space is really important because it can broaden students' perspectives in their respective fields.
Gómez: "We need institutional change across the United States and across the college and university level. I think, sadly, you know, since the George Floyd death, it was a tragedy that it happened, but out of that, I think we've started working on these things and we started having these discussions. Historically, we were just talking about diversity, right? Just diversity itself was the goal. And now we're talking beyond that, right? We're not just talking about diversity, we're talking about inclusion, and equity and getting rid of barriers that might have kept students out of our program before."
Amestoy: Well, Antonio, thank you for sharing professor Gómez's story with us and for all of your deep reporting on this subject.
Ibarra: Thank you, Austin. It was a pleasure being here with you.
---
Amestoy: On Sept. 27, the University of Montana released its enrollment report for the Fall 2021 semester. It showed an overall increase in enrolled students for the first time since 2011. During his conversation with Antonio, UM Communications Director Dave Kuntz said even during the University's decade of falling enrollment, diversity among the student population saw a steady increase. Kuntz said the university's revamped focus on diversity, equity and inclusion will help to enrich students' educational experiences. 
Dave Kuntz: "So having more diverse faculty, more diverse leadership that students can look up to and follow in the footsteps of is critical to building a healthy campus that's rich with diversity and provides opportunities for everybody."
Amestoy: You can read Antonio's full profile of professor Erim Gómez in this week's paper hitting newsstands and our website on Thursday, Oct. 7. The Kaimin Cast is produced and edited by me, Austin Amestoy. Reporting by Antonio Ibarra.
That's it for this week's episode. Next time, an examination of something very specific to Montana campuses: bears. I'll see you there.