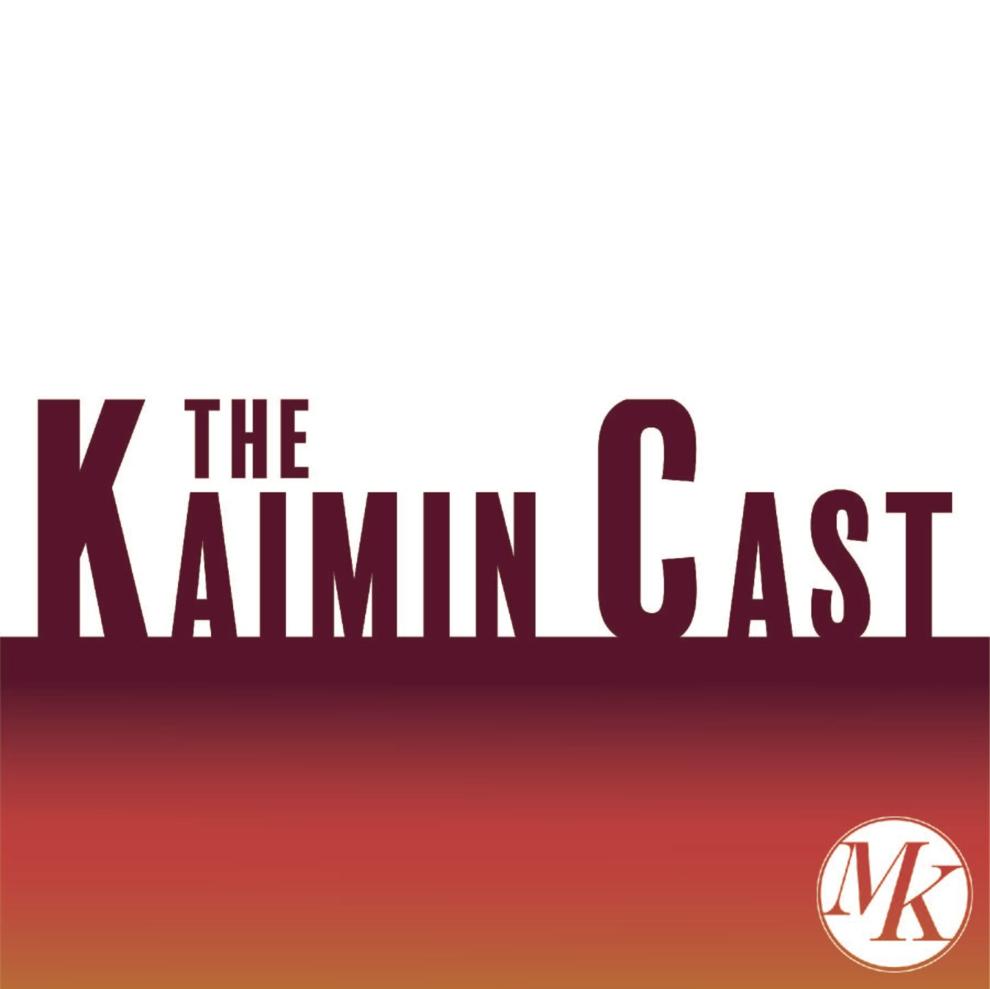 This week more than 30 schools from places like Arizona, Oregon, Washington and many more will arrive in Missoula to attend the Western Regional Honors Council Conference. The conference is in Missoula for the first time ever, and will let students of the Davidson Honors College present their work to other universities at a large scale. 
Each year since 2007, the Western Regional Honors Council holds a conference for more than 300 participating honors colleges across 13 states. The Council says the conferences are to promote and advance honors colleges and higher education. 
Planning an event as large as this conference is hard, but doing it while working on a presentation of your own is even harder. Nineteen year old Sophia Boughey would know. 
"So I am currently a member of two committees. And it's just been a lot of work. But I would say that every step has been rewarding in that I've seen the progress that's being made and I just feel very fortunate to work with the people that I do."
She is a member of the "fun" and fundraising committees. This means she has a hand in raising money for the conference and planning the events like the sunrise hike and Tea Time with Tim 
She is also doing a presentation with Assistant Dean Kaetlyn Cordingley on QUEST, which stands for questions for undergraduates exploring social topics. QUEST is a class through the DHC in which students research, make presentations on and then take action on their selected topic. Boughey is now a mentor for the class.
This year, the University of Montana's Davidson Honors College is hosting the event across UM's campus. Their theme for this conference is confluence, which means the connection point of two rivers.
Katie Cordingley is the Assistant Dean of the Davidson Honors College. She says in 2018 the faculty of the DHC put in a bid to host the event. Five years later, it's now their time to shine.
Since they were chosen to host, the DHC students and faculty have been in full swing planning this event. There is a class each Friday at noon in the DHC for students who are involved in the conference to meet, prepare their own presentations and plan the ins and outs of the large event. 
"In that class, we're able to sort of come together as a group, take stock of where we're at, make a plan, and check in regularly weekly about that plan. So everything keeps going. So we can, you know, get traction, make sure we're, we're on our way to executing all the planning that takes place for the conference, but it's very multifaceted."
This conference is going to have more than 30 schools in attendance, which requires quite a bit of preparation. Dean of the DHC Tim Nichols says the honors college has been preparing by looking into how previous schools run the conference. Last year, some students and faculty from the DHC attended the 2022 Western Regional Honors Council Conference at the University of New Mexico. 
"Last year, knowing that we were going to be hosting this year, we took a large delegation of DHC students to the WRHC hosted by the University of New Mexico. And so they were able to present their work there, but also to learn and experience the conference and get some ideas and inspiration about what we might do this year."
But, this conference is not just a big deal for the faculty. Students of the Davidson Honors College get a chance to present their own work to a crowd.  
But, students don't have to do presentations for the Western Regional Honors Council Conference. This is an interdisciplinary event which allows students to branch out of strictly academia. 
There are five committees that students are heavily involved in when it comes to planning this event. There is the web promotion, technology, fun, fundraising and the logistics committees.
Mattie Budine is a 19 year old wildlife biology major from Wendell, Massachusetts. She is on the web promotion committee for the conference, which means she's spent a lot of time brainstorming content for the DHC's social media page. 
"Our social media is really kicking off at the moment. So I've just done a lot of like idea processing, like creating ideas of what to put on social media. And we have a University of Montana app that the public can access and use that to get bus lines and just general campus info."
Since this conference is not just presentation based, students were encouraged to find what type of engagement is best for them. Students like Budine took a different approach to the event.
"I will not be presenting. But I do have a piece of artwork that will donate to open mic night, just to present it there. So that will be fun to get my art in a public view."
Aside from the presentations, there is also a dinner in the University Center Ballroom with keynote speaker Hank Green, the co-creator of the educational series "Crash Course" on Youtube. The Director of Student Engagement for the DHC Bethany Applegate says they are excited for Green to speak at the event because of his connection to local and education communities.
"We're really thrilled that Hank has made space for providing his sort of thoughts on our conference theme, which is Confluence. Join us on the river of ideas. And, and I think that that's a perfect sort of entry point for Hank to also provide some really poignant perspectives and observations from his work. And just a lot of people, you know, recognize Hank, as somebody who is inspiring, and has been involved in education for a very, very long time."
Green has over 11 million followers between his TikTok, Instagram, Twitter and his solo Youtube channel. However, his Youtube channel Vlogbros, with his brother, John Green has another 3.54 million followers. Crash Course, his educational Youtube channel has another 14.6 million followers. So across all platforms including his partner projects, he has 29 million, five hundred and ten thousand followers. Some students, including Boughey, have even read Green's book, "An Absolutely Remarkable Thing," in a book club in preparation to hear Green's speech. 
"We're kind of taking that onto a larger scale, and asking participants to read Hank's book. And then we'll just do a big discussion on its themes and just on the book as a whole."
The conference is a huge undertaking for all involved, says Nichols. Students have much more on their plate with the preparation for hosting rather than being able to travel to attend someone else's conference.
"This is a bit of a beast. We have more than 200 different presenters. We have 10 different rooms running for five hours a day, some of which have multiple presentations in each room. So there are a lot of moving parts and there's all the prep and all the follow up and all the work of the conference."
Although the conference is a lot of work, Nichols believes it's a good way to bring all of the Davidson Honors College students and faculty together. 
"I think doing that together and involving our students, our team, our faculty, our friends, our alums, our donors and sponsors, is really something that we'll come away from with a strong sense of accomplishment, intent and good work. It's also an opportunity  to really engage our students in the regional and national conversations around honors education, which just, I think, expands their horizons, and helps them see that they're part of something bigger than just our local operation."
Registration for the event closed March 15, but Cordingley says even though you can't attend the events or watch the presentations, you can still help represent the University of Montana in a positive way. 
"We just want to invite the UM community to welcome our guests when they're on campus. If they see people walking around, say hi and really roll out the UM red carpet. We know everybody's so friendly. And it's always a special thing to bring people to this campus and have them get to engage with the friendly, warm community that we have here. So if you see somebody you've never seen before, say hi."
For students like Boughey across the DHC, this event and the planning of it can be overwhelming at times. But even though it's a huge undertaking, students and faculty can take pride in their work.
"It's been stressful, but I think that the payoff is just going to be so huge and exciting."
The Western Regional Honors Council Conference starts this Thursday, March 30 and runs through April 1. 
In other news, students frustrated with financial aid office amid short-staffing problems.
And in arts, artist Corwin "Corky" Claremont discusses art activism.
Finally, in sports, meet the current UM athlete applying for the Paralympics.
For more information about any of these topics and many others, pick up a copy of the Montana Kaimin this upcoming Thursday. Or, head to our website at www.montanakaimin.com!
Want some more Kaimin Cast-based content? Tune in on Tuesdays to the Kai-Mix, a playlist made by UM students for UM students based on the Kaimin Cast episode's topic. 
For this week's Kaimin Cast, I'm Alyssa Tompkins. We'll see y'all next week!