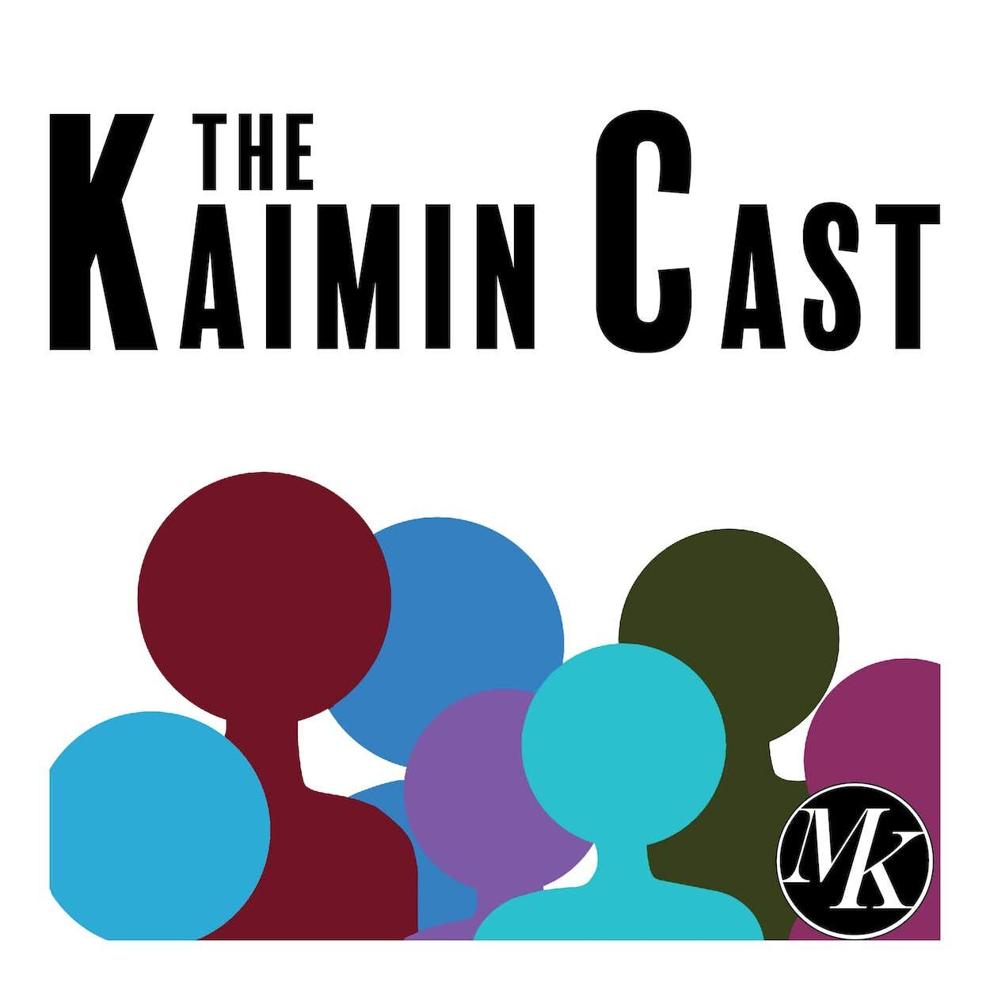 Austin Amestoy: From the Montana Kaimin, University of Montana's independent, student-run newspaper, this is the Kaiman Cast for the week of Nov. 29.
I'm Austin Amestoy. When UM switched to remote classes in March 2020, campus life ground to a halt. Theater productions days away from opening were delayed indefinitely. Classrooms emptied and went silent. Even the Oval quieted as students quarantined amid swirling questions about a new virus that had just arrived in the United States.
The COVID-19 pandemic altered life at UM for most of the last year and a half. This fall, though, campus largely came back to life with the return of football, music, protests, in-person learning and more.
This week, the Kaimin asked UM staff and students to share their stories from a return to an in person campus. 
---
Elani Borhegyi: "Hello Kaimin Cast, my name is Elani Borhegyi and I use they/them pronouns. I am a junior at the University of Montana studying Environmental Science and Sustainability."
Simon McCullough: "I'm Simon McCullough, and I am a post-baccalaureate student and I'm studying for my GIS certificate right now."
Keely Larson: "Hey, my name is Keeley Larson, and I'm a first-year grad student in the Environmental Journalism program at UM. But before I started that program, I worked for a couple of local community newspapers, and my position was remote to begin with. So I was used to working from home once the pandemic started. But even before the pandemic, I really missed the interactions that I feel like I would have had with coworkers and colleagues and sources. So what I'm super grateful for this semester, and having things available on campus is just being able to interact face-to-face with my professors and my friends and my classmates. It just makes so much of a difference."
Borhegyi: "One thing I've really missed during the pandemic that I've rediscovered this fall is the magic of having in-person classes. Over zoom, it just isn't the same. And you can't really show as much emotion or excitement for the subjects that you're learning about."
McCullough: "Yeah, so I actually was going to be starting school last fall. Last year, I decided to postpone that because of COVID. So we're here today just offering free bike tune-ups and just promoting our organization; let people know that we're here. Especially as winter comes around, keeping people on the road."
Andrew Mepham: "My name is Andrew Mepham. I'm a junior here at University of Montana. And I'm a double major in Journalism and Wildlife Biology. I really missed seeing all the campus events that occur throughout the year. I took a semester off and went to Flathead Valley Community College, so I was away for a little bit. And I really missed it here in Missoula, and also just like walking into classes and seeing like all the people it's like, also moving to class seeing the campus and the hustle and bustle. That was probably my favorite part of campus is seeing the community. And also being an RA is really fun too. That's a new experience for me. Like, COVID has taught me so much about myself that I could apply to help other people now, I suppose."
Kasidy Love: "So, my name is Kasidy Love. I'm a mathematics major with a concentration on education and I'm minoring in either dance education or just dance in general, and I'm a sophomore this year. We're at the Griz football game and we're about to beat the Cats right now, so I'm pretty excited right now. In high school, I was always at every single high school football game with the crowd and student section cheering on the football team, so it's really great to be able to get that experience at college. You know, my first year is pretty lame not getting to do much, you know, I went to that one football game we had, but it's really cool to be here to be with all the fans, everybody is just cheering on the Griz."
"The update, we just kicked the Cats' ass. We totally trashed them. It was great. It felt awesome. I was up there screaming my friends and I screamed for number 37 from Townsend. Now we are going to the press box and we're gonna have some drinks and have a good time. Go Griz!"
Veronica Murtagh: "My name is Veronica Murtagh, and I'm a senior and a music education major. Last year, especially, we had to split our orchestra. I'm a cello player, and we had to split into several smaller chamber groups. For a while we weren't even really having audiences attend in person."
"And something that's nice now that is different from the height of the pandemic is that we do have an audience for orchestra concerts. It made me realize what a valuable thing it is to have just the feeling of an audience. And the best, absolutely, is when you finish a piece and you just hear that big pause before people start applauding. And, of course, applause is nice."
Elizabeth Bensen: "Yeah, it's Elizabeth Benson. I'm in the master's program for Speech Pathology. I'm from Wisconsin originally, so coming to UM and getting to go to full productions is really great. I really enjoy going to live performances. I love Hasan Minhaj. I'm a huge Hasan Minhaj fangirl, I guess you could say."
Erim Gómez: "My name is Dr. Erim Gómez, and the thing I missed most during the pandemic was how many opportunities we missed to be able to go out in the field and connect with students outdoors. There were some of those opportunities, but we didn't get to do all of them or as many as we'd like, you know, because of travel and trying to not fit too many people in the vehicles. And so, since then, we've been able to go on field trips, go see a deer necropsy. We went and saved some fish that were stuck on a side channel and just being able to see my students' faces outdoors, being able to connect with them. So that's been the best part of having more in-person activities.
Mark Reiser: "Hi, this is Mark Reiser. I work in the Physics and Astronomy Department as a lecturer and as the planetarium director and some of the things I've missed most about students are, you know, when we had our Zoom-based teaching here and just the energy of having students in a classroom again, is so infectious and so invigorating for me personally. I missed being able to run around the room and give a student a high five for a great answer. I like to give out my mom's carmels to students when I can and throwing them across the room is always energizing. I've often said to people, 'Masks or no masks, it's just awesome to have students back live and in-person and to connect and, on a human level, that is harder to do on Zoom.' I'm just so invigorated this year to have that student presence back and couldn't be more grateful."
Alyssa Tompkins: "My name is Alyssa. I am an incoming sophomore/junior-ish, depending on how you look at credits, from Montana State University. The Journalism school here is my favorite thing. I have an audio kid, so this is where I like to be. But the Journalism school, there's something really intimate about being able to find yourself and your own voice in a sea of a lot of other kids trying to do the same thing. But after the pandemic hit, it seemed like we were all just stuck in these giant classes with muted microphones, and we couldn't say anything. We just had to kind of sit and listen to the world going on around us. And now that school is back in session, and we are back in person, specifically at UM, I feel like I'm able to get my voice out there. I'm able to unmute my microphone and say, 'Hey, this is my idea. I want someone else to hear it.' And they're going to; they're going to hear it. And that's a really exciting thing that UM has been able to offer me so far."
Melissa Gluecker: "Hi, there, my name is Melissa Gluecker. I am a second-year Master's student in the Department of Social Work. And something that I missed during the pandemic that I've rediscovered this fall is really this sense of community. I mean, I think, if anything, the COVID-19 pandemic has really taught us that we need socialization. I mean, when you look at resilience and what that really means, a lot of that is social support and having people around you and being able to be supported in other ways. I'm really happy to be back on campus. And I'm really happy to serve in many different capacities on campus where I can be super involved. So I'm just so incredibly thankful to be back on campus and be back at UM get a little bit of sense of normalcy back."
---
Amestoy: This week's paper features pictures from Montana Kaimin photographers chronicling UM's campus life revival. It hits newsstands and our website on Thursday, Dec. 2. The Kaimin Cast is produced and edited by me, Austin Amestoy. Special thanks to our listeners for submitting their stories.
That's it for this week's episode. Next time, spirits are high for Montana consumers weeks away from being able to legally purchase recreational marijuana. Our final Kaimin Cast of the semester, next week. I'll see you there.